Best Banquet Halls in Amritsar to Celebrate the best Date of your Life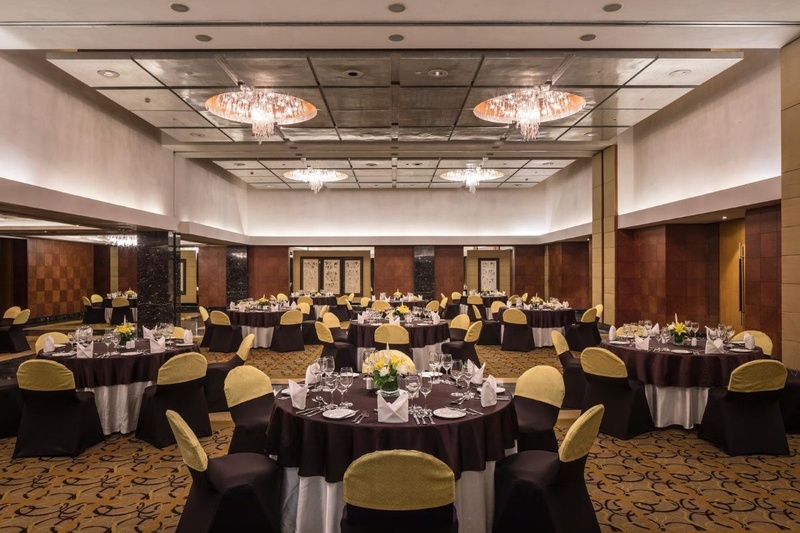 Amritsar is a city that is well-known for its lavish Punjabi style wedding celebrations. Right from the pre-wedding preparations to the time when the actual wedding takes place, there is a different air about the celebrations. So we decided to bring you a list of Best Banquet Halls in Amritsar to plan your special day.

There are many top banquet halls in Amritsar but Ramada Amritsar surely stands out when compared to the rest. There are multiple halls that can be used to host your events depending upon your celebrations. The food which is served at the venue comprises of both veg and non-veg dishes. The hospitality staff here is well-known for its top-notch hospitality provided to their guests. Your event needs to be celebrated in a special way and at Ramada Amritsar it will surely be remembered for years to come.
Address: Ramada, 117 Hall Bazaar, Amritsar, Punjab 143006
Another gem of a location is Kanwar Farms which is at Amritsar Cantt. For couples who wish to gain complete solitude from all the hustle and bustle of the city, this venue is your ideal match. It is also one of the best wedding halls in Amritsar. The venue's management team handles your decoration, catering and entertainment requirements. Though decoration services are provided in-house, the venue allows you to book outside vendors.
Address: Kanwar Farms, Opposite ITBP Post Office, Four Fields, Grand Trunk Road, Amritsar, Punjab 143001
MK Hotel at Ranjit Avenue in Amritsar is a place for all your grand wedding ceremonies. They have one of the most famous convention halls in Amritsar which will help you make your event all the more special. The ambiance of the venue is something that will instantly catch your attention once you set foot in its premises. The venue serves a number of delicacies in both veg and non-veg that are a treat for every food lover. It has one of the top marriage halls in Amritsar.
Address: MK Hotel District Shopping Complex, Ranjit Avenue, Amritsar, Punjab 143001

Dara Royale at Verka is one of the well-known venues when it comes to hosting wedding events. Your wedding will surely be nothing short of a fairytale event when you host it at this venue. A banquet hall that looks spectacular in all its glory will definitely be the highlight on your big day. Out of all the best banquet places in Amritsar this venue has a charming ambiance which will be an eye-catcher for most of the guests. If you want to experience their hospitality, go ahead and get your bookings done here.
Address: Dara Royale, Majitha-Verka By Pass, Opp. Fortis Escort, ByePass, Amritsar, Punjab 143001

You will run short of adjectives while describing this amazing venue. A place that is perfect for your special occasions the Best Western Merrion has it all covered for you on your grand day. There are many function halls in Amritsar but none as elegant as this one. Right from the ambiance to the food, the hospitality staff takes care of all your needs and makes sure that everything is in top condition. So if you're looking out for function halls in Amritsar, go ahead and book Best Western Merrion.
Address: Best Western Merrion, District Shopping Complex, B-Block, Ranjit Avenue, Amritsar, Punjab – 143001

Plan your special events at some of the best banquet halls in Amritsar to experience their amazing hospitality. You can also check out more such venues at Weddingz.in.