The hottest party destinations to visit on your honeymoon – apart from Ibiza & Vegas!
By the 'coolest party cities',  we don't mean the places that are good for a few pints or a a couple of shots. We're talking about cities where there are crazy party event scenes!
Ibiza in Spain and Las Vegas in USA have been cited as the party destinations for years, but there are so many little known places around the globe that are totally redefining the party culture! So, for all you newlyweds who like to party hard, we've got just the right suggestions for you. Check them out:
1. Tel Aviv , Izrael: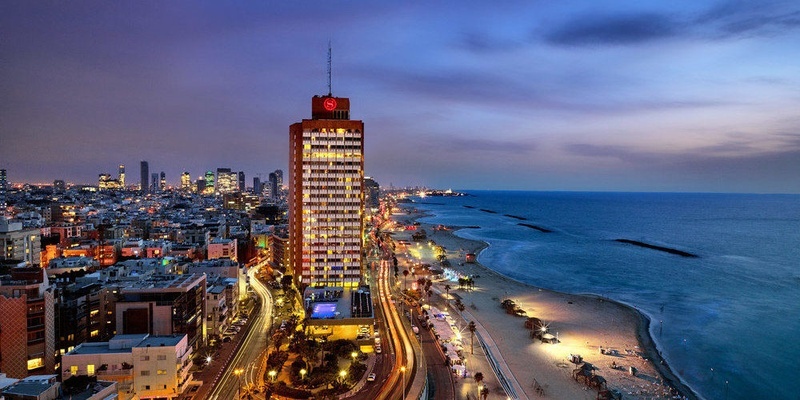 Tel Aviv might come as a surprise entry to you, but let us tell you that this city is known for its vibrant nightlife and beach parties. Taking a morning stroll down Tel Aviv's beaches you could easily think you are in Rio de Janeiro or Barcelona for it's laid-back approach, but once the sun goes down the city comes alive. This is a city that loves to party, and literally never shuts down! It has a clubbing mentality that rivals any of the legendary party cities of Europe or the U.S!
2. Cape Town, South Africa: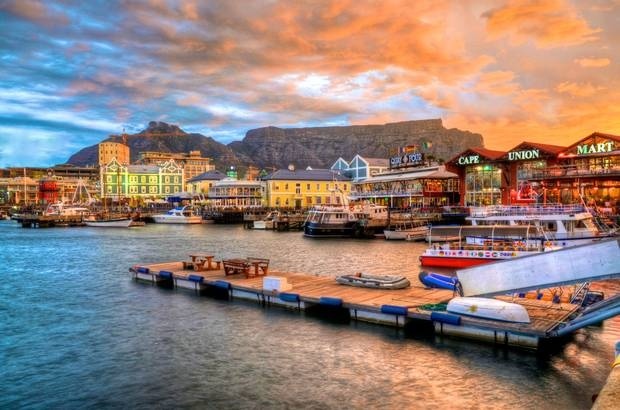 The breathtaking tabletop mountains and those penguins may be the reason why Cape Town attracts it's tourists, but it is the exciting nightlife that truly leaves them spellbound! With its hottest nightlife artery, named the Longstreet, your honeymoon will never be shy of party options!
3. Barcelona, Spain:
If you think Ibiza is the party destination for Spain then you have got it all wrong. Let Barcelona tell you which one's really better! Barcelona is the party town for the cosmopolitan culture. It has endless pub crawls that would put even Vegas to shame!
4. Mykonos and Ios islands, Greece:
The Islands in Greece are famous for their picturesque beauty, but when it comes to Mykonos and Ios Islands, their beauty is just one of the many reasons why people go there. Dancing starts mid-afternoon here on the beaches and continues in booming clubs until sunrise. Restaurants that are open all day, beaches which offer optional clothing, parties that never really end – these islands are rightly known as the 'playground for adults'.
5. Prague, Czech Republic:
Famously known as the 'Party Capital', the name is not too far from the truth. With boat parties that last till late hours, three-story high clubs that are sprawled across vast expanses, and an intriguing sex museum, Prague is the definitely place to visit on your honeymoon!
6. New Orleans, North America :
Host to the iconic Mardi Gras, New Orleans's charm is unbeatable when it comes to the coolest party destinations! With beads around your neck and $1 beer glasses in hand, be ready to explore a completely new definition of chilling! When you truly want to experience the American culture but also intermingle with the world, New Orleans is the place to visit on your honeymoon.
7. Manchester, United Kingdom:
London might be the most famous city in the UK, but it is Manchester that's a gem it comes to the hottest party destinations! Small enough to not give you the feel of another metro city, and large enough to invite the right crowd, honeymooning in Manchester will be fun and not necessarily burn a hole in your pocket, especially in comparison to London! Also, be sure to check out the live music scene, after all 'The Smiths' started here.
8. Amsterdam, Netherlands: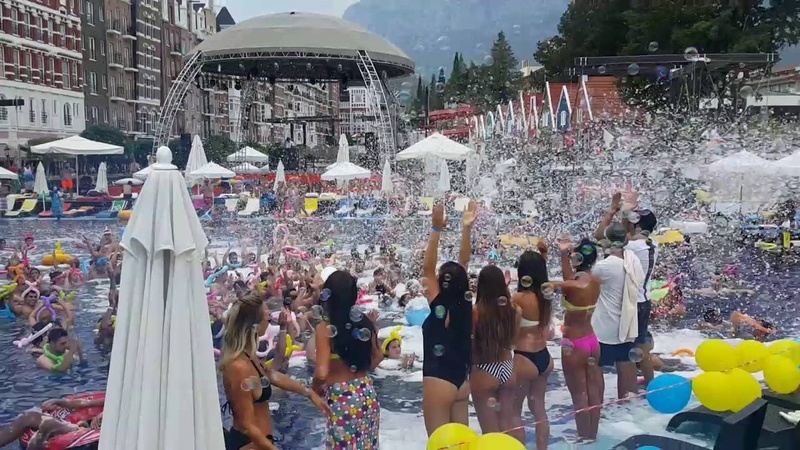 Amsterdam's party culture should be a good enough reason to visit this country on your honeymooning days! With clubs that remain open till 4 am in the morning, especially in Rembrandtplein – the party destination of Amsterdam this place is a catch!  
9. Beirut, Lebanon:
It is not just the historic part that this small coastal town has to offer. It's known for its legendary rooftop parties that cater to all party animals, beaches that never shut down and clubs that are as stylish as you can imagine, Beirut is very rightly the party capital for the Middle East.
10. Belgrade, Serbia:
It won't be the cold temperatures of this place but the pulsating excitement that'll make you shiver in anticipation as you travel across this town! Clubs which are located in the basement of universities, jazz music at every corner and parties that last the whole day, Belgrade is the right spot for people who want to enjoy 'unique' pleasures.
11. Rio De Janeiro, Brazil:
Carnival is definitely that comes to mind when you think of Rio De Janeiro, but this place has a lot much more to offer. From indulging in traditional samba with the locals to lounging by the lavish beaches, Rio is a must visit destination for your honeymoon!  
12. Cancun, Mexico: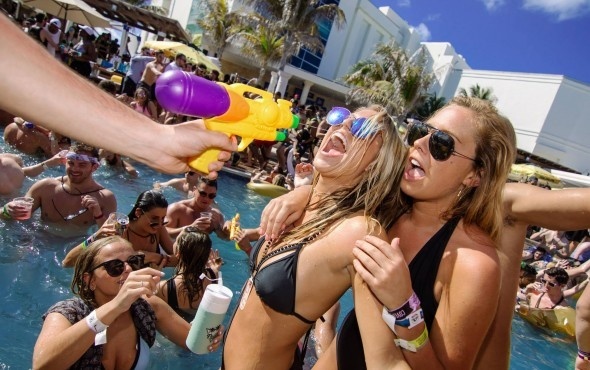 They say, "You've never really tried Tequila till you you've had it in the land where it originated i.e Mexico", so no wonder it's made to this list of the coolest party destinations! The parties here are said to never stop and the crowd is never disappointing with the music really setting the mood right in this gorgeous beach city!
13. Cusco, Peru:
If you are looking for offbeat destinations to party then, you've got to go to Cusco to indulge in new party experiences!  Imagine walking across lanes that are overlooked by wooden balconies and wall ruins and you'll be transported to a different era, with thankfully some really fine wine for company.  
14. Pag, Croatia:
Of course there's a lot more to Croatia then being known as the place where Game of Thrones was shot. For some non-stop crazy parties, the you should head out to Pag. It's famous for its rave nights that last the whole night and for beach clubs that host pool parties during the day & transform into a hip club at night. However, Pag shuts down during the winters, so you might wanna remember that.
15. Ho Chi Minh City (Saigon), Vietnam: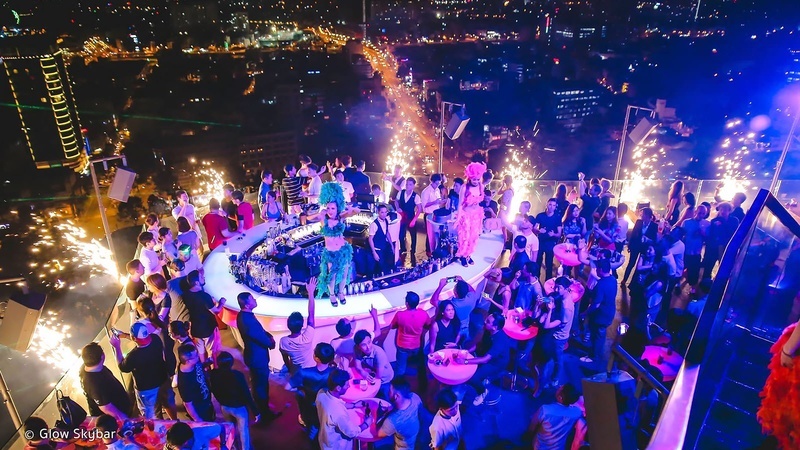 A city where the crowd is a combination of expats and locals, this communist turned capitalist metropolitan sure knows how to party. With rooftop bars that offer a chance for romantic conversations and never-ending partying, Ho Chi Minh City, is a perfect party destination!  
16.  Buenos Aires, Argentina:
While in some places where the party shuts down at 3 a.m., in Buenos Aires the dance floor just starts getting heated up around 3 am! Whether you're looking for cozy wine bars or secret bars that need a code for entry, you'll find a lot more in Buenos Aires. So be ready to tango late into the night, and in Buenos Aires, that means really really late!
17. Budapest, Hungary:
From holding the coolest parties in thermal spas to launching the first-ever ruin bar 'Szimpla', Budapest is a part of Europe that really knows exactly how to party. This town center hosts a pool to dip your feet with your partner while enjoying a beer in hand, pop up eateries that offer food for all palettes and places that will tell you what a wild night truly means.
18. Hamburg, Germany:
Cited as the top destination to party this is amazing for all the right reasons – friendly locals, high on safety, and easy transportation. Nightclubs decorated by an aquarium, parties on ships and renovated factory buildings, this place is is perfect for all you party animals!  
Of course, there are many other locations across the globe that are perfect for a honeymoon of alcohol, adventure and fun, but these are the hottest right now. So, what are you waiting for, book your tickets right now!