This couple decided to do their pre-wedding shoot in Kashmir and it's purely magical.
"Gar firdaus bar-rue zamin ast, hami asto, hamin asto, hamin ast."
Meaning:  
"If there is a heaven on earth, it's here, it's here, it's here."
– Jahangir, Mughal Emperor, when he visited Kashmir.
Kashmir – the land of beauty, romance, perfect scenic backdrops and bone chilling temperatures is undoubtedly one of the most preferred locations for pre-wedding shoots. And when it's captured by one of the best photographers of the country – Shades Photography, it's definitely magical.
Rohan Rai & Sonali Kohli  decided to do their pre-wedding shoot in Kashmir and the pictures are truly an ode to Kashmir. Scroll down to see the magic unfold:
How they met:
Sonali says, "We met through his sister who happened to be my best friend. Initially it was only friendship and getting to know each other which then culminated into love but it had its ups and downs since we were in a long distance relationship but the basis of friendship always stood strong. Leading to a desire of wanting to spend the rest of our lives together. Rohan has always been the yin to my yang."
"Once in a while, right in the middle of an ordinary life, love gives a fairytale."
Beautiful isn't it?
Why did you decide to shoot in Kashmir?
"Kashmir was our first choice from the beginning because of its beauty, a place called heaven on earth. The perfection of beauty invigorates romance in the air in Srinagar and Gulmarg. Shooting in dal lake and Khyber was a challenge due to the political upheaval we had to be careful."
"Lights will guide the love we create, and to this place we owe our dream."
What was the inspiration to shoot in the shikhara?
"The whole idea was from Jhalak and Ashwin. They wanted to recreate a love story with its purity and simplicity. The shots captured were with reflections in the dal lake and mountains in the background in an attempt to portray  the ethereal nature of love. Shooting in the shikara was beautiful as we were secluded and in our own space with each other and ashwin and jhalak were on an adjacent shikara capturing those moments."
Review of Shades photography:
"Working with Shades was like working with family. We share a very close bond with them and they have known us for a long time and in a way been a part of our journey. So, they were always our first choice.
They have an eye to capture the emotions and add depth to them making the capture seem surreal. Their work is difficult to describe in words because it's a feeling an emotion  they steer in you when you see their photographs. The entire shoot layout with location search was their hard work."
Keep scrolling down for more pictures:
"When just the eyes do the talking."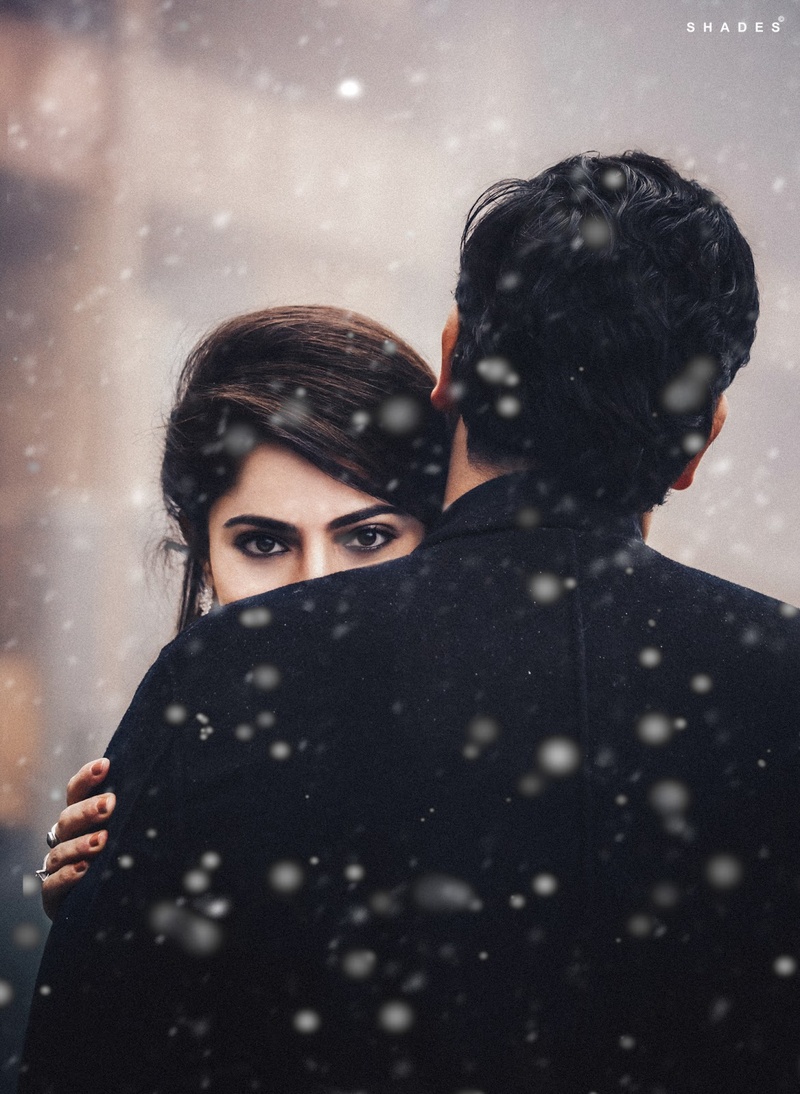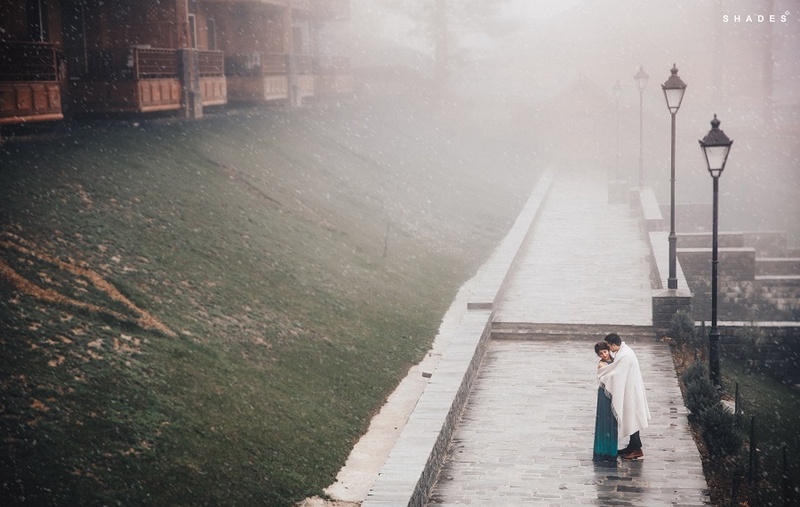 "The best and beautiful things in life cant be seen or even touched, they are just felt within the heart."
Beautiful isn't it?
Photography – Shades Photography