10+ Wedding Gift Ideas for Bride That Bridesmaids and Guests Will Thank Us Later For!
Running helter-skelter doing your bridesmaid duties due to which you and your squad forgot to get a gift for the lovely bride-to-be? And now you're all confused cause everything is coming crashing down? Relax! Stress is the number one cause of breakouts. My team and I came up with 12 wedding gift ideas for the bride that you and your squad can give your bestie bride-to-be, even wedding guests can take notes from our blog! Apply a soothing face pack and I promise the list of wedding gift ideas will be over by the time your face pack dries up! 
From personalized memory treasures that tug at the heartstrings to travel experiences that whisk her away on an adventure, our wedding gift ideas are designed to make her feel like the most special person in the world. Our handpicked wedding gift ideas for brides will ensure that the bride feels loved, cherished, and utterly spoiled on her big day. So, grab your glitter pens and put on your thinking caps because we're about to unveil a collection of gift ideas that will make the bride's happiness meter go off the charts! 
1. Wine 
The age-old anecdote of good times and a bottle of fine wine will reflect on your friendship and inseparable bond! 
2. Silver Jewellery
The bride will be receiving lots of gold and diamond jewellery so why not gift her some chic statement silver jewellery? The best thing is she can wear these to her office, festive occasions, and even casual outings too. 
3. Wedding China 
One for daily use, one for special occasions, one for festivals, one for relatives, one for guests, one for VIP guests, and so on. If you go by our Mom's mantra, it's safe to say you can never have too many dinner sets, can you? China or crockery might seem like a common wedding gift idea for a bride, but we suggest you select something colorful and quirky instead of plain white and gold. And you already stand out from the crowd.
4. Perfume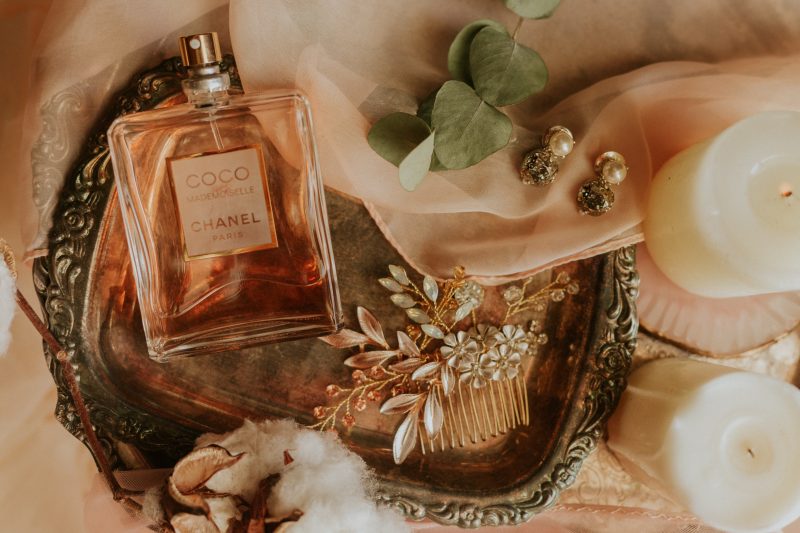 Well, this one is a no-brainer! You guys know about your bride's preferences better than her groom does. If she is a perfume hoarder like I am, I guarantee you she will appreciate this gesture.
5. Couple Watches 
You can't possibly ignore jiju now, can you? Get them couples watches so that they can flaunt their exclusiveness happily!
6. Once in a Lifetime Experience 
This may be a tad heavy on your pockets but have you ever thought of gifting the couple an experience? Something like a helicopter ride or an evening on a yacht.
You can't gift them the experience they need on their resume, but you can definitely gift them this!
Image source: Ami Video 
7.  Bath and Body Hampers 
Image Source: The Body Shop
A basket full of bath and body goodies. Enough said! 
8. High-End Luxury Handbags 
She may have millions of handbags safely stowed away in her closet but she'll still squeal when she sees the high-end South Bombay fashionista handbag that you've got for her! 
9. Trip Down The Memory Lane 
Your gang has been around forever, creating hundreds of memories on the way. Recreating a few memories or simply reminding her of a few will bring tears of joy to her eyes!
10. Spa or Wellness Packages 
Treat the bride to a relaxing spa experience or a wellness package to help her unwind and destress after the wedding festivities. A rejuvenating massage, facial, or a day at a luxury spa can be a thoughtful and indulgent gift.
11. Gift Cards 
Never underestimate the power of a gift card! If you're sure about the bride's preferences or want to give her the flexibility to choose, gift cards for popular stores, online shopping platforms, or even experiences like dining or movie vouchers can be a safe yet appreciated option.
We hope with our list of wedding gift ideas for the bride, your gifting blues are all gone! From sentimental keepsakes to whimsical surprises, your wedding gift sure has the power to turn an already magical wedding into an unforgettable experience for the bride. Now go and wash that face pack and order her something that she will absolutely fall in love with. If your purse strings are a bit tight, do not forget to read our blog on wedding gifts under 5000 to shoo away all your budget jitters too.