Rishee & Sneha Alibag : Intimate Destination Wedding held at Radisson Blu, Alibaug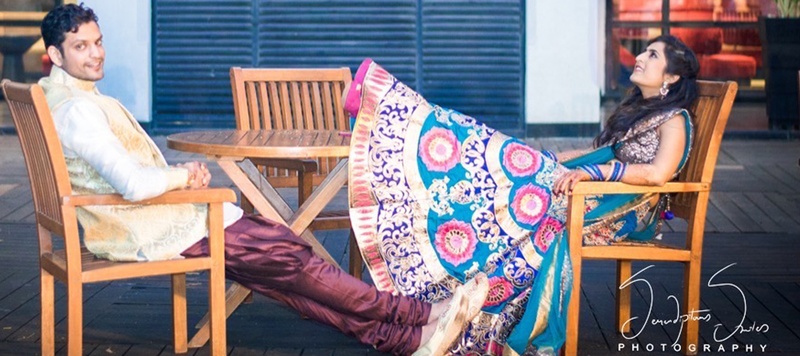 Nothing quite like a destination wedding in Alibaug. This fancy wedding venue brings together the perfect blend of traditional and contemporary – just like Rishee and Sneha's wedding held at Radisson Blu, Alibaug!
Rishee proposed to me in August 2013 when I least expected it – on a local train in Mumbai. He said it was a few years ago on that train – when I forced him go in the men's compartment while I comfortably went in the much less crowded women's compartment – that he realized he loved me despite my crazy antics. I never knew about this moment until he proposed! My reaction was: are you really doing this on the train?
Shot brilliantly by Radhika Pandit Photography (Serendipitous Smiles) who captured their wedding in all its prettiness! Right from the candid moments to the crazy boys-doing-makeup photo – each picture she took spoke of the intimate fun wedding that Rishee and Sneha had.
There were many beautiful moments spent with friends and family, but the one that really stands out and that overwhelmed me was when I arrived to the mandap in the Doli. I saw everyone looking at me and became completely overwhelmed, realizing that it was all really happening and all these amazing people are her for us! As soon as I stepped off my nephew ran up to me and gave me an update on Rishee's shoes: "Don't worry, we stole them!" – Sneha on her most favourite moments from the wedding,
Wedding Venue – Radisson Blu, Alibaug
Photographer: Radhika Pandit, Serendipitous Smiles
DJ, EMCEE, Entertainment: DJ Rocky
Hair and makeup: Sharmistha Tampi
Reception Outfit – Monika and Nidhi
Wedding lehenga – Vandana Sethi
Decorator: Swaaha