10 Facts about the big fat Nickyanka Wedding that will leave you stunned!
With all said and done about the big-fat Royal Wedding of Priyanka Chopra and Nick Jonas, we all cried with happiness and are still looking at their unseen wedding pics with total awe! *I know I am*
Their wedding was all about love and here's telling you there's so much you don't know about it. So scroll down to know all the minor deets about the Nickyanka wedding which noone will tell you about! PS: keep your tissue boxes ready!
1. Both her wedding wedding dresses were personalised:
Priyanka had the team at Ralph Lauren hand-stitch eight words and phrases on to the gown. She had them sew Nick's full name – 'Nicholas Jerry Jonas', their wedding date and the names of her parents – 'Madhu' & 'Ashok' sewn to the dress.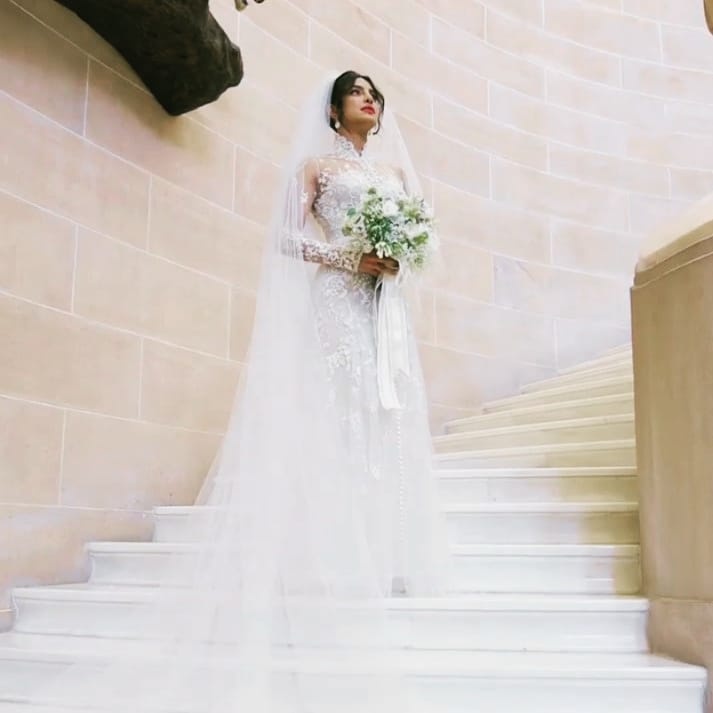 …and so was her lehenga.
Sabyasachi says, "Per the bride's request, the names of her fiancé and her parents, Ashok and Madhu, were sewn into the waistband of her skirt in her native language."
2. Her something old:
PC had a piece of her mother-in-law's lace wedding dress sewn into her dress.
3. PC Created History By Being The First Bride Ever To Wear A Custom Ralph Lauren Wedding Gown:
Priyanka said in her exclusive interview to People magazine, "For the Western wedding, we had been talking to a bunch of incredible designers, but ultimately when Ralph Lauren approached us, I learned that Ralph has only designed three wedding dresses in 50 years — one for his daughter, his daughter in law, and his niece. I was blown away."
4. There was a dress under a dress:
Underneath the long-sleeve gown was a strapless column dress made up of 2,380,000 mother of pearl sequins. Chopra completed her look with long tulle veil that reached 75 feet and custom Jimmy Choo shoes.
5. Nick's ode to PC:
Nick also included a ode to his bride – Inside of the lapel of the tuxedo – Jonas added a small piece of lace from Chopra's dress embroidered with the Urdu words "My Jaan" which translates to "My Life."
6. Her Bridal mehendi Incorporated hidden romantic tribute to Nick:
On top of her right hand she included a guitar which is a sweet not to her musician hubby.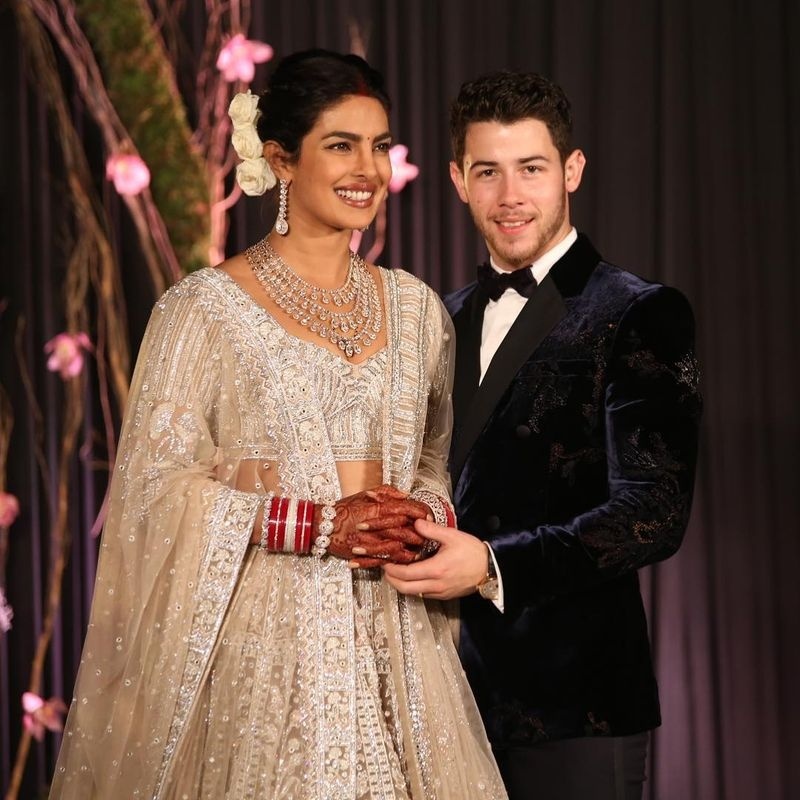 7. Nick's mehndi also was a tribute to Priyanka:
It is an Om on a spam followed by Priyanka is name. *How sweet*
8. Priyanka's bridal bouquet was a tribute to her mum:
The bride wanted something elegant, romantic, delicate and contemporary yet timeless as her bridal bouquet. So the couple flew their favourite florist Jenya Tsybulskiy all the way from New York and these are the flowers that made to the final bouquet – nerine, Salvadora Perl berries and tuberose – PC's mom's favorite.
9. The wedding was planned by Sandeep khosla and Aditya Motwane:
Yes you read that right!
10. Joe Jonas might have blacked out:
In an exclusive interview to people he said, "I kind of blacked out for a minute because I was overwhelmed with emotion. This is not only my brother, my best friend, and to see him marrying his dream girl, there was a lot of tears the whole week and another of smiles! It was a special week."
Well well, here's wishing this couple a lifetime of togetherness! *keeps crying