15+ Amazing Lehenga Shots To Have At Your Indian Wedding!
Your lehenga is going to be the showstopper of all your bridal portraits and one of the most important things that will complete your dream wedding. It's also one of the most expensive outfits you'll ever own for the rest of your life. It's something you have probably spent years planning and months deciding on which one is the perfect fit for you.
You are obviously going to click a lot of pictures of yourself in your lehenga but this ensemble needs a solo, breath-taking picture of itself too. Here's us listing 18 absolutely brilliant lehenga shots that will give you major inspiration to try something similar at your wedding too!
1. The one at a picturesque location:
Source – Shades Photography
Source – Shutterstock
2. Hanging the lehenga with the wedding decor: 
Source - Knotty Days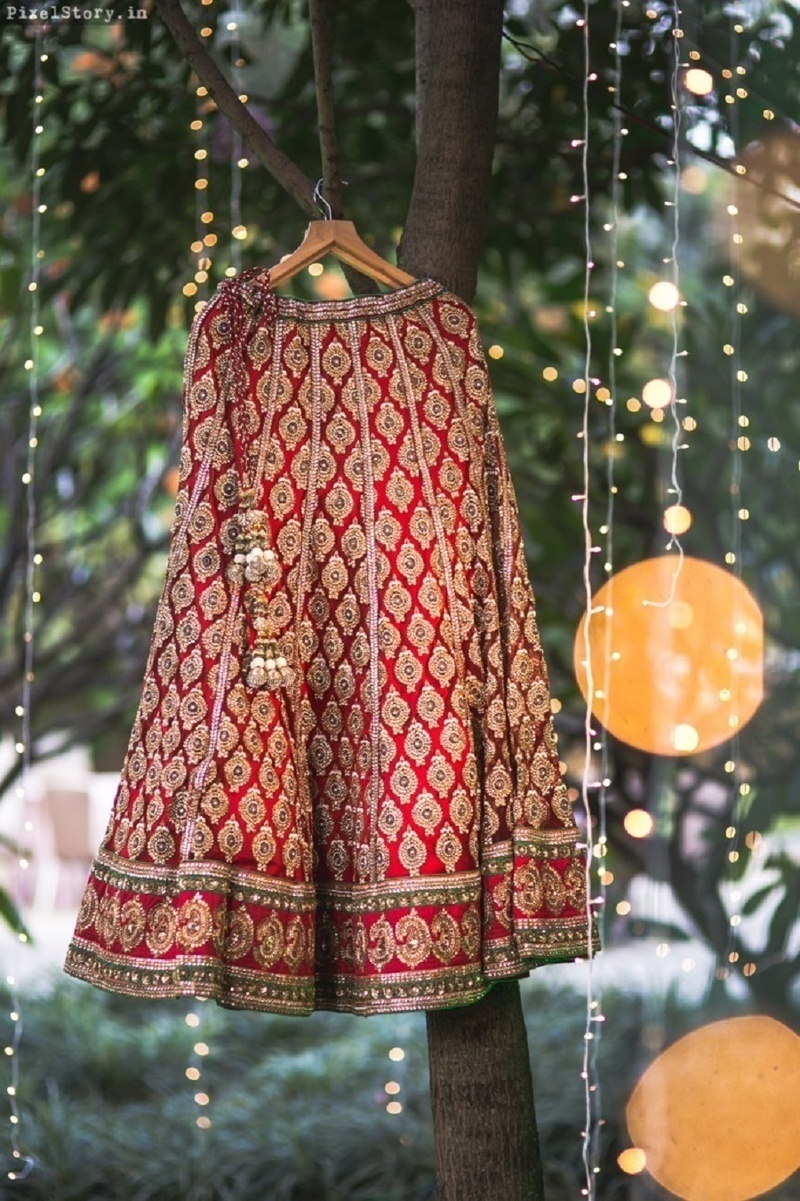 Source – Pixel Story

3. The one at the entrance of your house:
Source – Shutter Down
Source – Slice Of Life
4. Using a backdrop that accentuates the colour of your lehenga:
Source – Dream Diaries
5. The one with a vintage car perhaps:
Source – The Knot
6. With your excited hubby-to-be:
Source – ShutterStock
7. Using an architectural backdrop that matches your lehenga:
Source – The Wedding Salad
Source – The Wedding Salad
8. The one against clear skies and serene background:
Source – Doorgesh Mungur Photography
9. Getting creative with the props on the wall:
Source – Slice Of Life
Source – Slice Of Life
10. Hanging the lehenga with a dramatically draped dupatta:
Source – The Wedding Salad
11. With simply placing the lehenga on the bed: 
Source – Shades Photography
12. Getting creative with its reflection in the mirror:
13. Hanging it on a personalised hanger:
Source – Wedding Tulips
14. With a dramatic low-angle shot of the lehenga:
Source – Weddings by Knotty Days
15. The one with the sun, sand, lehenga and the sea:
Source – CoolBluez Photography
16. The one with the groom's attire:
Source – Photobooth9
17. The one where it's hung on the stairs:
18. Before getting ready for the wedding:
Source – Adrian R Photography
Source – The Royal Affair