5 Ways to make your Wedding Invitation Cards Interesting & Unique!
Like it or not, the invitation creates the first impression regarding your wedding. While log kya kahenge is an entirely different topic, have you ever thought of making your invitation card completely unique? Let go of the red and gold cards that are accompanied by mithai dabbas or the ones that turn into photo frames. There is no need to go Yeh Jawani Hai Deewani on the card, but here are a few things that can make your invitation cards unique!
1. Seed Paper
I love this concept. It's eco friendly and efficient. A company named 21 Fools makes invitation cards out of seed paper! As the name suggests, seed papers have seeds imbibed which you can plant once the paper is of no use! Radhi mein jaane se toh behtar hai!
2. Old School
Image source: Pinterest
Give your invitation cards a vintage look for the oomph effect! Use coffee tinted parchment papers, let the font be sloppy (make it look like its been written by an ink pen) and seal the envelope with a wax stamp! The wax stamp can include your initials or a special crest designed for you!
3. Balloon Invitation
Image source: Pinterest
I never thought I would say this, but an invitation in a balloon is now a thing! Get plain balloons customised with the details of the weddings and attach it to the card. The address and the function timetable can be printed on the card while the balloon can serve a great 'save the date' reminder.
4. Illustrated Cards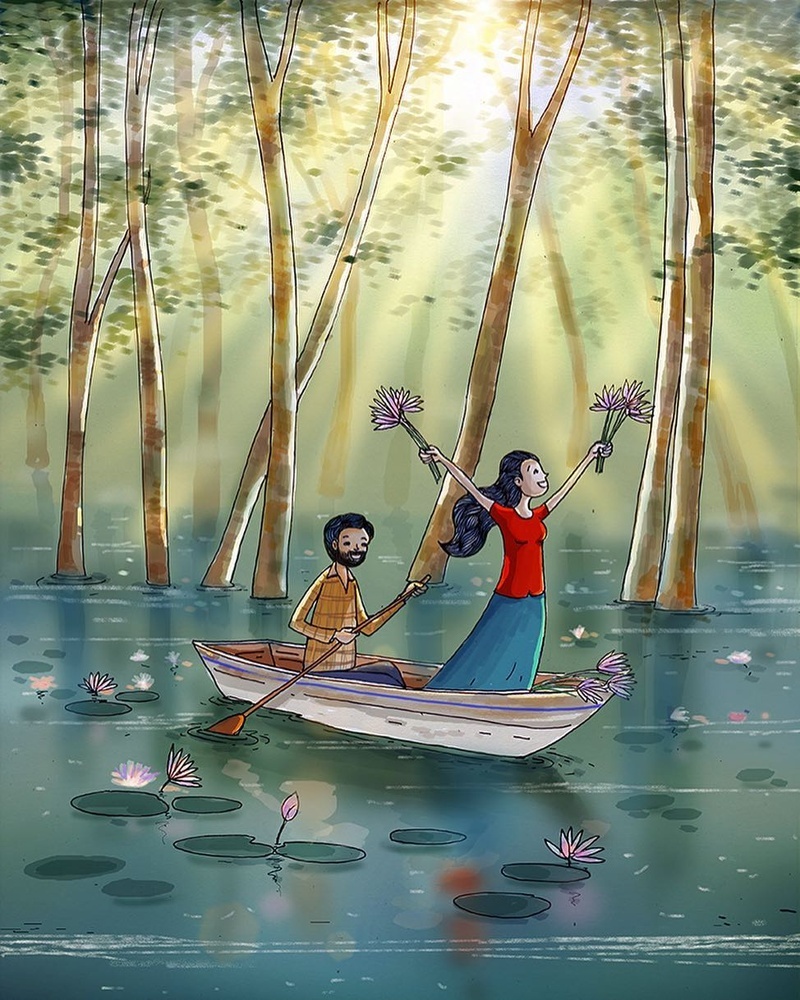 I was wary of the thought of an invitation card with illustrations until I came across one. Artist Vimal Chandran makes beautiful illustrations according to your whims and fancies. They are simply lovely and you have to take my word for it!
5. Recipe Invitation
Image source: Pinterest
Invitations that double up into something useful are the best! Like this recipe invitation over here- it can be doubled up as a cutting board! Print your invitation in the form of a recipe to make it memorable!
So, what is your wedding invite going to look like?