8 Contemporary Blouse Designs for the Millennial Brides & Bridesmaids
Weddings seem like a lot of work, na? Let me make it a little easier for you. Today we discuss the blouse – a garment which has evolved and been through many (and much-needed) makeovers over the years.
Thankfully, nowadays designers don't conform to cliches. Their creative minds have blessed us with off-beat designs. For the upcoming wedding season, make sure don't wear a boring outfit. You don't wish to be left behind in this trendy race, do you? Here are some contemporary blouse designs for a millennial bride/bridesmaid like you
1. A short jacket blouse with floral corsages
Outfit: Abu Jani Sandeep Khosla
2. A plunging neckline blouse with cape for sleeves and embroidery 
Outfit: Manish Malhotra
3. An overlapping, off-shoulder blouse with mirror work
Outfit: Suneet Verma
4. Hand embroidered bralette for the win!
Outfit: Arpita Mehta
5. Butterfly style off-shoulder blouse with beaded tassels
Image source: Morvii Images
6. A ruffled neckline blouse with organza sleeves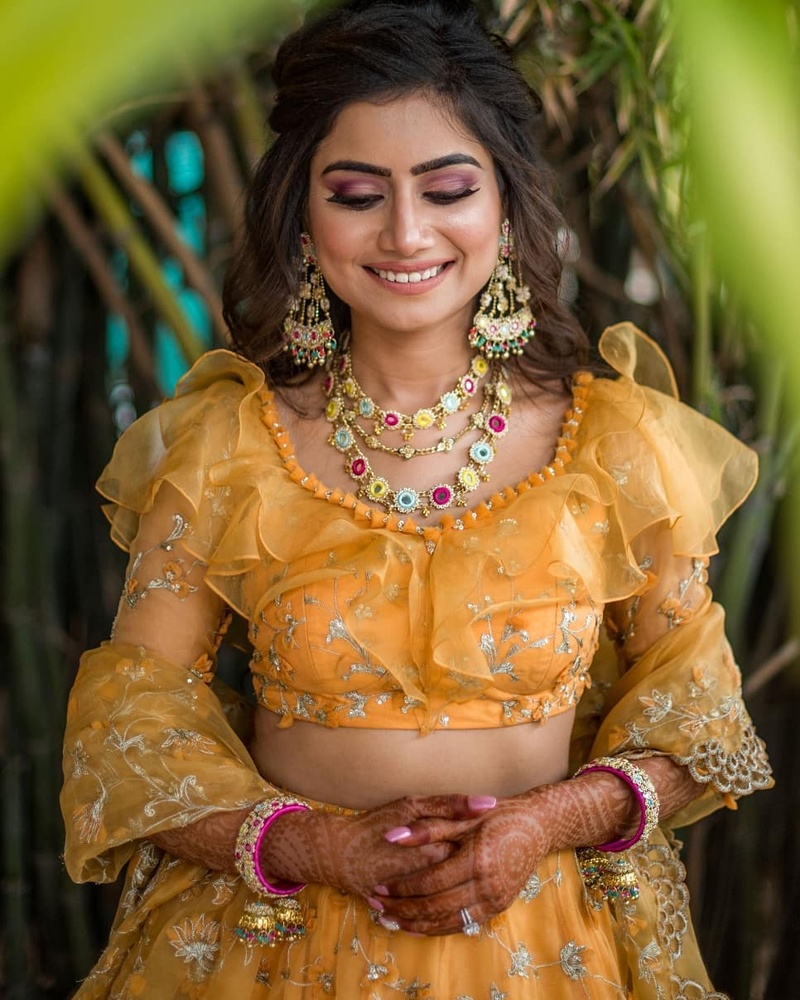 Image source: You by Poonam Kotecha
7. How about a peppy scrunched bustier?
Outfit: Arpita Mehta
8. A truly unique blouse with detailed embroidery work
Outfit: Sulakshana Monga
Get ready to flaunt a trendy blouse this shaadi season!