Birthday Party Halls near Kirti Nagar, Delhi Starting at Rs. 750/- PP.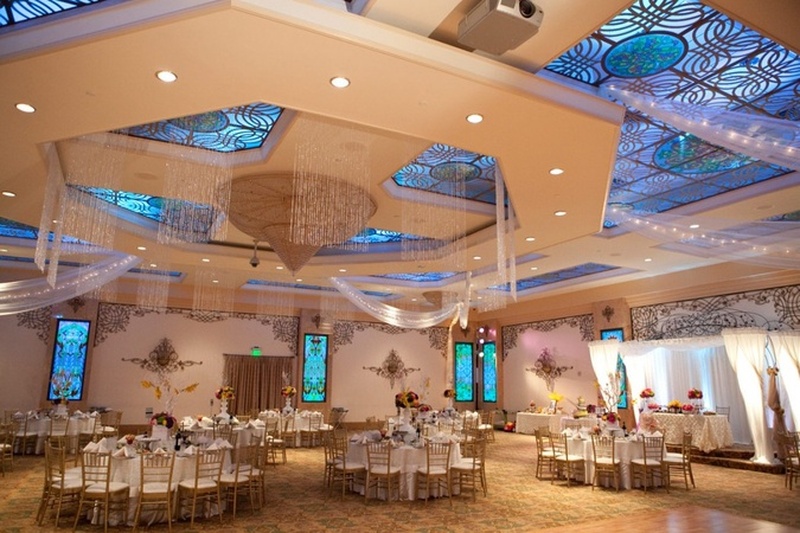 If you happen to party in Delhi and are looking for birthday party halls near Kirti Nagar, Congratulations!! You are at the right place. These are the best small party halls near Kirti Nagar and Nafajgarh Road Industrial Area and you just can't give them a miss.
Here's the list:
Amaze Hospitality
La Stella Banquet
Clay 1 Grill
The Ritz Banquet
Sawan Banquets
Majestic Crown
Amaze Hospitality, Kirti Nagar, Delhi is a great venue for birthday parties, anniversaries and other social functions. Famous for its warm hospitality and quality services, it has multiple banquet halls with varying capacities, which provide the best services and food. You can also get alcohol from outside to make sure that your guests are welcomed with a variety of drinks. The best small party hall in Kirti Nagar, Amaze Hospitality will ensure all your arrangements are taken care of.
Seating Capacity 60-150
Veg Price Starts from 750
Vegetarian Venue
La Stella Banquet, Najafgarh Road Industrial Area, one of the best banquet halls near Kirti Nagar, New Delhi is right opposite to DLF Towers. The venue has multiple banquet halls for organizing your birthday parties and other social events. Each space has a brilliant architecture and bright interiors. The venue provides an in-house catering facility, allowing you to customize food options from their vast menu. La Stella Banquet, Najafgarh, also has a talented team of chefs on-board who can whip up a delectable feast for you and your guests.
Seating Capacity 200
Veg Price Starts from 1350
Non-Veg Price Starts from 1550
This Kirti Nagar banquet hall surely makes to our favorite list. Whether it is a small special function or a lavish affair, Clay 1 Grill, New Delhi, offers a plethora of services to the potential customers. The staff members encompass of highly creative culinary experts with experience to satisfy the taste buds of the guests. The venue has a management, which skilfully blends the entire decor, cutlery, crockery and buffet with comfortable seating. It allows you to get outside decorators to make the wedding backdrop look magnificent.
Seating Capacity 80-160
Veg Price Starts from 750
Non-Veg Price Starts from 850
Discover a destination where exceptional value meets unmatched location. Situated opposite DLF Capital Greens, The Ritz Banquet, one of the most sought after banquets near Kirti Nagar is a premium venue perfect for large gatherings to intimate affairs. The versatile banquet hall can be decorated in various ways to complement any theme or occasion. With modern designs and world class facilities, The Ritz banquet is perfect for birthday parties, anniversary functions and social functions. The in-house team of caterers whip lip-smacking delicacies to treat your guests while the in-house decor panel add to the vibrancy of your wedding.
Seating Capacity 700
Veg Price Starts from 1500
Non-Veg Price Starts from 1800
Sawan Banquet is a small party hall near Kirti Nagar located in Najafgarh Road Industrial Area, the heart of West Delhi. The venue offers a beautifully decorated banquet hall which provides the perfect ambience for the once in a year events like birthdays and anniversaries. This banquet is popular for its pure vegetarian delicacies which your guests will be remembered fondly even after your bash. A good connectivity with Delhi metro rail corridor passes along Sawan Banquet, Najafgarh, making it easily accessible to your guests.
Seating Capacity 120
Veg Price Starts from 1050
Vegetarian Venue
Majestic Crown, Najafgarh road industrial area, Delhi goes by its name and provides an absolute majestic ambience for your wedding. Both the banquet halls, Alexandra and Victoria are exceptionally beautiful and mesmerizing. The services and facilities provided are top-class and the staff is extremely helpful and polite.The in-house decor team at Majestic Crown make sure they keep each and every aspect of your event in mind and design the venue. Their culinary experts serve guests with mouthwatering dishes that leaves the guests asking for more.
Seating Capacity 250
Veg Price Starts from 1700
Non-Veg Price Starts from 1800

Head today and book these birthday party halls in kirti nagar and Nafajgarh Industrial Area for the party that your friends are awaiting!