Deepika Padukone and Ranveer Singh are getting married in less than a month and here's the wedding date!
Deepika Padukone and Ranveer singh are getting married in November and that's literally less than a month! *this is not a drill, I repeat this is not a drill* A lot of #DeepVeer fans have been rooting for this wedding since the duo started dating on the sets of Ram-Leela and it looks like it's finally happening now.
A lot has been said and speculated since the onset of 2018 about the star couple's wedding date, venue and even wedding avatar and it has witnessed a lot of changes too. From what I hear now, it seems, Deepika and Ranveer's wedding will be held between November 12 to 16, 2018, and the D-day has been settled on November 13, 2018. And if these reports are anywhere close to the truth, we have less than a month now to witness one of the most awaited Bollywood weddings.
When the duo was asked if there was any November wedding scheduled which has now been delayed, Deepika replied, "There have been many November weddings. By the way, we have as per the media, been married several times". To this Ranveer further added, "What all has not happened in our lives. We have been engaged multiple times, and this has been written about with such details that I find it very fascinating. Such creative writing that someone can write a script".


Both Ranveer and Deepika have been tight-lipped about their wedding. In an interview with Rajeev Masand that Deepika did a while ago, she had said, "When it is time, I'll know that it is the right time. I think as an institution, it is extremely important. That's the way I have been brought up. It is extremely important for me to see myself like that. It is every girl's dream. I have always followed my instinct and I know that I will feel it when I am ready and when it's meant to happen".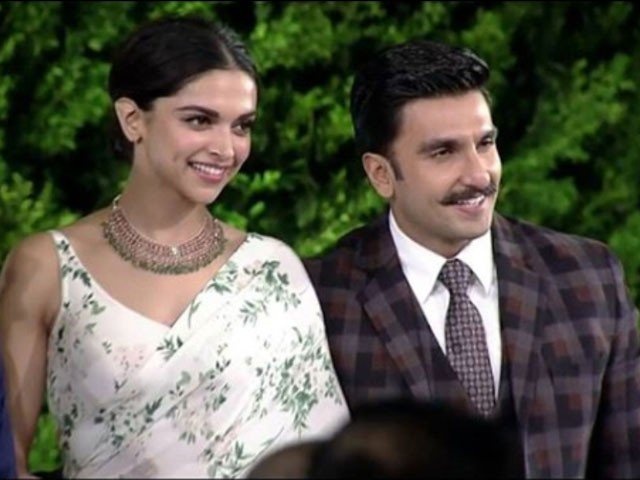 Well, I can't wait anymore for DeepVeer's wedding anymore! And now that their wedding date is out, I only hope that it's true and there are no more delays.