Farmhouses in Meerut for an Open-Air Wedding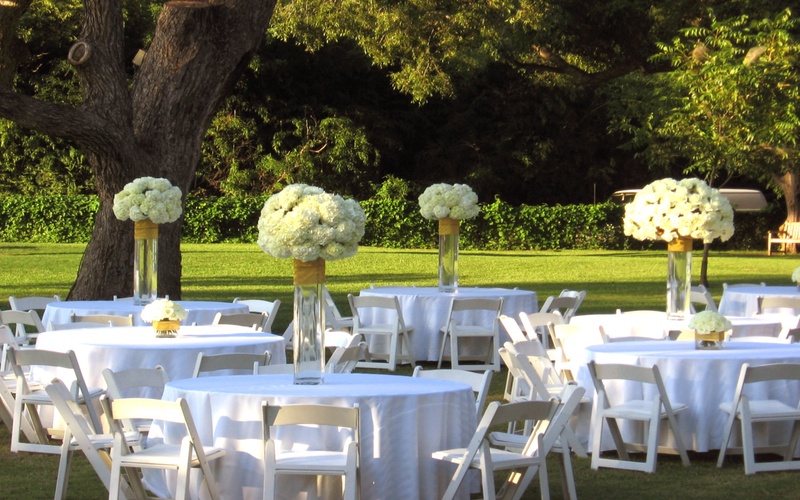 The trend of hosting weddings at surreal gardens and lawns has been steadily increasing even in smaller cities. Open-air weddings look picturesque, regal and beautiful. The enchanting green spaces add to the charm of the grand day. To help you in the hunt of such beautiful farmhouses in Meerut, here we have shortlisted a few elegant venues.
With beautiful ornamental flowering plants and shrubs, KP Lion Farm House is one of the charming farmhouses in Meerut. This venue not only offers a beautiful lawn but also has a banquet hall. Both the party areas are ideal for medium-sized gatherings. They are well-known for their beautiful decor idea of draping the lawns in the shades of reds and golds to make your wedding look royal. They also offer catering delicious food at your wedding. Check out more venues in Meerut Bypass Road.
Key Features:
Serves non-vegetarian food
Provides lodging facilities
Ample parking available
KP Lion FarmHouse, Meerut Bypass Road, Meerut
Address: Shraddha Puri Rd, Sector 7, Shradhapuri Phase 1, Meerut, Uttar Pradesh 250001
Landmark: Gurudwara Shri Guru Teg Bahadur Sahab
With two sprawling lawns, Atul Farm House is an ideal wedding place in Meerut for hosting multiple events. The place is a perfect choice to host not only your wedding and reception but also provide services for pre-wedding functions and post-wedding rituals. They take care of everything including decor and catering so that you can relax and enjoy your wedding without any worries. 
Key Features: 
Prominent location
Hawan permissible
Serves alcohol
Atul Farm House, Meerut Bypass Road, Meerut
Address: Khirwa Road, Kanker Khera, Near Khirva Chopla, Meerut – 250001
Landmark: Krishna Public School
Subhadra Farm House has a beautiful lawn to host your dream wedding. The walls, pillars, and chairs at this lawn have beautiful art carvings that make your wedding a little more grandeur. The decor is provided by the venue to make your day look like a visual treat. They also provide catering and serve sumptuous Indian delights. This is definitely one of the best wedding lawns in Meerut to host your weddings and cherish it for a lifetime. You can check out more wedding lawns in Surya Palace Colony.
Key Features:
Overnight weddings permissible
Accommodates around 500 guests
Well-connected location
Subhadra Farm House, Surya Palace Colony, Meerut
Address: Delhi Road, Meerut, Uttar Pradesh 250002
Landmark: Dewan Public International School
A lush lawn attached with an elegant banquet is the advantage of this venue. MK Farms is one of the best wedding banquets in Meerut. If the party spaces are clubbed together, it can accommodate around 1000 guests. The expert decor team here keeps the wedding theme in mind while they decorate the venue. They serve delicious Indian cuisine. 
Key Features:
Serves vegetarian food 
Provides changing rooms 
Open-catering available
MK Farms, Surya Palace Colony, Meerut
Address: Delhi Rd, Phase-II, Industrial Area, Mohkam Pur, Meerut, Uttar Pradesh 250002
Landmark: Dewan Public International School
Volga Farms in Meerut has a lush lawn that can host a wedding for a small-sized gathering. They also help you to host pre and post-wedding rituals along with a grand open-air wedding. They have a team of experts who leaves no stone unturned to make your event a grand success. Flawless services and gracious hospitality make your event extraordinary. It is one of the best open-air lawns in Meerut for a small wedding ceremony. 
Key Features:
Beautiful and simple venue
Ideal for small-sized guest list
Allows music at late hours 
Volga Farms, Meerut Cantt, Meerut
Address: 284, Chapel Street, Meerut Cantt, Meerut, Uttar Pradesh 250001
Landmark: International Public School
This was the list of a few farmhouses in Meerut where you can host a beautiful wedding commemoration. You can also have a look at more wedding venues in Meerut.