Milind Soman just got engaged and I can't Keep Calm!
Milind Soman – the Indian heartthrob, popularly known as the 'Made in India' guy has made his special place globally with his adventurous feats. The news of his engagement was bound to break the internet and so it did!
Milind's girlfriend Ankita Konwar, shared a picture on her Instagram with her hand intertwined with Milind's, while her diamond ring shined brightly on her finger. She captioned it saying "I don't want to know what it's like to live without you, Don't want to know the other side of a world without you," .
That is what has led to wild speculations about whether the couple is planning to tie the knot soon or not. Well, Milind and his 27-year-old Assamese girlfriend have been painting the town red since quite some time. So, I could barely contain my excitement when the news broke out!
Their distinct age gap has been the quite the gossip for some time, but it hasn't quite affected their relationship in any way. The have always kept growing stronger, ignoring all the chatter and continuing to display their love on social media platforms.
Milind and Ankita are rumoured to have been dating since two years. In December, a lot of sources revealed that Milind and Ankita are all set to get married in 2018 but neither of them confirmed any of those reports.
Here's looking at their cute pictures together which will give you major #CoupleGoals :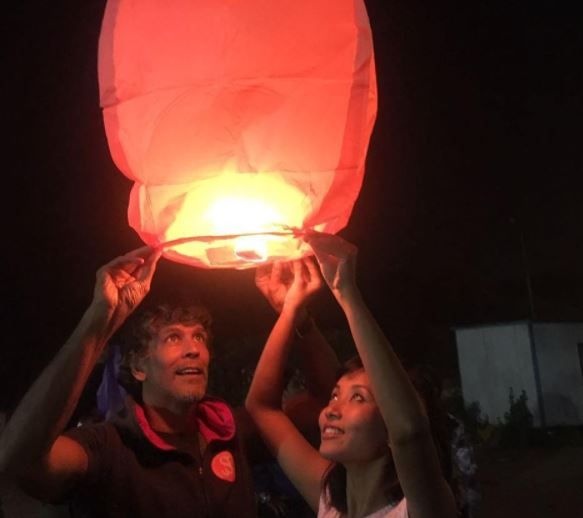 Some time back when Milind and Ankita's pictures started getting viral and people started conjecturing a lot about their alleged relationship (like always)! This is what Milind had to say about it, "The girl I'm with right now actually likes my restlessness. She accepts that I may be in one place today and a different one tomorrow, or doing one thing today and something else tomorrow. In fact, she's a bit like that (the two live in separate cities)."
If you are curious who is Ankita, well she's a Cabin Crew Executive with Air Asia.
Also, shutting all the trolls about their age gap, Milind once said, "A relationship, it's about both the people. And I don't consider age at all for anything — whether its relationships, fitness or health or whatever. The age gap doesn't really bother us at all. The people who talk about it don't really know us, so it's actually amusing."
Well, rightly said Milind! When love is in the air, age is barely a number and I can't wait to hear the wedding bells.
What???? Just taking a moment to remind all the ladies why 'Milind Soman's' name increases our heartbeats!