Niti Taylor Ditched her Husband for a Pre-wedding Shoot with Mom & Sister
"Other things may change us, but we start and end with Family" – Anthony Brandt 
In an age where are brides opting for offbeat pre-wedding shoots, Niti Taylor has set a different standard for the same. The 'Kaisi Yeh Yaariyan' fame actor, chose to do her pre-wedding shoot with her fam squad! Yes, you read that right. Niti actually wanted to honour each important person in her life who had been with her through different phases of her life and thus, ended up involving all of them in a stunning #FamJamShoot. 
The chirpy and bubbly bride-to-be Niti Taylor joined this fun shoot with her mother Cheryl Taylor and her sister Aditi Parbhoo. Niti says, "It was the best thing that happened to them and me because we never shot anything together. This was new, it was fun, it was exciting & I had lots of fun and I also know they had a lot of fun too and they looked gorgeous".
For the first look, Niti Taylor looked stunning in a Kalki number – an azalea pink cowl skirt paired with an embroidered choli and a cape with a sheer silhouette. 
She completed the look with minimal dewy makeup, loose curls and floral accessories. On the other hand, the mother and the sister opted for mustard coloured indo-western attires from Kakli's latest collection Zinnia. 
For the second look, the ladies decided to opt for a jazzy, cocktail-inspired look. The bride-to-be looked stunning in a gorgeous shimmery lehenga and the mother-of-the-bride wore a powder blue Anarkali.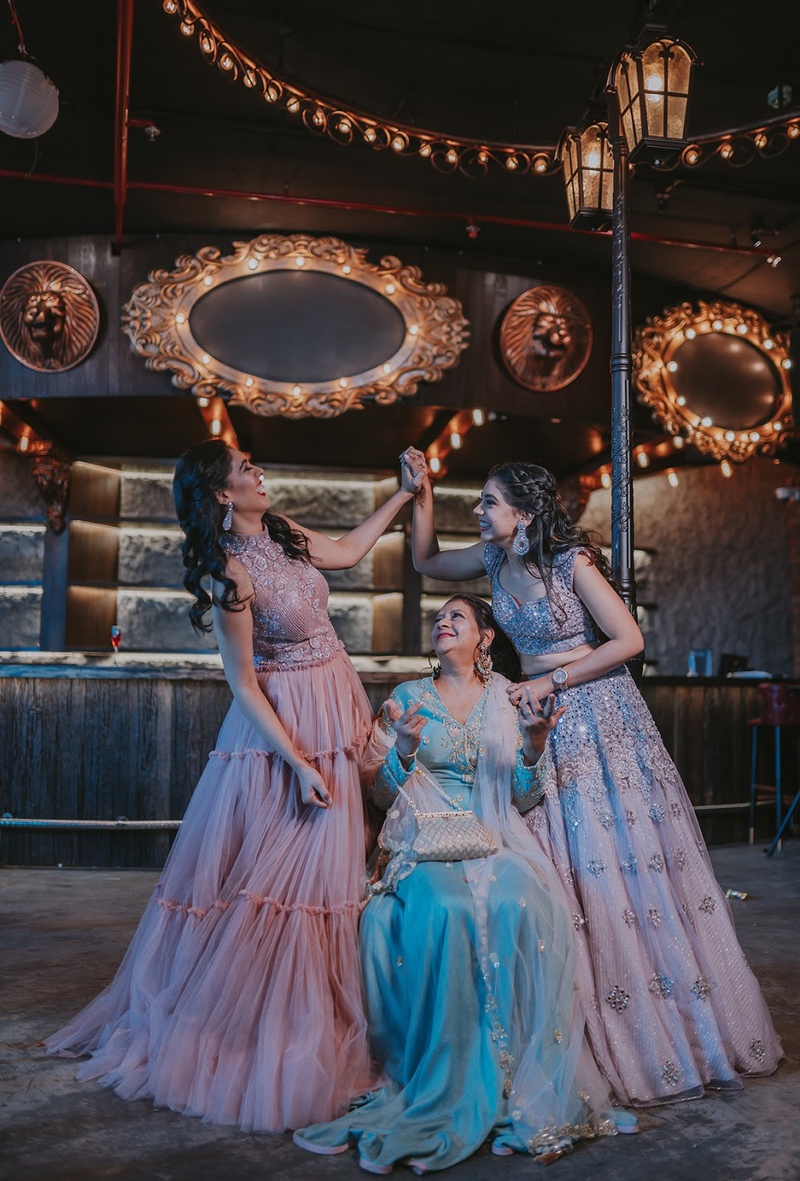 How cute the sister looks twirling in their cocktail attire, giggling and holding wine glasses!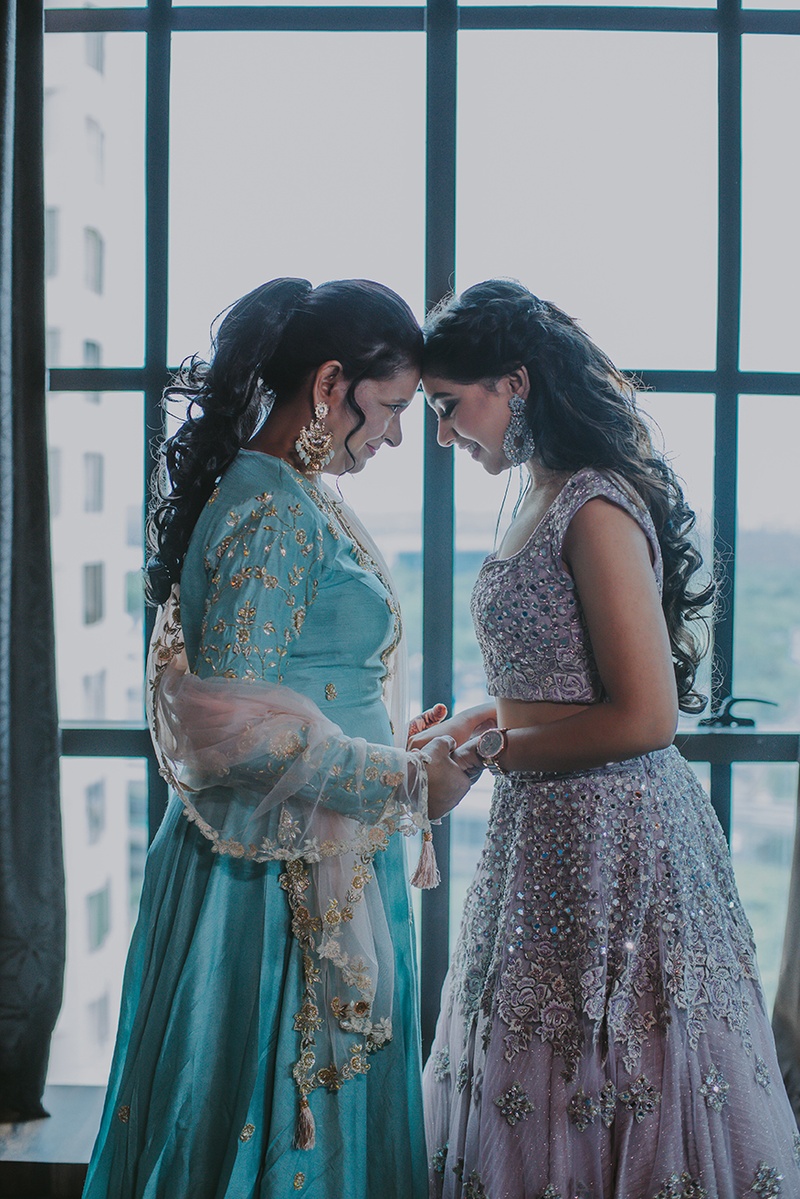 Niti says, "Every bride should take the #FamJamShoot because it's so much fun; it brings you even closer to one another. I had a great experience shooting #MyFamJam Shoot with KALKI, so you guys should go ahead and take up the #MyFamJamShoot Challenge
The dream team that made it possible: 
Outfits and jewellery by KALKI Fashion
Makeup by Aayushi Sanghvi
Photography by Crossover Studios