Small Party Venues in Bangalore to Celebrate Your Small Joys!
Celebrating your happy moments need perfect planning so that everything functions smoothly. Right from booking the venue to looking after the requirements of the guests, it is important that everything falls in the right place on the D-day. Worry not because we've got a list of small party venues in Bangalore to make your work hassle-free. Check out the listed venues to plan your special moments in grand style.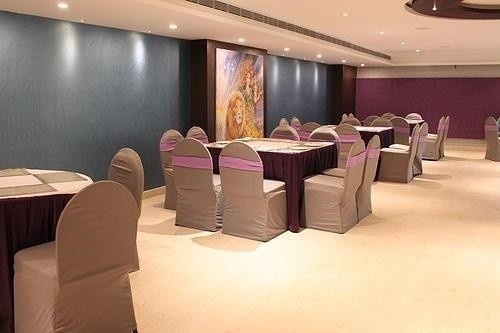 Special moments need to be celebrated in the right manner and here at the Rendezvous, you get a chance to do that with your loved ones. An ideal place to host your birthday parties, corporate events, marriage anniversaries and cocktail parties the place surely will make your event a memorable one. Rendezvous also lets you host your DJ parties for an action-packed evening. You are served with some mouthwatering dishes here at the Rendezvous and food definitely won't be a thing to worry about. Both vegetarian and non-vegetarian cuisines are served here as the catering team is well-known for some amazing preparations. So the next time you're looking for birthday party venues in Bangalore, go ahead and get your bookings done with Rendezvous to get a taste of their hospitality.
Where: Rendezvous 2nd Floor No. 57, 100ft Road Indiranagar Bangalore- 560038
If you're looking for a place to celebrate your parties or any such corporate events in Bangalore. Ramee Strand at Singasandra should definitely catch your attention. The elegant ambience of the venue is tailor made for parties and small events. It has a large banquet hall which can accommodate all your guests for the function. The atmosphere at the Ramee is lively which makes your event a moment to cherish. You will get a variety of starters and main course dishes that will surely tickle your taste buds. This is what makes Ramee Strand Inn one of the popular party places in Bangalore. Book the Ramee Strand Inn for you small delights.
Where: Singasandra, Bengaluru, Karnataka 560068.
The Ritz-Carlton Hotel in Bangalore surely stands out when compared to the other happening places on the residency road. If you are thinking of hosting a cocktail party for your friends and colleagues then you're definitely at the right location. There is a lot that you can do at the Ritz-Carlton, from hosting corporate parties to celebrating birthday events, even the smallest of your need will be taken care of by the hospitality team. Talking about the décor, it has a sleek ambience that has eye-catching colours by which you will surely be impressed. When it comes to accommodation, they have some of the most spacious rooms that will surely meet your needs. If you're looking to host an outdoor party, they've got a lush green lawn that will be apt for accommodating large gatherings. The Ritz-Carlton is a delightful experience and one of the most popular cocktail party venues in Bangalore that you can't afford to miss.
Ritz-Carlton Hotel, 99, Residency Rd, Shanthala Nagar, Ashok Nagar, Bengaluru, Karnataka 560025.
The Atria Hotel on Cunningham road is a place that definitely should be on your list if you want to celebrate events that are close to your heart. We guarantee you that your celebrations will have a different charm at the Atria Hotel which is suited both for small and big functions. Bangalore is a place which has a buzzing nightlife and at the Atria Hotel in Bangalore, you will witness nothing short of a happening treat. At the Atria Hotel, there are many corporate events that take place which also makes it an ideal corporate party venue in Bangalore. To give you an overview, you really have to visit this place to know more about its hospitality.
Where: 1, Palace Rd, Ambedkar Veedhi, Bengaluru, Karnataka 560001.
A venue that is tailor made for conducting parties and social events, Hotel Panchvati is located near the Dr. APJ Abdul Kalam Park which is well-known among the locals. Hotel Panchvati is one of the party places in Bangalore that is renowned for hosting birthday, wedding anniversaries and other such family gatherings. It also has arrangements made for your comfortable stay. So if you're looking for a place to host your birthday party, hotel Panchvati is the ideal place.
Where: 253/6&7, Vasanthapura Main Road, Off Kanakapura Main Road, Prasanti Nagar, Bikasipura, Bengaluru, Karnataka 560078.
Go through the above small party venues in Bangalore to get an idea for planning your next event. There are many options to choose from that will make your moments all the more special.