The most pretty jhoola decor ideas for your mehndi ceremony!
A mehendi function is incomplete without the bride sitting on a beautifully decorated jhoola. We've got some really pretty jhoolas for you so that you can add the Bollywood quotient to your mehendi as well!
1. The use of white and pink flowers with no extravaganza looks super pretty!
Image source- Mahima Bhatia
2. A simple jhoola against a floral ombre backdrop
Image source- Shutter Down
3. A canopy made out of genda phool with a board that spells 'dulhaniya'. Uber cool!
Image source- Morvi Images
4.Adorned with floral love birds and paper decorations
Image source- Shutter Down
5. Orchids and white flowers give this jhoola a refreshing look!
Image source- Morvi Images
6. Decor props made out of paper cuttings add the perfect drama to this jhoola!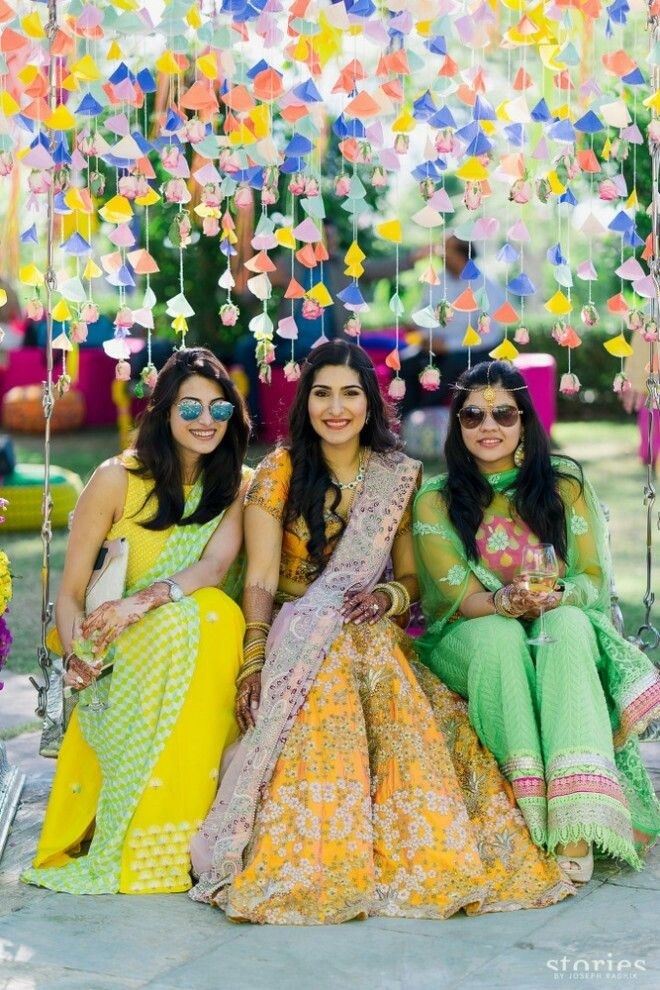 Image source- Stories by Joseph Radhik
7.This jhoola is decked with flowers and goes in sync with its colourful surrounding!
Image source- FNP Weddings & Events
8. Another single jhoola but decorated with leaves and flowers give it a 'coachella' look.
Image source- Safarnama Films
9. We love this simple jhoola decorated with a bunch of genda phool
Image source- Vintage Nutters
10. The hues of yellow and purple uplift this plain jhoola very well!
Image source- The Cheesecake Project
11. Single jhoolas that totally match the white and pink theme
Image source- Vintage Nutters
12. This circular jhoola with delicate white flowers and gentle tendrils makes looks pretty!
Image source- Gautam Khullar Photography
13. Ditching the mainstream decor, this jhoola is adorned with white flowers and leaves
14. The concept of decorating jhoolas with fake leaves and minimal flowers is catching up!
Image source- Studio Renee
15. A single jhoola totally that is decked with genda phool. The cushion steals the show!
Image source- Wedding Commitments
Turning a pumpkin into a chariot sounds difficult, but turning a plain jhoola into a Instagram-worthy one doesn't! Draw inspiration from each and design your very own jhoola for your mehendi!