This fashion blogger's engagement ceremony photos will give you major bridesmaids goals!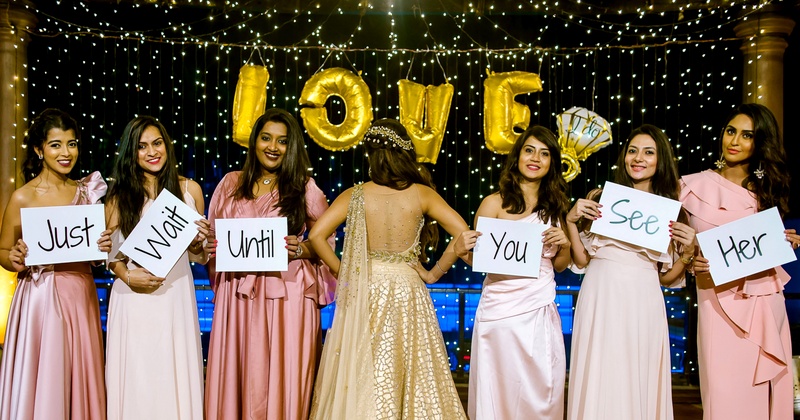 If you've been scrolling through Instagram lately, there's a good chance that you'll recognize this lovely lady – Kavya D'souza of Streak Hue Fall!  She recently got engaged in an intimate ceremony and her pictures are #EngagementGoals.
Also, do you know what happens when a fashion blogger cum youtuber / hair stylist / owner of a hip salon in Mumbai gets engaged? The ceremony is a perfect blend of gorgeous backdrops, done-to-perfection setting and styling.
Kavya contacted  The Photo Diary  to be their official photographer and the engagement pictures and they turned out to be truly breathtaking. Have a look below:
The bridal finery: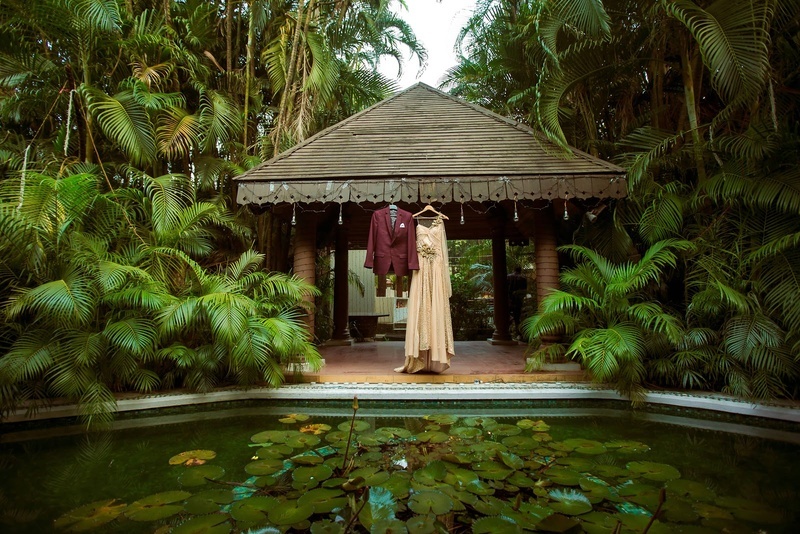 Decor:
The couple:
The bridesmaids: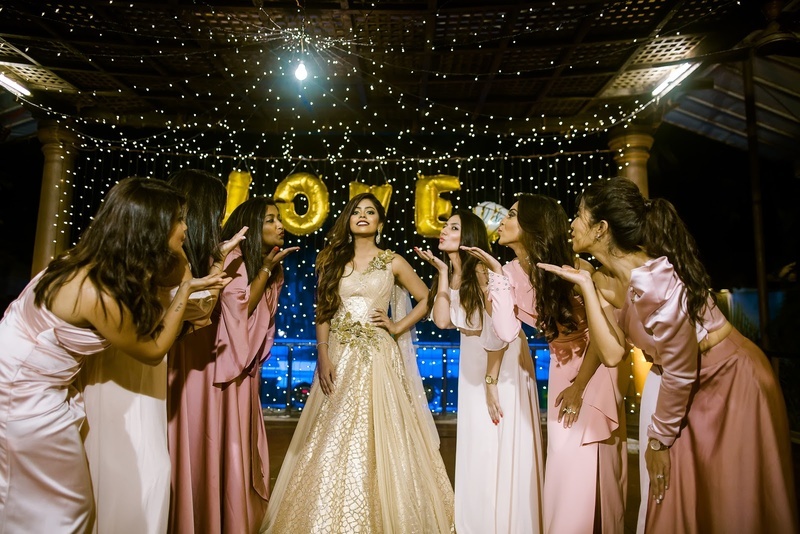 Groomsmen:
The cake:
The moment:
 With the famjam:
With their furry-BFF's:
..together:
 The engagement video:
Best bit: When their friends say, "We know they'll make it as a couple as they are part modern, part old-school".
This is what the ecstatic bride had to say about it all, "The most special hug in the last 11 years with Anish. It's difficult to put to words how we both felt at this very minute immediately after being officially engaged 😭😇 I can't thank you enough The Photo Diary for capturing every single memory just like we'd like to remember it – real and raw. @monishatpd, even though you weren't with me on this occasion you are the one who made this day so special for me to be able to relive it every single day thanks to your fabulous team. I loveeee you 😘🙌🏼 #StreakHueFallsForAnish #AnishKaVyah"
How stunning is this fairytale engagement?
Vendors:
Photography – The Photo Diary.
Gown – Sneha Banga.