10 Best Romantic Movies Streaming on Netflix
If your idea of a romantic date is cooking a meal together with your sweetheart and making the most of the cuddling opportunities by watching a movie at home – of course with the naughty jokes and whispers, hey, that's okay! Who needs that overpriced dinner and movie date in a crowded theater with sticky floors and no privacy? Yeah, we aren't ignoring the fact that you could just be plain caught up with the wedding season love, and romance is your only aphrodisiac (plus that old, sloppy couch and a bowl of popcorn). Whatever the reason be, check out these best romantic movies streaming on Netflix.
Whether it's your daily dose of Netflix rom coms or Valentine's Day movies, grab a box of tissues and dive into the marathon of the streaming romantic movies on Netflix.
Press, play, and here we go!
Hollywood Movies
Amelia
An unusual choice, we love the whimsical style and the naïve, dreamlike quality about the leading lady (Audrey Tautou). This French movie a pure delight to watch. It's about a shy Parisian girl, who is trying to make the lives of people around her better, but is scared for her own life — until she discovers love. It's the kind of story that will make you swoon with the cute quotient.
Dirty Dancing
Romance is a guilty pleasure and what better way to understand it than some dirty dance moves? One of the most romantic movies on Netflix, it is all about winsome characters and impressive choreography. It is the love story of Frances "Baby" Houseman who falls in love with the camp's dance instructor, Johnny Castle during the summer.
Silver Linings Playbook
With Oscar-winning performances, Bradley Cooper, and Jennifer Lawrence solve mental illness with a dance-off. Watch closely as Jacki Weaver slips into the frame three or four times with a commendable performance. If you are looking for the most romantic movies on Netflix, this one's sure to steal your heart.
Love Actually
It's time to forget about Shakespeare (Umm, at least for 2 hrs.). Love Actually is a new-age classic that will leave you with that warm, fuzzy feeling as you call it a day. What happens when celebrities like Hugh Grant, Colin Firth, Emma Thompson and Keira Knightley come together to tell the love stories of eight different couples? Sheer brilliance!
Annie Hall
One of Woody Allen's most admired movies, Annie Hall's humorous take on love and relationships has made it an American classic. The award-winning writing, directing and acting all blend together into a poignantly hilarious film about love, sexuality, and neuroses.
Bollywood Movies
Jab We Met
The Netflix movies list has managed to perfectly woo the Indian movie lovers with this addition. A depressed wealthy businessman (Shahid Kapoor) finds his life changing after he meets a spunky and care-free young woman (Kareena Kapoor). It has the perfect dose of passion, drama, romance, and chaos. If you are wondering about which movie to watch on Netflix, cuddle up with your better half and be prepared to get wooed.
Love Aaj Kal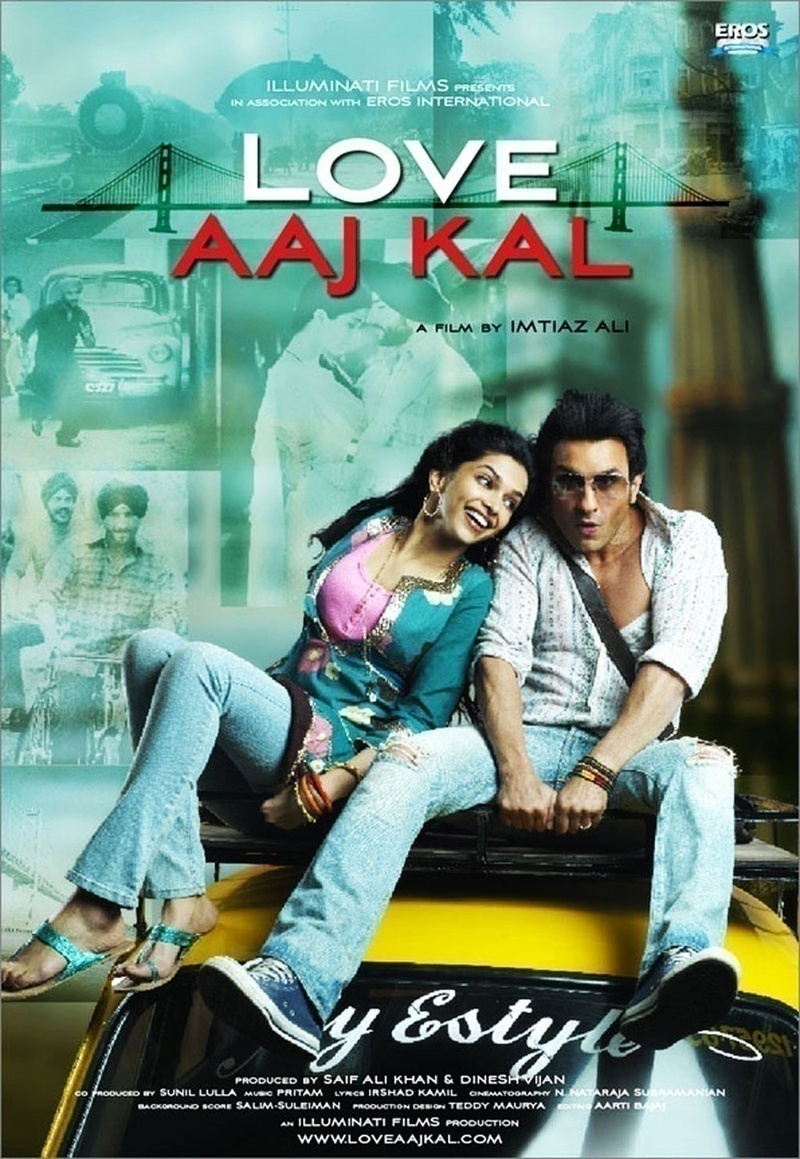 Perfect for the new-age generation which believes in online romance and one-night stands. It makes you think hard whether the love stories today are different from the times of Laila-Majnu or Romeo-Juliet. Depicting a whirlwind of emotions and romance, it is a story about Meera and Jai who keep meeting each other at different times in their lives, but do not accept they are in love with each other until something happens.
Jaane Tu Ya Jaane Na
This movie of 2008 follows two young people (Imran Khan and Genelia D'Souza) who are best friends and try to set each other up. Peppy, alive and all things cute. The film features music by composer A.R. Rahman, and yeah, the irreplaceable 'Pappu Can't Dance Saala' number.
Dum Laga Ke Haisha
Soak in the fragrance and innocence of love. Dum Laga Ke Haisha makes you revisit the melodious 1970s with songs like 'Dard Karaara' and the semi-classical number 'Moh Moh Ke Dhaage'. It's refreshing to see how a simple plot of a slim guy marrying an over-weight girl managed to stir up storms of emotions in the audiences.
Dilwale Dulhania Le Jayenge
Don't blame us. We tried hard to resist the temptation of including this Hindi romance classic in our list. One of the best Indian films, it embraces drama, tears, cheese factor, and romance perfectly. Featuring Bollywood mega superstar Shah Rukh Khan and Kajol as star-crossed lovers who meet in Switzerland, their love story is thwarted by her father's request that she head back to India to marry the man he had chosen for her.