10 Braids for Brides with Long Tresses
Why hide your long and luscious tresses in a bun, when you can flaunt them? 
While I am certainly of that opinion buns are a good pick for your wedding because they keep your hair in place, there are a number of pre-wedding functions on which you could experiment with a cartload of hairstyle options!
Whether it is tying them up in a braid, twisting them, keeping them half open or adding gorgeous accessories, there are loads of ways in which you can nail a simple or OTT hairstyle for your wedding or pre-wedding functions. 
But if you have a thing for braids and you have long, thick tresses then you certainly are reading the right blog! Braids being a timeless hairstyle, these can give you ample room for experimenting. From neatly tied braids to messy more casual ones and from the minimalistic ones to the braids studded with accessories, you can go all out with braids.
I have curated a list of stunning hairstyles which you can choose from if you wish to flaunt those braids in style:
1. Traditional long and thick braid studded with roses and leaves.
Image source: Ritika Kadam
2. I am smitten by this offbeat braid style with twisted rosettes, parted in four sections and studded with dainty white flowers.
Image source: Simmy Makwana
3. A messy braid style with for a contemporary look, with diamante and pearl accessories.
Image source: Ritika Kadam
4. A relatively traditional hairstyle, with strings of mogra flowers wrapped around it.
Image source: Ritika Kadam
5. A neatly tied thick braid with ethnic gold accessories.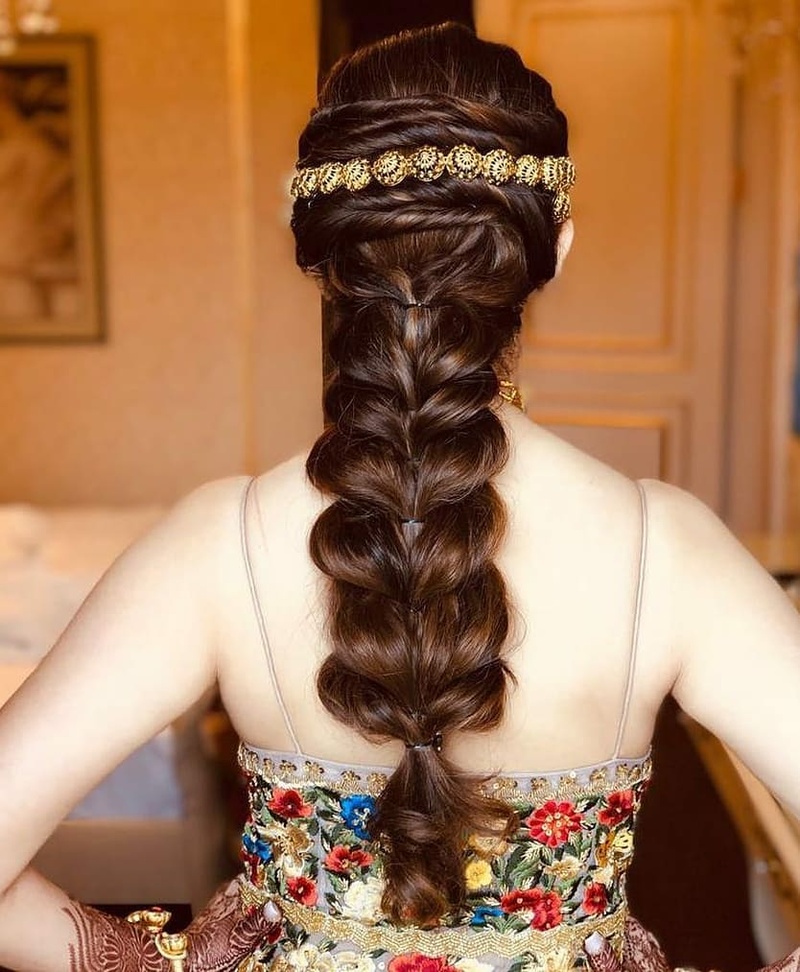 Image source: Ritika Kadam
6. I am swooning over this one! Multiple braids together forming one large braid. Not to miss the bunch of gorgeous baby breaths.
Image source: Ritika Kadam
7. How about this super-unique and offbeat one! A personal favourite with gold beads and jhumka-like accessories.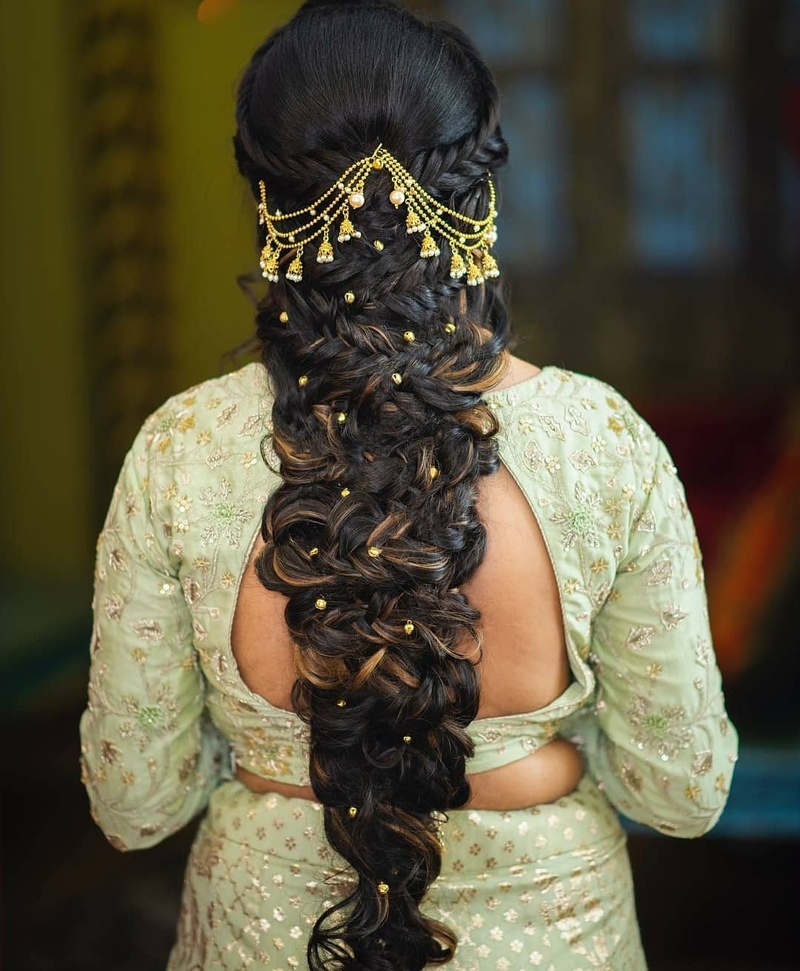 Image source: Ritika Kadam
8. Braids and hair twisted to make oversized rosettes- love the combination!
Image source: Pinterest
9. Braids of all sizes with pretty powder blue floral accessories- perfect for a sangeet night!
Image source: Ritika Kadam
10. An elegant and classy braid with purple and yellow flowers, matching the bride's outfit.
Image source: Ritika Kadam
Get. Set. Braid!