10 Brides Who Proved Food is their First Love!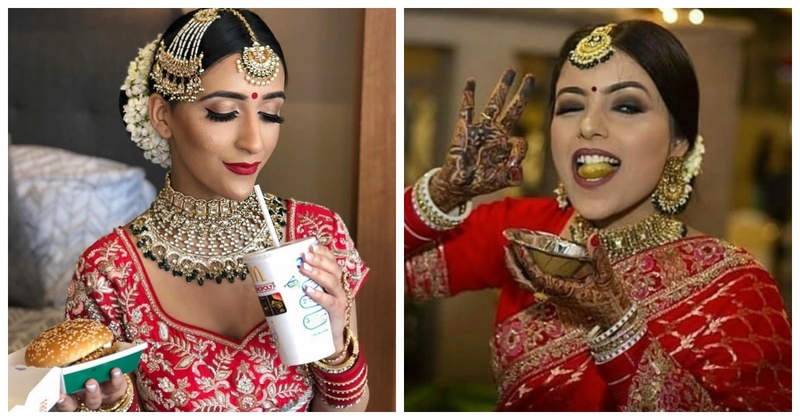 Have you ever heard the saying, "pehle pet puja, baki kaam duja." It's true, ain't it? There is no love purer than the love for food! As a food connoisseur, I am the happiest when I come across brides who eat without blinking and pose for the shutterbugs at the same time! Here are my 10 favourite brides who binged unapologetically!
1. Her expression says it all!
Image source: Aanal Savaliya
2. Gol gappe over Pani puris!
3. Clearly, he is never getting a bite of her food!
Image source: Dreamfinity Studios
4. Even the classic salted ones taste good when one is hungry!
5. Just. Look. At. That. Pizza. Slice.
6. Food first, wedding later.
Image source: Studio Elan
7. Her happiness says it all!
Image source: Tales by Storyteller
8. The wedding can wait!
Image source: The Dew Drop Project
9. A lavish feast for the queen!
Image source: Vrutika Doshi Photography
10. Pizza is definitely a popular choice!
Image source: Glims Photography
Hunger pangs, anyone?