10+ Cool & Unique Pictures to click on your Honeymoon for your Insta feed!
You might have hired a professional to take pictures at your wedding, but unless you're a celeb, it's quite likely you are on your own when it comes to your honeymoon!
Of course your wedding album takes the top priority for your couple pictures, but that doesn't mean you overlook your honeymoon pictures. After all, it'll be the most expensive, romantic and exotic vacation of your life! Without some prior planning, you could wind up with washed-out and totally uninspired snaps.
We say use this guide to create an Instagram worthy feed full of some really cool photographs from your first honeymoon vacay!
1. The passport shot before starting the honeymoon:
Start your honeymoon with a picture of you showing off your passports!
2. The cute just married shot:
We know you can't contain the excitement, so let it show in the pictures too!
3. 'The follow me to' shot:
Image Source – Murad Osmann
Did you really go on a vacation if you don't have a 'Follow me to' picture of it?
4. Showing off the ring shot:
Well it's your wedding ring & why not show it off as many times you can? Just get a little creative with the pictures though!
5. The postcard perfect shot:
Ask someone to take a snap of you two strolling or posing near a local landmark. You traveled all this way, now don't be shy!
…. Or just take a selfie!
6. The look 'where we camped' shot:
You might or might not wanna share this on your social media, but nonetheless a picture of your hotel room is a must-have! You know, for memory's sake!
7. Go local: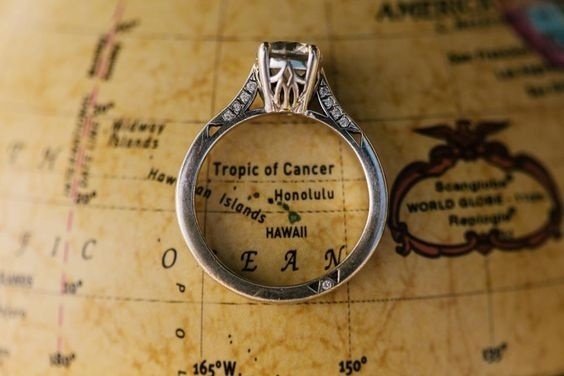 Take a picture of the local stuff – coins, stamps, maps or at a photo booth nearby! Try getting to know the natives by asking them to pose with you for a quick pic – policemen, snake charmers, the guy who baked the most delicious souffle you've ever tasted, they're all fair game.
8. 'Check out the view' shot:
Capture the scenery from up high — whether it's at a rooftop restaurant, a tall landmark or even a mountaintop. A view that beautiful requires a picture too, with both of you savouring it!
9. 'The sunset' shot:
Nah, it doesn't have to be a cheesy kissing pic with the sun dramatically setting behind you (although we totally wouldn't judge you for that)! 😛 Just, remember this moment will be something you'll be glad you have post your honeymoon!
10. The look 'What we ate (or drank)' shot: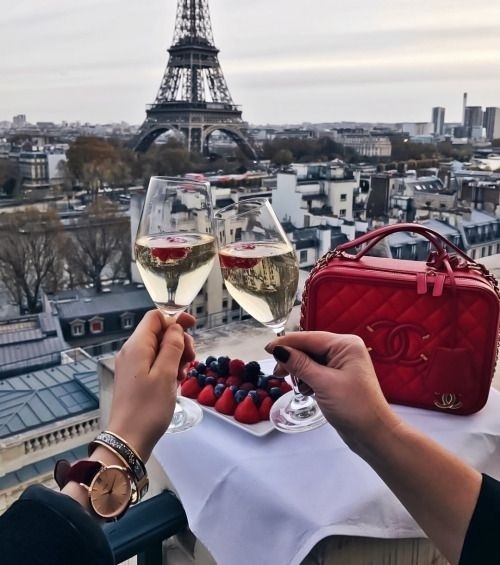 Take out your camera/phone and snap a picture of your picture-perfect meal or when you say cheers to your most awaited vacay!  
11. The danced till we dropped shot:
Hey, it's your honeymoon, you're supposed to let loose! So, take photos of you dancing till you dropped!
12. 'Seeing you through my eyes' shot:
Get your creative photographer mode on, and capture your beloved on how you see them through your eyes!
13. The quirky couple shot:
Well, because in midst of all the cuteness and mush a little bit of quirk is welcome too!
14. The shoefies:
When you get bored of selfies, shoefies are definitely to the rescue!
15. The that's all folks shot:
End your album with a photo of you waving goodbye, shutting the door to your hotel room or stepping onto the plane. It's back to reality time!
We are sure you'll cherish these memories for a lifetime!
Image Source – Pinterest unless specified.