10 Fun Bachelorette Party Games for Your Girl Tribe
Planning a bachelorette party for your bride-to-be-BFF? You need to come up with a super fun and entertaining plan! As the single most fun and exciting night for a bride-to-be and her girl gang, it has to be a memorable one!
No bachelorette party is complete without dirty stories, embarrassing confessions about the ex or the current boyfriend/husband, secret crushes and more.  And of course, fun games are a must to get the party rolling!
So, we have rounded up a few bachelorette party games to make the night memorable for your girls and you…
1. Locked lip
Well, unlike its name, the game locked lips have nothing to do with kissing. Get some plastic rings, and hand over one to each of the girls, and they get to keep the rings until they avoid saying certain words as decided for eg. "wedding" or "bride".
2. Cold feet
Image Source: Play Party Plan
Getting cold feet, literally? If not, you'd still get one with this game. Fill a bowl with ice water and drop in some rings or wedding figurines that you can only pull out with your feet.
3. The groom quiz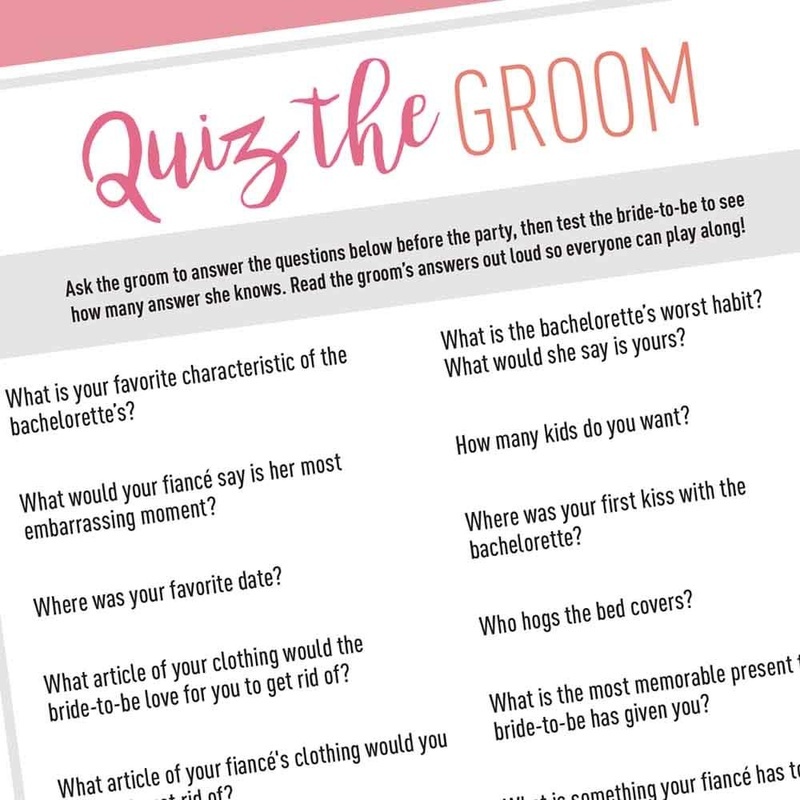 Image Source: Bachelorette Party Shop
This needs pre-planning. Before the bachelorette, make a list of a few questions that you want to ask the groom, and get the right answers from him as well. At the bachelorette, quiz the bride with the same questions and see if she gets them all right. For every win, the bride can get chocolates or naughty gifts!
4. Bra Pong
Image Source: The Hen Planner
Bounce the beer pong balls in bras cup glued to a board. For every win, you get a point or you can play truth and dare, or make your own rules for the game.
5. Swing the orange
Image Source: House of Mark
This one needs stocking and well, oranges 😉 Put the orange in stocking leg and tie the empty stocking leg around the waist, and try to knock/push the other orange on the floor as far as possible.
6. Toilet paper lingerie 
Image Source: The Vintage Modern Wife
It is an interesting game! Give the bride tribe a toilet paper roll each and ask them to make paper lingerie, romantic or naughty. I can only imagine the creativity of people!
Image Source: Pinterest (Unless specified)
Have you selected your bachelorette party game yet? If you have any more interesting games in mind, then feel free to suggest in the comment section below!