10 latest Wedding & Engagement Ring designs that will be major trendsetters this wedding season!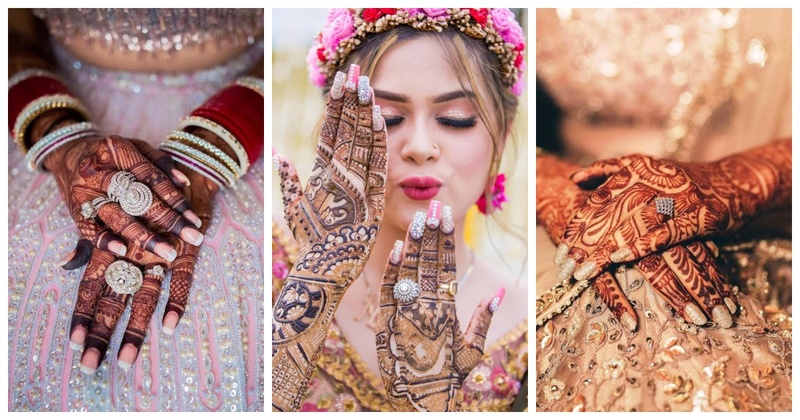 For a bride, her wedding ring is not just another piece of jewellery. For her the ring is not just a diamond, sparkling rock or a piece of metal, but instead it's about the memories, the love and a symbol of an eternal, unbreakable and everlasting bond!
Not only does a bride take great pride when she looks at the ring resting gracefully on her finger, she also secretly likes flaunting it and attracting a wee bit of admiration for the same. If you want to be the one who flaunts a ring which is a MAJOR headturner, you have to choose yours well.
Here's me listing some stunning, some unconventional and some classic ring designs which are major inspo for you:
1. Love this dainty and delicate ring in the shape of a cushion- it has the right amount of bling and is an ideal size!
Image source: This modern love photography
2. This design is timeless and absolutely gorgeous! I am swooning over this rock!
Image source: Red Veds photography
3. I am flattered by this over-sized engagement ring. It is a treat to the eyes and definitely for brides who want to make a style statement.
Image source: Studio Kelly photography
4. This round-shaped diamond in a unique-styled ring is a chic choice for the bride who wants to keep it minimalistic and elegant!
Image source: MP Singh photography
5. A pretty solitaire paired up with a classy diamond ring is an awe-inspiring pick!
Image source: Sutej Photo
6. Classic square-shaped engagement ring, which never fails to impress!
Image source: Vows and Tales
7. In love with this modern and edgy design flaunted by this real bride! It adds the extra oomph to the bridal ensemble!
Image source: Pinterest
8. There are sooooo many stunning rings in this picture, it is making me crush over them!
Image source: Manish Malhotra world
9. Minimalistic, elegant, sleek and classy!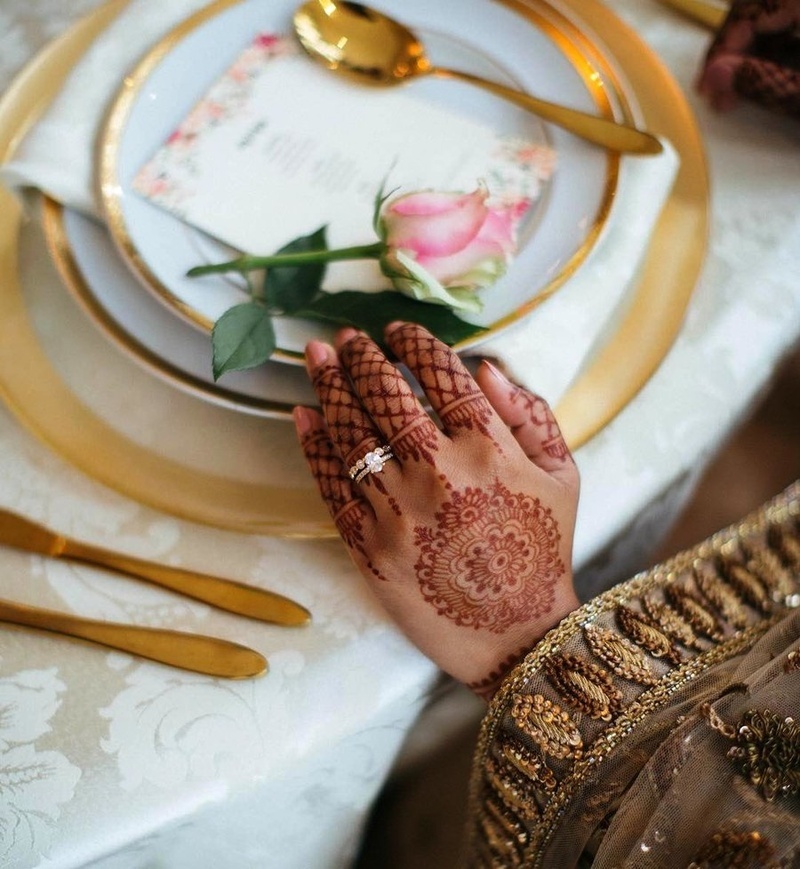 Image source: Memoirz
10. A beautiful engagement ring sandwiched between two classic diamond bands is an inspiring idea for brides-to-be!
Which ring are you planning to flaunt on your D-day!