10 Most Unique, Creative and Romantic Proposal Ideas that guarantee a "YES"!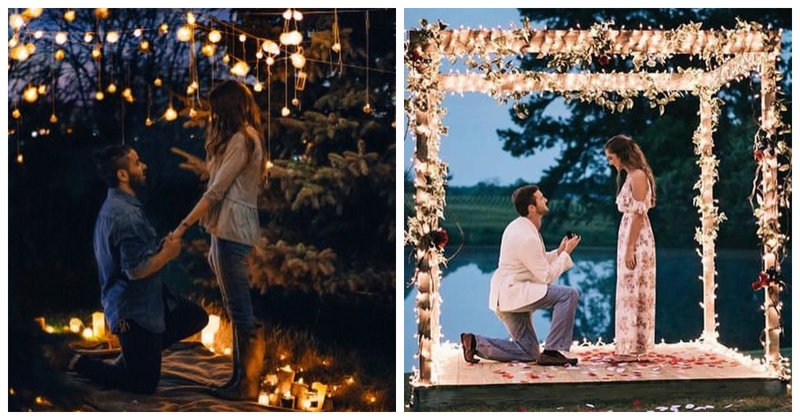 "I want your last name. Your Sunday mornings and your daily commutes. I want your phone calls and your quirks. Your sick days and your best. Your laugh. I want your arms around my waist when I walk by and you can't let me by. Your eye contact and your smile. I want your twisted past & OUR convoluted future together" Getting the proposal feels?
Well that's because "Will you marry me" is always gonna be the best thing you'll ever hear. It also leads to "I found by dream lehenga" *just saying*. While you might be waiting for your prince charming to say those 4 words 15 letters, or planning to propose yourself, here's me having your back. I have searched the depths of the internet looking for some amazing proposal ideas and you have to check them out. Scroll down to know more:
1. Proposal in the woods:
…in the snow:
2. A heartwarming proposal on a boat ride:
3. A romantic proposal by the beach:
4. A proposal in the room full of romantic quotes:
5. Proposal by the flying lanterns:
6. A proposal on the boat:
7. A proposal by the sea:
8. The Cappadocia proposal: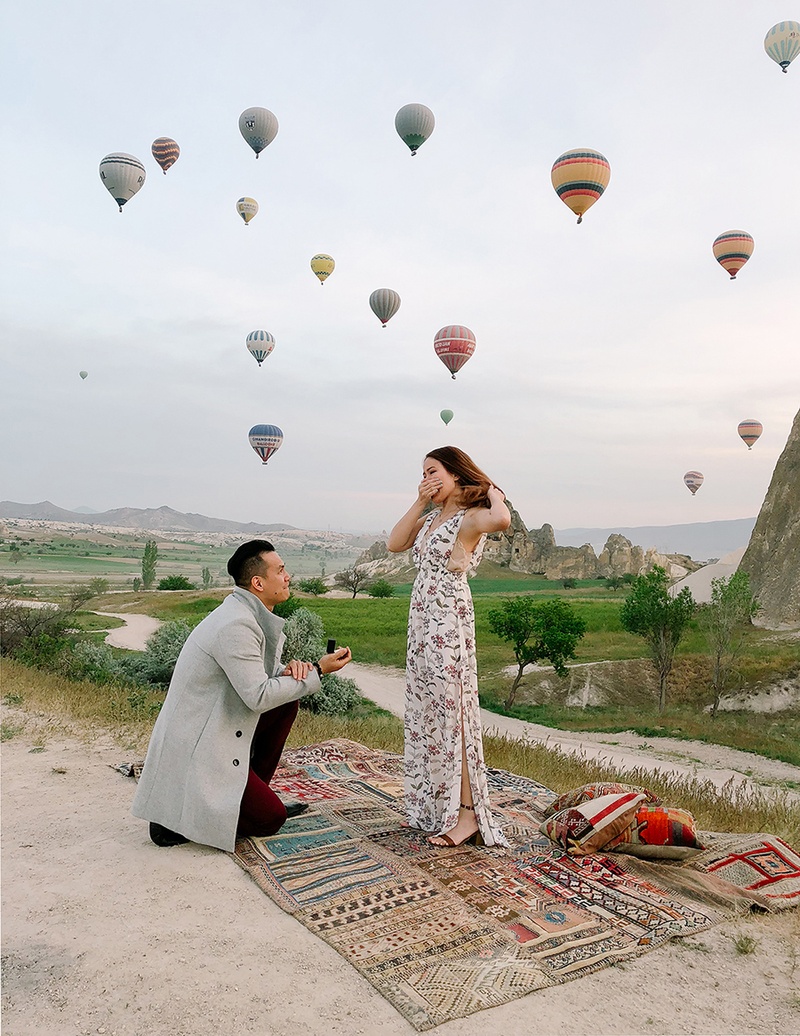 9. Proposal by the barn:
10. The proposal with candles: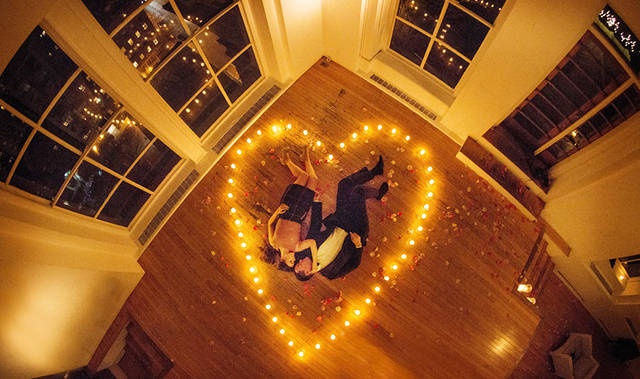 11. Proposal by the floral arch:
12. Proposal by the lake:
13. Proposal surrounded by the fairy lights:
14. Proposal by the beach:
15. The pizza proposal:
So, how do you imagine your "I DO" moment like?