10 Must-Have Shots For Every Groom At An Indian Wedding!
Why should the brides have all the fun?
A wedding album generally consists of a thousand pictures of the bride and very few pictures of the groom. Well, we are not asking the grooms to steal the bride's thunder, but just remember it's their wedding too.
This wedding season, we want them to let nothing come in their way and to go all out in front of the camera. Check out 10 of our must-have shots for every groom which deserve a special place in their photo album:
1. The fun pre-wedding ceremonies:
These photos always seem to capture the anticipation of the groom as the wedding date comes closer.
Source –Katha Images
Source – Dream Diaries
2. Groom's wedding outfit and attire:
His wedding outfit and accessories deserve a solo shot of them too.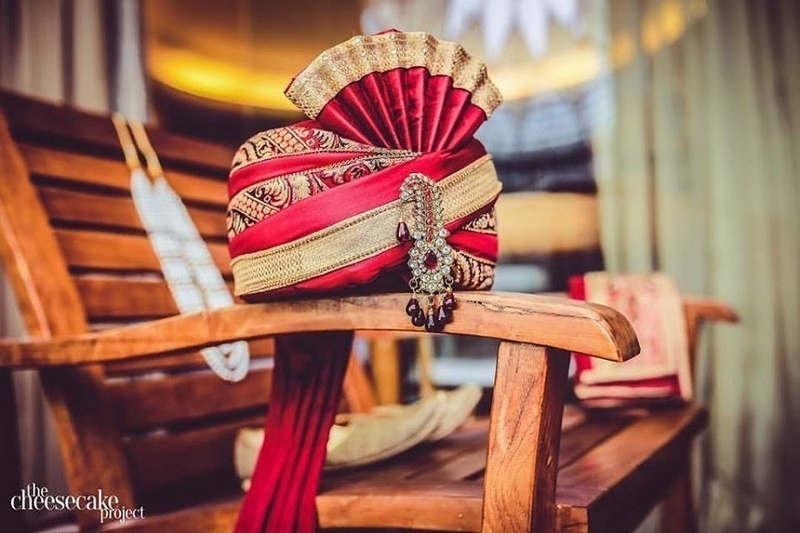 Source – The Cheesecake Project
Source – The Wedding Crashers
3. Groom suiting up:
There has to be a shot of the groom putting the finishing touches to his wedding-day attire and what better than his dad doing it for him
4. Hanging out with your groomsmen:
The guys generally don't take very long to get ready as the ladies, and thus some of the best shots come when they're just hanging out together.
Source – WeddingNama
Source – The Wedding Salad
5. Groom all suited up:
This shot where the groom looks dapper AF, properly suited-and-booted in his wedding attire, is must have!
Source – WeddingNama  
6. Making the grand entrance in the baraat:
The moment when he feels like a prince, making the grand entrance with his entourage, deserves to be photographed.
Source – WeddingNama  
Source – Shutterstock
7. Dancing in his own baraat:
The groom surely might have danced his way out at his friend's and cousin's baraats. This is his moment now, his baraat and there has to be a pictographic memory of him dancing in his own baraat.
Source – WeddingNama
8. Candid moments in the mandap:
In midst of all the rituals and wedding shenanigans, a candid picture with the bride will be a moment to remember!
Source – WeddingNama
Source – Stories By Joseph Radhik
9. 'Just married' happy face:
These pictures where the groom realises that he happily bid 'adieu' to his bachelorhood are going to be one of the most memorable moments in the years to come.
Source – WeddingNama
Source – Shades Photography
10. Taking your 'wifey' home:
It's a classic shot when the newlyweds walk hand in hand, taking their first steps into their new life together.  
Source – WeddingNama
Source – The Wedding Salad
Believe us when we say, these are going to be some of the groom's most cherished moments in the wedding! So, we hope they don't forget to include them in their wedding.