10 Must Visit Budget Friendly Honeymoon Destinations Outside India!
Are you feeling a little stretched by your wedding expenses? We know that the big fat Indian wedding incurs huge bills and leaves the couple with bare savings. However, your honeymoon of all things, shouldn't have to be something that you compromise with.  
If you are planning to spend some quality time with your partner, but the budget is the only thing that's holding you back, here's how you can visit some of the coolest locations on a budget.
Here's 10 must visit budget-friendly honeymoon destinations outside India you cannot afford to miss: 
1. Costa Rica:
Visa Type: Required – 30 Days.
Currency Rate: 8.15 Colons = INR 1.
Places to Visit: Arenal Volcano, Mal Pais – Santa Teresa, Brasilito Beach, Chirripo National Park, Monteverde Cloud Forest Reserve, Tamarindo, San Jose, Tortuguero National Park.
Things to do: Ever dreamt of a personal balcony jacuzzi, champagne in the hand, with a stunning view of Pacific Ocean coastline? How about watching the sun go down from a luxurious sailboat? Grabbing a private romantic dinner prepared by a personal chef, a few steps away from the rainforest? Or enjoying a couples' massage in a casita on the beach? Well, the possibilities are nearly endless in Costa Rica for a couple on honeymoon!
2. Malaysia:
Visa Type: Required – 30 Days.
Currency Rate: 1 Malaysian Ringgit = INR 17.05.
Places to Visit: Kuala Lumpur, Miri, Kangar, Sarawak, Labuan.
Things to do: If you're a fan of sunsets and gorgeous skylines, then you are going to love sipping a drink or 2 on the helipad. Apart from that the turquoise waters, alluring beaches, gorgeous waterfalls, kayaking, snorkeling, BBQ sunset on the cruise and the pleasant climate will surely make your Malaysia honeymoon a memorable one! Also, there are alot of duty-free islands in Malaysia so….shop on!
3. Sri Lanka: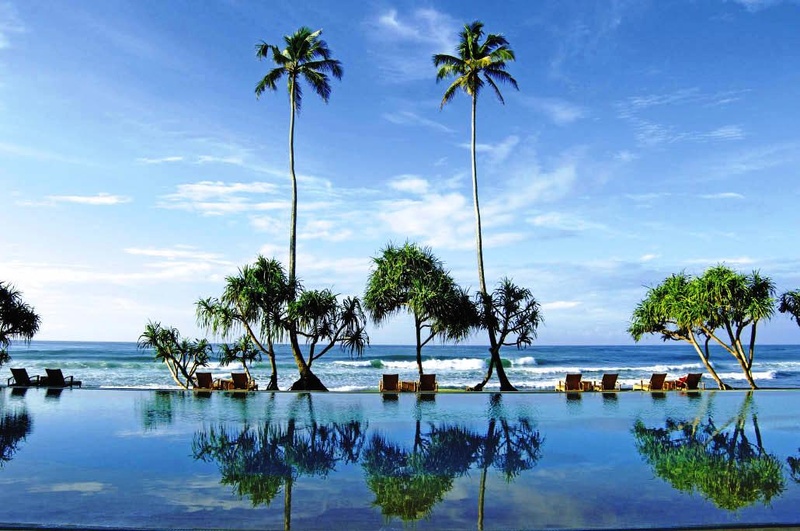 Visa Type : Electronic Travel Authorization 30 Days.
Currency Rate: 1 Sri Lankan Rupee = INR 0.46.
Places to Visit: Colombo, Kandy, Galle, Matara, Kataragama, Tissamaharama, Kirinda, Sabaragamuwa, Panduwasnuwara, Dambadeniya, Yapahuwa Kurunegala.
Things to do: Nested in the middle of the picturesque locations, places in Sri Lanka pep up romance by the virtue of their untarnished beauty. For the couple on their honeymoon the island offers – extravagant sunset dinners on the beach, dolphin watching at Kalpitiya, private walks along the lush green tea plantation shooting into the clouds, canoeing, birding, kayaking, snorkeling, camping and lots of other fun activities. With various sun-kissed tropical beaches around, the Sri Lankan holiday doesn't get any better.
4. Brazil: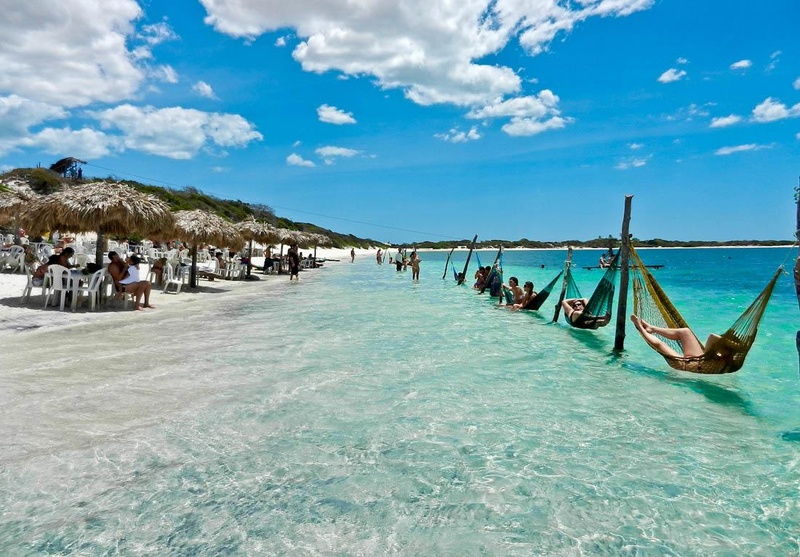 Visa Type: Required – 90 Days.
Currency Rate: 1 Brazilian Real = INR 23.70.
Places to Visit: Sao Paulo, Brasilia, Rio de Janeiro, Fortaleza, Fernando de Noronha, Iguaçu Falls, Ouro Preto, Parati, Recife, Olinda, Manaus, Salvador, Foz do Iguacu.
Things to do: Nothing says romance quite like honeymooning in the Brazil. From the sizzling beaches and sensual samba of Rio de Janeiro to the exotic rainforests of the Amazon, Brazil's landscape and culture makes it a perfect honeymoon destination. It's perfect for the couples who want something a little less clichéd and a little more adventurous, without compromising on luxury or eco-minded design.
5. Turkey:
Visa Type: On Arrival – 90 Days.
Currency Rate: 1 Turkish Lira = INR 26.05
Places to Visit: Istanbul, Troy, Ephesus, Pamukkale, Trabzon
Things to do: Turkey provides for an amazing mix of culture and natural beauty to give you the honeymoon you have been looking for. From the turquoise blue waters, thermal pools, hammam baths, colourful bazaars, remarkable historic sites, stunning landscapes, beautiful architecture, natural beauty, extraordinary cultural experiences, vibrant nightlife and scrumptious food – Turkey has it all. The city of Istanbul features the remnants of Greek and Roman architecture, along with spectacular domes and cathedrals. If you're an avid traveler, this country is truly full of surprises.
6. Bolivia:
Visa Type: On Arrival – 90 Days.
Currency Rate: 1 Bolivian Boliviano = INR 8.88.
Places to Visit: Salar de Uyuni, Yungas Road, La Paz, Sucre, Madidi National Park, Sorata, Cerro Rico.
Things to do: Bolivia might not be the first place that comes to mind when searching for some potential honeymoon destinations. While there aren't any white sandy beaches with all inclusive resorts, an adventurous couples who loves to travel, will have the time of their lives. From the high altitude lagoons, hot springs, volcanoes, geysers, majestic mountains and the glistening lake, it's a destination where time stands still and offers you the best moments of your life. With scenic landscapes, tourist-friendly atmosphere, adventure options and some of the natural wonders, this country proves to be an ideal holiday destination.
7. China:
Visa Type: Required – 30 Days.
Currency Rate: 1 Chinese Yuan = INR 9.83
Places to Visit: Beijing, Xuchang, Zhengzhou, Chongqing, Wuhan, Luzhi, Macau
Things to do: Closer to home, China is one of the most amazing, colourful and liveliest countries you could ever explore! From its ancient Chinese history, breathtaking landscapes to the much persuading urban locales, a visit to China could turn out to be one of your life's most memorable travelling experience.
8. Nepal:
Visa Type: Not Required.
Currency Rate: 1 Nepalese Rupee = INR 00.63
Places to Visit: Kathmandu, Pashupatinath, Dakshinkali, Boudhanath, Swayambhunath, Bhaktapur.
Things to do: Right from breathtaking mountain ranges, deep valleys, narrow walkways and peaceful lakes, Nepal offers a magical, mystical, and serene experience all at the same time. A honeymoon in Nepal offers – adventure sports around the majestic Mt Everest and other Himalayan peaks, a vibrant nightlife and casinos, the view of the first rays of the Sun falling on the peaks of Himalayas at sunrise, jungle safaris and nature walks, trekking along the winding tracks and thick woods – making it a honeymoon destination for every kind of couple.  
9. Zimbabwe:
Visa Type: e Visa.
Currency Rate: 5.85 ZWD = 1 INR
Places to Visit: Victoria Falls, Hwange National Park, Lake Kariba, Zambezi River, Eastern Highlands, Chimanimani Mountains
Things to do: From a lot of adventure sports, fishing trips, cultural and historical tours to sunset safaris, a honeymoon in Zimbabwe is a romantic dream come true.
10. Indonesia:
Visa Type: On Arrival – 30 Days.
Currency Rate: 1 Indonesian Rupiah = INR 00.0049
Places to Visit: Bali, Derawan Island, Toba, Jakarta, Pangandaran, Wakatobi, Pangandaran Beach, Batu Secret Zoo, and others
Things to do: The country's rustic beauty along with its diverse cultural heritage will keep you soaked in it's unlimited fun-frolic moments. From various stunning places to visit and exciting things to do from watersports, volcano tours, local sightseeing  it is a must visit honeymoon destination around the world.
So, where are you booking your tickets too?