10 Romantic Songs for your First Dance as a Couple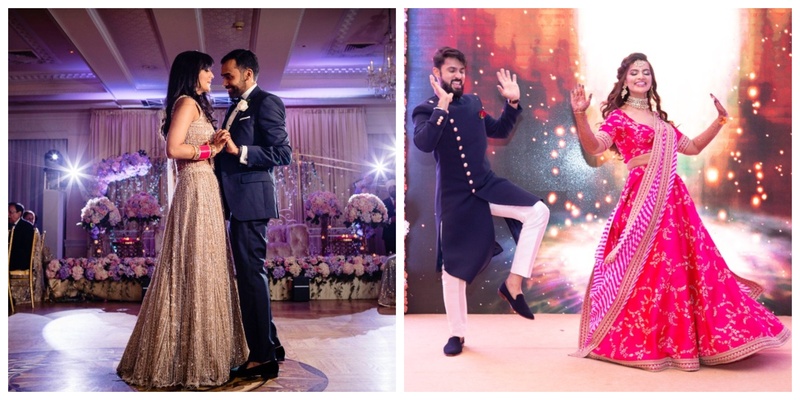 Whether it's sangeet, engagement, cocktail night, reception or even the wedding itself, a couple dance is a must. There are sooo many songs to choose from but do you wish to dance on the tunes every couple does? Wouldn't it be great to dance on a non cliche song that expresses your feelings perfectly? There is no shortage of romantic songs in a country ruled by Bollywood. Stating that, there is no sangeet without romantic songs in a country ruled by Bollywood. I present you with a list of 10 oh-so-passionate, lovey-dovey songs other than Raabta for your couple dance- 

1. Sawar Loon- Lootera 
Can't find a song that describes a bride's predicament better.

2. Piyu Bole- Parineeta
3. Bheegi si Bhaagi si- Rajneeti
This song is a refreshing break from the other love songs that you've heard a million times.

4. Tum Ho- Rockstar
5. Tum Jab Paas- Prateek Kuhad
It perfectly describes the groom's emotions.

6. Hawayein- JHMS
Arijit Singh's melodious voice and Irshad Kamil's words. No explanation needed!

7. Darkhaast- Shivaay
8. Humsafar- Badri ki Dulhania
Beautiful and mellow.. Humsafar is a crowd favourite!

9. Soniyo- Raaz 2
Every version of this song will tug at your heartstrings!

10. Tum se Hi- Jab We Met
Now you can make a grand entrance on one of these songs!

Cover image source: Picsurely (Right)
Priyanca Photography (Left)