10 Stunning Reception Decor Ideas that will spruce up your reception venue!
You would have booked your wedding venue, planned your wedding theme and even rented the tables and chairs, what about reception table decor though? Because even if you hired a wedding planner, you still will have to get into details about various options to zero on your original decor combo!
Meaning – you have to decide in-between weather you want to opt for a round, square, rectangle or any other shaped table! Also, table cloth, centrepieces, chandeliers and the list goes on. And if you think you can shy away from these, because you are a minimal couple, here's me telling you that NO, you can't opt to have a bare, plain table at your reception! #RollsHerEyes
Scroll down to for some stunning reception table decor ideas below, which will make spruce up your reception venue and make sure your wedding is remarkable one:
1. With the light up trees and chandeliers hanging from its branches  :
2. Under a thousand fairy lights and candle lit vibes:
3. With a modern floral arch as the centerpiece :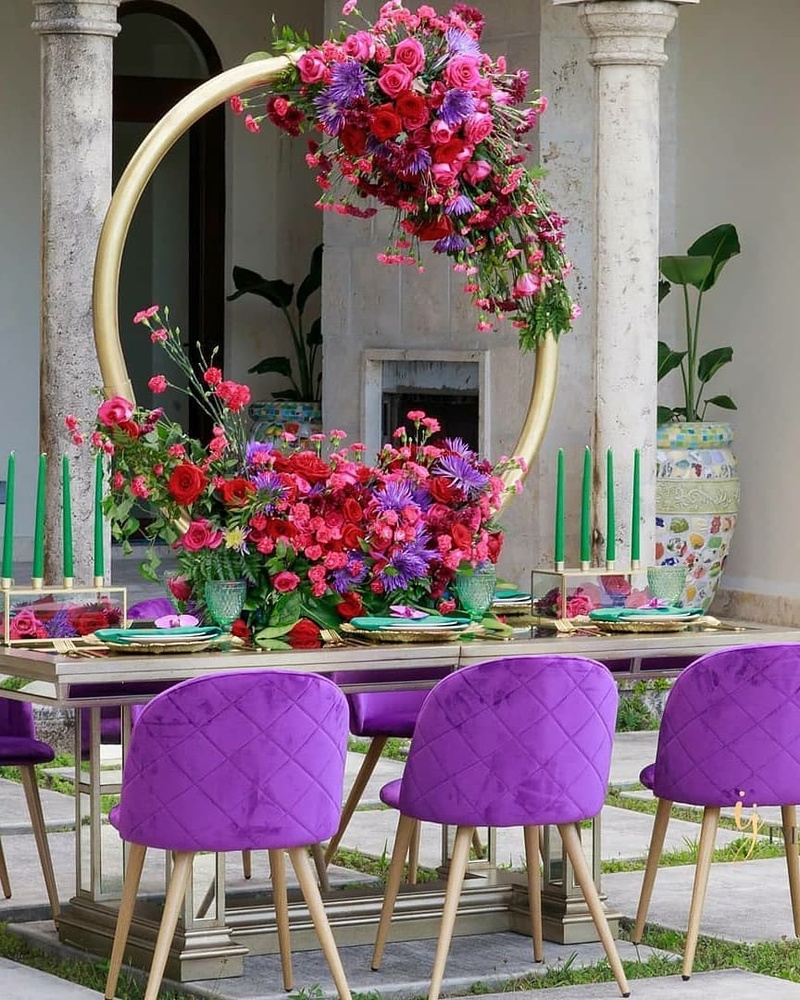 4. With drapes on the ceiling :
5. With rustic vibes, under fairy lights and bulbs :
6. The vibrant decor with stunning floral arrangements :
7. With flowers hanging upside down from the ceiling :
8. The one with bohemian vibes :
9. With terrarium lamps hanging from the ceiling :
10. With floral centerpieces :
So, which one would you pick for your reception ?