10 Things Brides-to-be can Gift their Parents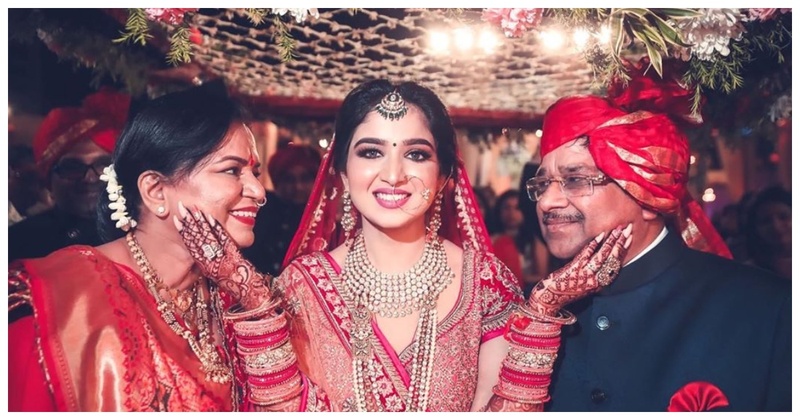 Your wedding functions have just ended. The shor-sharaba, taam-jhaam and naach-gaana is finally over…
It's time to relax, prop up your feet and get pampered. Wait, hang on! Have you given a thought to who else deserves the pampering much more than you do?
The answer is your parents! Amidst your wedding revelries, it is your parents who have been stressed and overworked more than anyone else, and they undeniably deserve a reward for their efforts. Moreover, they need a whole lot of appreciation and from their 'pyaari beti' for handling your tantrums, jitters and emotional outbursts.
Even with the tiniest gesture, you are sure to please them and bring an everlasting smile on their face, while they try to get over the fact that they won't be seeing their beloved daughter everyday. Here's me listing a few things you could buy or plan to win them over:
1. Who doesn't love music? Make a nice playlist for your parents, comprising all their favourite songs. Every time they turn to the radio, they are sure to remember you!
Image source: Amazon
2. Everyone deserves a wee bit of pampering, especially after the wedding 'Bhaagam-bhaag'. Surprise your parents with couple spa coupons and let them have some fun and relaxation.
3. After you get married and leave your home, your parents are sure to miss you, especially on important occasions. Write them a few letters, which they could read on every such important date. A letter has a touch of emotions and personal element as well.
Image source: Aliexpress
4. Now that you're parents have splurged on your wedding functions, it's your turn to spend a little moolah on them as well! Book them a room in a luxurious resort for a couple of days.
5. How about these simplistic coffee mugs with meaningful messages, which are sure to remind your parents of you every single morning.
Image source: NORDSTORM
6. Make things easier for your parents by gifting them a couple of utility, modern kitchen items.
Image source: Yanko Design
Image source: Amazon
7. Adorable and colourful cushions with cute messages on them!
Image source: Amazon
8. If you have parents who have been dependent on you for teeny weeny things and can't function without you-this is the best gift for them!
Image source: Amazon
9. We all know the chances of TV remotes getting lost in a household, don't we? This quirky remote holder can make an interesting gift for your mum and dad.
Image source: Amazon
10. Family is something which parents treasure the most! How about gifting your parents a wall dedicated to some emotional and some funny family pictures?
Image source: Touch of Class
Are you brides-to-be all set to start shopping for your maa and paa?