10 Things to Pack in Your Bag for Your Friend's Destination Wedding
Got invited for a destination wedding celebration? Umm, it's most likely that by now you might have ecstatically acknowledged the invite with a big 'yes', and started planning the trip.
Whether you are 'He' or a 'She', at no point we want you to find yourself burying your derriere into the suitcase to fit everything inside it. So, to put your mind at ease and make your journey comfortable, we've listed 10 essential things that you can pack in your bag for your friend's destination wedding celebration.
Mandatory Paperwork
This includes your passport, air tickets, visa and other mandatory travelling documents that you shall require. We are putting this first because you simply cannot afford to miss this. If you forget this, you might end up missing your flight. Slide it into an accessible compartment of your bag.
Weddingz.in Advice: Choose a sturdy packing gear and use one of the front compartments for easy access.
Grooming Kit
Nivea
Lakme
You will definitely need one! If you're a He, slip in all your toiletries, favourite toothbrush, shower gel or shaving cream in one pouch. If you're a She, don't forget to carry your wedding makeup kit, extra set of safety or bob pins.
Weddingz.in Advice: Prepare a checklist ahead of time, before stepping out to board your flight.
Wedding Attire
Destination wedding celebrations usually last up to 2-3 days. You would surely want to put the best of your personality on the table by wearing those multiple outfits that you purchased for different occasions. At no point, this should happen that you are sitting at the airport, waiting for your flight and all of a sudden you realise that the mehendi outfit is hanging in the closet. If you are carrying multiple attires, don't forget to pack them.
Weddingz.in Advice: Confirm the standard baggage weight with the airlines and accommodate everything in one bag.
Extra Footwear
Photo By: Rohan Mishra Photography
If you are a guy, do not miss packing your ethnic or formal footwear. You simply cannot wear the sherwani with a formal shoe or a mojri with a blazer (some folks think it's cool, it's not!) And for the lovelies, from stilettoes and sandals to flats and wedges, carry all your matching footwear to look just the way you imagined.
Weddingz.in Advice: Ensure that you carry enough footwear options for various outfits. We don't like uncomfortable steps and awkward stances.
Accessories
Photo By: Manan Photography
Photo By: Navdeep Soni
Men should carry ties, tie clips, tie tacks, cufflinks, socks (separately), bow-tie and other necessary accessories that will complement your wedding attire. Girls, don't miss out on those matching set of bangles, earrings, necklaces and other essential ornaments meant to go with your wedding outfit.
Weddingz.in Advice: Pack the jewellery pieces or accessories flat between folded clothes so the pressed garments keep them in place.
Invitation Card
When travelling abroad for a destination wedding, it's always a good thing to keep the invitation card along with you. At times, you need to display it to the customs officials to reaffirm the purpose of your visit. Plus, the card also comes in handy if you forget the address.
Weddingz.in Advice: Before leaving, you could also click a picture of the invitation card to keep the address and details handy.
Gifts
Although your presence will be the biggest gift for your friend, it's always very thoughtful to buy a gift. This small gesture will remind them why you are their friend in the first place. Ensure that it's not too heavy or fragile and fits easily into your bag.
Weddingz.in Advice: Gift something useful or meaningful. Get in touch with their friends to know if they require something.
Emergency Kit
There's no harm in carrying a small pouch that has your important prescriptions, medicines, pain-killers or an insect repellent (think about those nasty mosquitoes who will welcome you at the beach or the tropical resort). In case of a medical emergency, this kit will surely come to your rescue.
Weddingz.in Advice: Carry an umbrella—nowadays, you can never predict the weather! It also comes in handy if you are out in the sun.
Sunscreens and Moisturisers
Lakme
Use a sunscreen to protect yourself from the harmful UV rays and keep your skin hydrated with a moisturiser. Destination wedding celebrations are often held outdoors and carrying these basics always keeps you covered.
Weddingz.in Advice: Choose a sunscreen with SPF 50 and more.
Chargers and Batteries
The last thing you want is run around the wedding venue asking every third person for a cell phone charger. You obviously don't want to miss clicking pictures or record a memorable moment in your cell phone. Do carry a charger along with an extra memory card. You could also use a portable power bank for added convenience. If you are planning to use a DSLR, carry an extra pair of batteries.
Weddingz.in Advice: Call your service provider and activate international roaming on your phone, if travelling abroad. Ensure that you carry proper cases for your equipment to avoid any damage.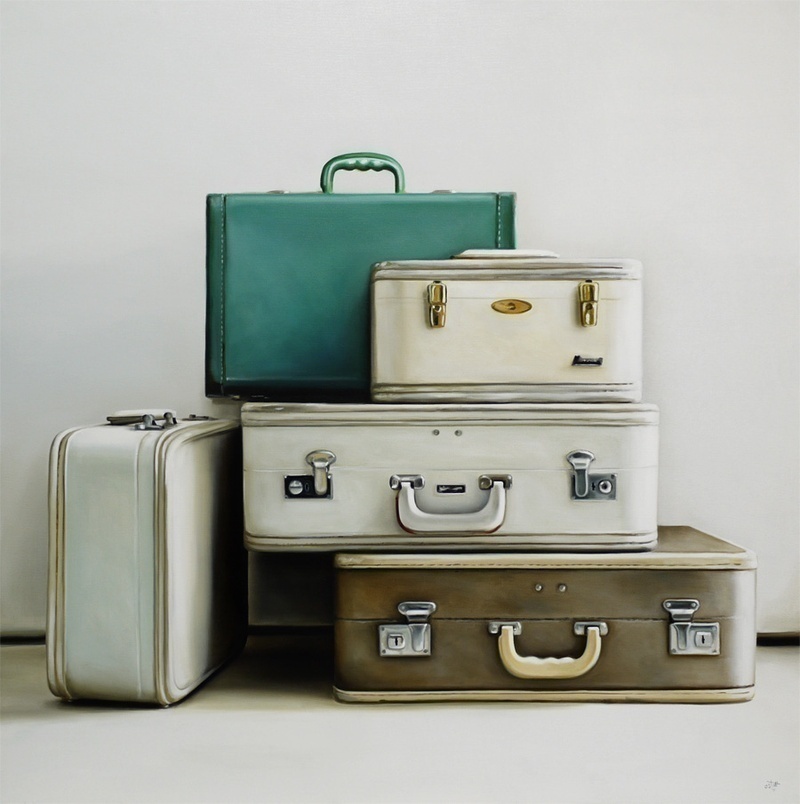 So, there you have it – the ultimate list that will make your destination wedding experience unmessy. A few more quick things before we say ta-ta. If you receive an expensive wedding favour, take a receipt or acknowledgement for it. This way you will not have any problems while declaring it to the customs. Carry a swimsuit if you know there's a pool party involved. Don't forget your deodorants and perfumes too, you'll feel good if you'll smell good.
Happy packing, peeps!