10 Unconventional Temple Wedding Venues in India!
Tying the knot in a soulful and tranquil place like a temple is a different experience altogether! The calmness, the mystical vibe and the spiritual atmosphere, makes temples inarguably one of the perfect wedding destinations. Nothing is better than starting this new phase of your life with the blessings of the almighty!
In the Indian culture, especially in current times, most couples who opt out for temple weddings either desire a low-key wedding or want a pious and spiritual ceremony on their D-day. India being full of temples, you don't need to go too far to find a divine destination.
So, if you're interested in going ahead with a temple wedding, these are some unconventional temples where you could get hitched:
1.Triyuginarayan temple, Uttarakhand
The very spot where Lord Shiva and Parvati tied the knot and got bonded for eternity. Who wouldn't want to marry at this very spot and relish a relationship of a lifetime?
2. Mangateshwar temple, Khajuraho
Built by the Chandela Dynasty, this temple has a ling which stands 8 feet tall. With a picturesque backdrop, intricate architecture and calming atmosphere, this is a perfect wedding destination.
3. Brihadeeswara temple, Thanjavur
Image source: Shid Sachin
Another temple dedicated to Lord Shiva, this is an exemplary example of perfect Dravidian architecture. Have a culturally rich wedding, filled with tradition, authenticity and spirituality at this temple.
4. Iskcon Temple, Bengaluru
Image source: Go ibibo
This temple located in Rajajinagar is one of the biggest ISKCON temples across the globe. This temple has a huge complex. The magnificent structure with a modern twist teamed up with a beautiful pond and stunning interiors, makes it one of the top options for a temple wedding.
5. Bhoganandishwara Temple, Nandi Hills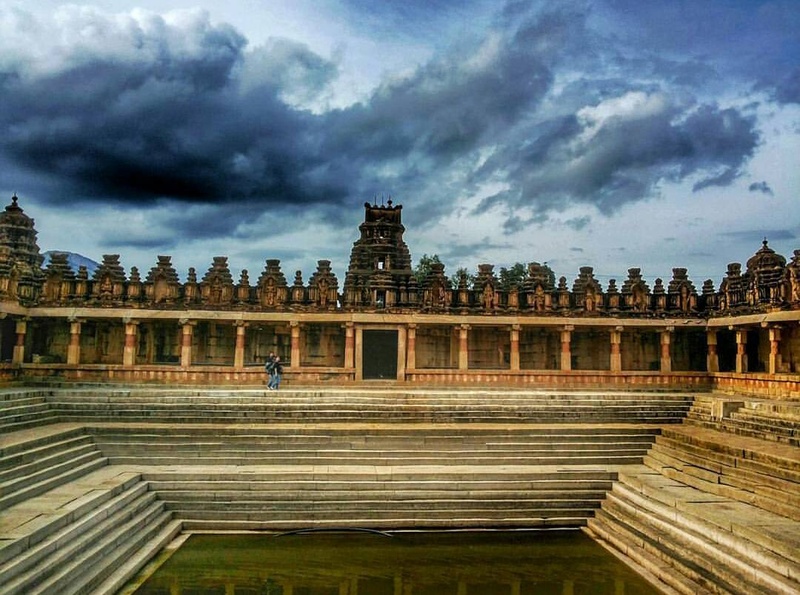 Image source: Bengaluru Nodi
The temple has a tank in the centre of the structure which serves as a photographer's delight especially for wedding shoots. The structure is in itself nothing short of stellar and magnificent. It has ornate pillars and window carvings adding to the beauty.
P.S- Be ready to keep posing if you decide to have your wedding here!
6. Chaturbhuja temple, Orchha
This temple dedicated to Lord Vishnu is a mix of architectural features of a temple, fort and palace. The exterior of this complex has petaled stoned mouldings, jewelled stone girdles and geometric designs. You don't need to think twice before deciding to get hitched here.
7. Konark Sun temple
A temple dedicated to the Sun God or Lord Surya depicts a massive, 100 foot chariot with wheels and horses. Who wouldn't want to celebrate their D-day against this architectural masterpiece?
8. Dakshineswar temple, Kolkata
Image source: Debjoy Nandy
 
This temple is primarily dedicated to Goddess Kali. However, it also has 12 shrines, dedicated to Lord Krishna, Lord Shiva and others, along the riverfront. The idol of Goddess Kali, the inner structural beauty and the tranquility, make it yet another spectacular wedding destination.
9. Ranganathaswamy temple, Srirangam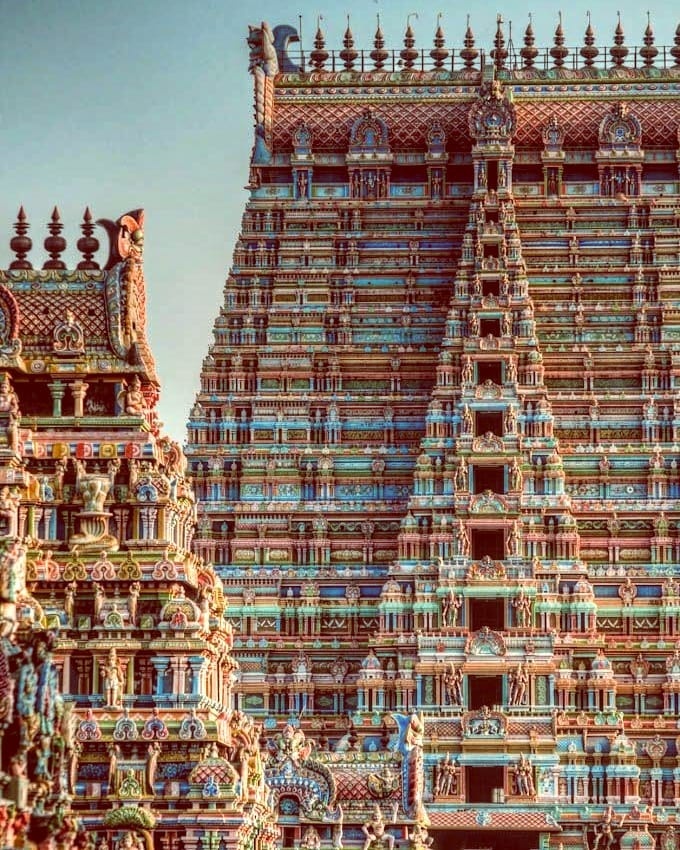 Adjectives used to describe this temple like, 'massive' or 'enormous' are not quite good enough!
This temple has 9 sacred pools, 50 shrines and 21 towers or gopurams. With the fascinating pillars, mandaps and vibrant colours as part of the structure make this a breathtaking wedding venue.
10. Golden Temple, Amritsar
Image source: Lovely Digital Studio
Also known as Darbar Sahib, this is the most important divine pilgrimage for the Sikhs. The temple was built around a beautiful pool, which adds to the mesmerizing look of it. This temple is a gorgeous blend of Mughal and Hindu architecture. Don't miss out on it's stunning appearance, tranquility and rich culture!
So, where do you plan to tie the knot?