10 underrated pre-wedding locations in Aamchi Mumbai
Mumbai is not just a city of dreams. It is also a city which boasts of spectacular architecture, vintage spots and contemporary hubs.
This city is simply perfect for your pre-wedding shoot, where you can turn your moments of happiness into reality.
With pre-wedding shoots not just a trend or a passing phase, but an almost necessity, you can't afford to get this wrong.
We've carefully picked some known and some not-so-known underrated shoot locations to help you make some better memories, check them out –  
1. Vipassana Pagoda, Gorai
Image source: mumbai_igers
Pictures speak louder than words. This stunning, tranquil meditation spot at Gorai is a perfect getaway from the hustle and bustle of the city. The spectacular, larger than life dome serves as a beautiful background for photographs.
2. Ellora caves
Image source: mumbai_igers
A world heritage site, these are basically cave temples dedicated to Lord Shiva. These rustic caves are a great location for pre-wedding shoots where you could get a varied array of photographs against innumerable backgrounds.
3. Murud-Janjira Fort
Image source: mumbai_igers
Adorned with sandy beaches and majestic forts, you feel the nature is beckoning you at Murud-Janjira. With pristine landscapes and lush greenery, you will hardly be able to find a background as such. The beautiful palm trees outlining the fort can be used to perfect the shot.
4. Rajabhai Clock tower
Image source: mumbai_igers
An example of exquisite beauty, this landmark screams culture, heritage and all about the Victorian era. Located in the confines of the University of Mumbai campus, this tower can make any photograph look nothing less than captivating and charming.
5. Grandmama's cafe
Image source: grandmama's cafe
Cozy, chic and adorable. This cafe has impressive European aesthetics with Dutch windows and a vibe that stands out in all its photographs. It can serve as a hotspot for pre-wedding shoots, capturing the best candids between you and your better half.
6. Vasai Fort
The ruins of what was once a citadel, it is an eerie and spooky but yet hauntingly charming background for a photoshoot. You could go into the interiors of the fort and explore the location, giving you an opportunity to get a whole lot of pictures.
7. Kamla Nehru Park
Image source: wassup.mumbai
With an 'old woman's shoe' or the 'boot house' which attracts visitors throughout the year, this is a super-fun spot for pre-wedding photography. You can let your hair down and be yourself , revisiting some childhood memories.
8. Sewri
Image source: shutter_in_my_mind
Flamingo point at Sewri can be used as an ideal location for pre-wedding photographs with flamingos being an integral part of the pictures as well. Also, it's better to wait for the period just before sunset for it to be a perfect picture.
9. Harihareshwar
A romantic location for getting the best, most relaxed and extremely romantic photographs. This is no less than a photographer's delight.
10. Kanhoji Angre lighthouse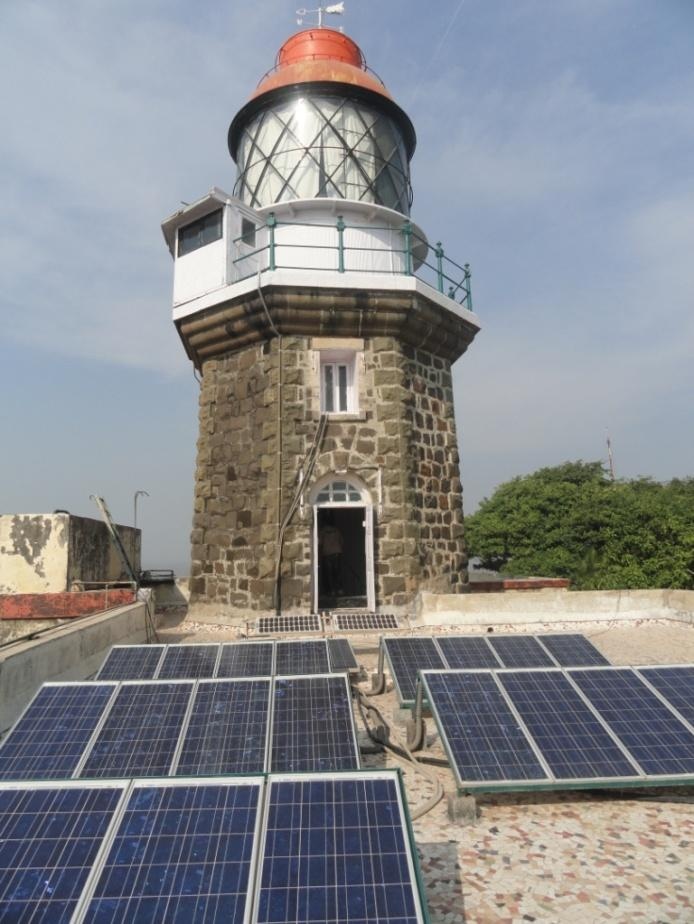 This lighthouse is a tourist attraction of the city since long, and rightly so. It is one of the oldest, but still remains underrated and less explored. The history behind this location and the surroundings make it a perfect destination for a pre-wedding shoot.
Start exploring the city, folks! You are running out of time!