10 Unique Wedding Themes to Choose from for Your Big Day!.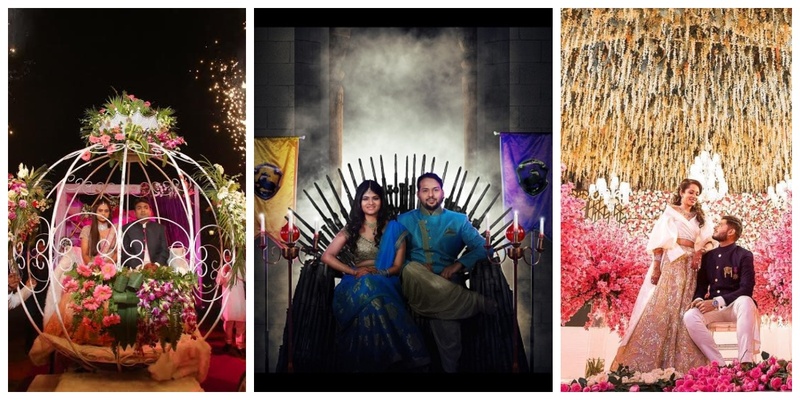 Your wedding theme is what will decide the vibe of your whole wedding. What you wear and what your guests will opt for will also depend on that.
I am a total lover of couples who go through the process of picking a theme and having the whole wedding decor tell the same tale!  
From Great Gatsby to Game of Thrones to floral extravaganza, here are a few wedding themes to take inspiration from. Scroll down to know more:
1. The Cinderella Theme
Image Source: Dipak Studios
2. The Great Carnival Wedding Theme!
Image Source: Shades
3. The Great Gatsby
4. Game of Thrones Theme
Image Source: Eden Studios
5. The Spooktacular D-day Theme
6. The Outdoor Garden Wedding
Image source: Callaway Gable
7. The Beach Chic
8. The Floral-
Extravaganza Fairytale Wedding theme
Image Source: Cupcake Productions
9. La Vihe Boheme
What about the Boho Chic Wedding theme?
Image Source: LMC Cymbeline
10. The Royal Wedding Affair
Image Source: Studio Kelly
Image Source: Pinterest (Unless Specified)
Which wedding theme did you choose for your wedding?