10 Warm and Cozy Decoration Ideas which are absolute Mandap Goals!
Mandaps are the prominent elements of a wedding. It is considered as the sanctum sanctorum to carry out the wedding rituals. With four pillars, the decoration with leaves and blooms, the mandap holds significant cultural and traditional values.
When deciding upon decoration, the couples are always in search of something new and charming that goes with their wedding theme.  
We are bringing you 10 warm and cozy decoration ideas which are #MandapGoals.
1. Amidst the love and vows, a mandap with a lighter hue donned with roses is everything fresh and inspiring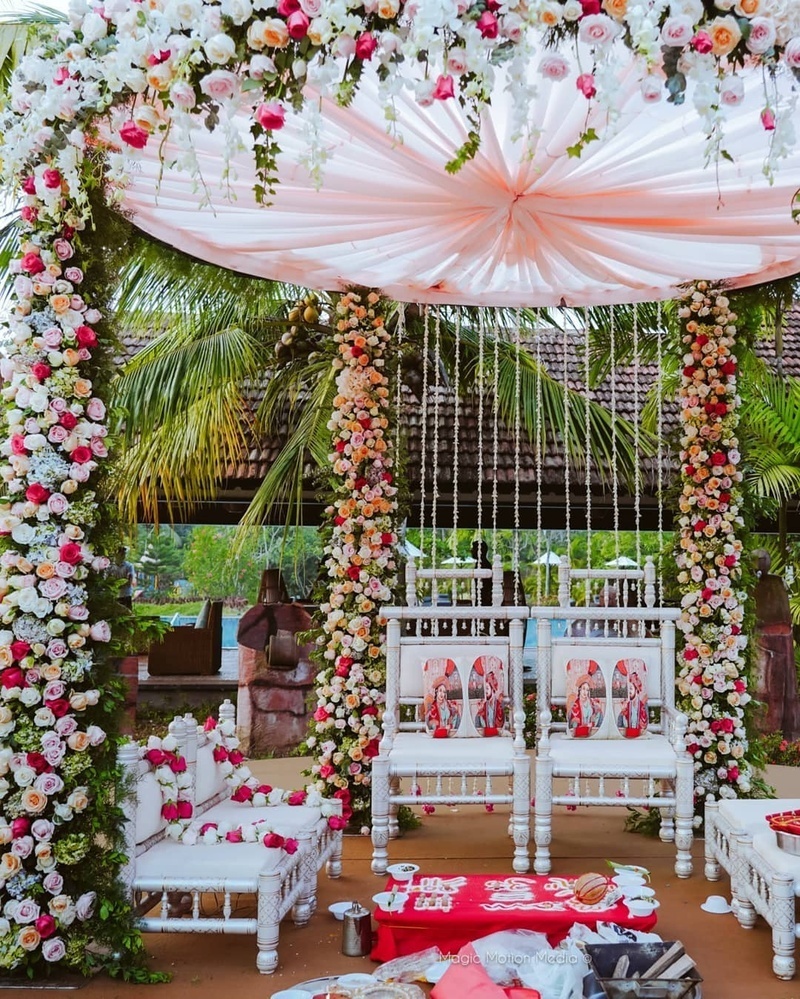 Image Source: Magic Motion Media
2. Beautiful white drapes paired with colourful blooms can never go out of fashion!
Image Source: Nadia D. Photography
3. Oodling elegance with its simplicity and colourful decor
Image Source: Nick Rose Photo
4. A minimalist mandap done in drapes and beautiful roses is perfect for an evening wedding
Image Source: Diwan By Design
5. A dreamy beach wedding here would be a great idea, what say?
6. It is a perfect mandap for an aesthetically pleasing destination wedding

Image Source: Banga Studios
7. This subtle ivory mandap in drapes and beautiful flowers with a gorgeous backdrop is every girl's dream
Image source: Callaway Gable
8. A perfect synonym of traditional and minimal
Image Source: Anna Wu Photography
9. Simply stunning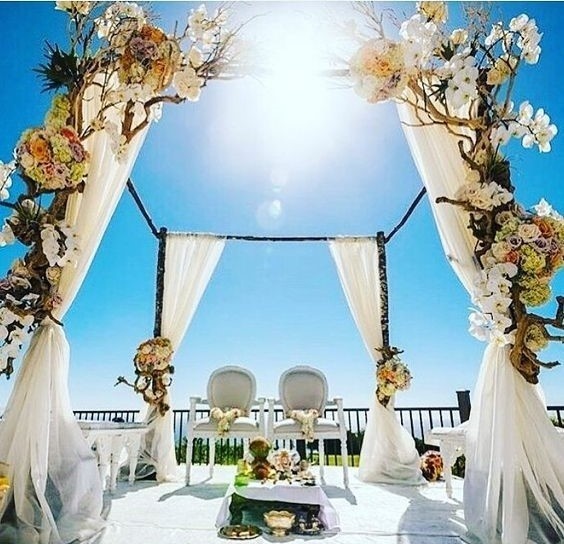 10. So in love with this mandap
Image Source: Pinterest (Unless Specified)
Which one wooed you the most?