10 Wedding Photo Booth Decor Ideas to Have at Your Wedding
Photo booths are fun additions to a wedding. They also are a great way to keep your guests entertained while you're busy with other things or in between functions.
Even though this isn't something new, photo booths always add a touch of excitement and in today's time, wedding planners are not leaving any stone unturned to try something fresh and unique. Here are 10 inspirations for you to check out!
1. Go rustic
Wooden background with fresh flowers definitely makes up for a stunning photo booth. Turn around your wedding pictures with this setup.
2. For the ones with Social Media frenzy! 
Give your peers what they want – a social media backdrop with some quirky props and you have a photo booth that everyone will love!
3. Colourful vibes
Here are some colourful photo booth backdrops that will steal hearts!
4. Vintage feels
If you're someone who has a thing for antiques, you'll love these ideas!
5. The book lovers' paradise
We're pretty sure you wouldn't have thought of this – get your favourite books up on a wall and start clickin'!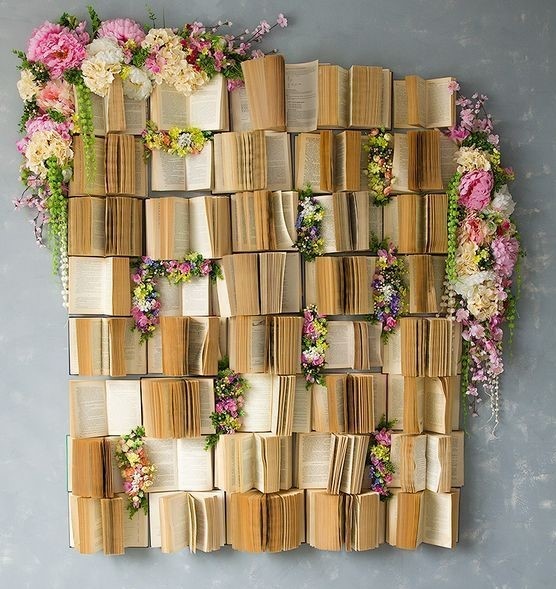 6. Hang on! 
When you can't decide on anything else, put up some fancy hangings and make it your own unique photo booth.
7. Up the game with vehicles
Ditch the classic photo booth ideas and have a vehicle prop to make it extravagant.
8. Floral fantasy
Floral backdrops are the classic for a larger-than-life wedding photo booth. They are colourful and instantly add a wow factor to the pictures.
9. Faux framed wall
The faux framed wall decor is open to interpretation and thus you can make it as per your choice. We recommend making it matching with your wedding theme.
10. DIY photo booths
If you have something in mind or want to try something at home, here are some simple photo booth decor ideas to get inspired by.
Please note: All Image Sources: Pinterest
Do you have any more photo booth ideas? Comment down below!