A wedding without goof-ups is quite unheard of. The decorator delivers only half of what he promises, the baraat is late, a dish or two turn out salty, etc., etc. But one thing can always remain on point – the bride's makeup. Runny kajal or smudged lipstick just won't do. Hence, as the bride, you must always keep an 'emergency makeup pouch' handy. And trust me, it'll tame the bridezilla in you! This little goodie bag goes far and beyond just your D-Day! It'll also be your best friend on your honeymoon. Here are 11 products that every bride needs in her makeup pouch!
 The Most Eligiblur Smoothing Primer
First things first, keep a smoothing primer that blurs out pores, wrinkles, fine lines and prolongs makeup wear. Because what's the point of wearing all that gorgeous makeup, without creating the perfect canvas for it?
 2. Ace of Face Foundation Stick
It's called foundation for a reason! And to choose the right one is essential. A lightweight, creamy, and easy to blend foundation stick always helps in any situation, and in all weather conditions.
 3. Magic Wand Waterproof Concealer
Say hello to spot correction! Conceal the puffiness, fine lines, dark circles and acne on your face with a waterproof concealer. Yes, waterproof, for that super emotional day or any other problem that life hurls at you.
 4. Dream Cover SPF15 Mattifying Compact
A compact with SPF15 is a double whammy! It sets your base, and makes sure your makeup lasts longer.
5. Blend The Rules Eyeshadow Palette
A small eyeshadow palette of a few pigmented colours is necessary. Thereafter, you can mix and match the colours to create a variety of looks that can range from day to night.
6. Lash Mob Limitless Mascara
Some chunky mascara to add drama to your eyes. This is a must! Mascara simply adds magic to your face. And a few coats makes you look wide-eyed and gorgeous.
7. Eye Told You So! Smudgeproof Eyeliner
Smudge-proof, water-resistant and budge-proof. Who doesn't want an eyeliner like that? And that's what you need on your special day!
8. Contour De Force Face Palette
A travel-friendly mini blush or highlighter will fit right into your pouch. And a palette with contour, blush and highlighter is just the perfect one!
9. Stroke Of Genius Heavy-Duty Kohl
Kajal or kohl is mandatory for every bride! No Indian look is ever complete without those perfectly lined eyes!
10. Smudge Me Not Liquid Lipstick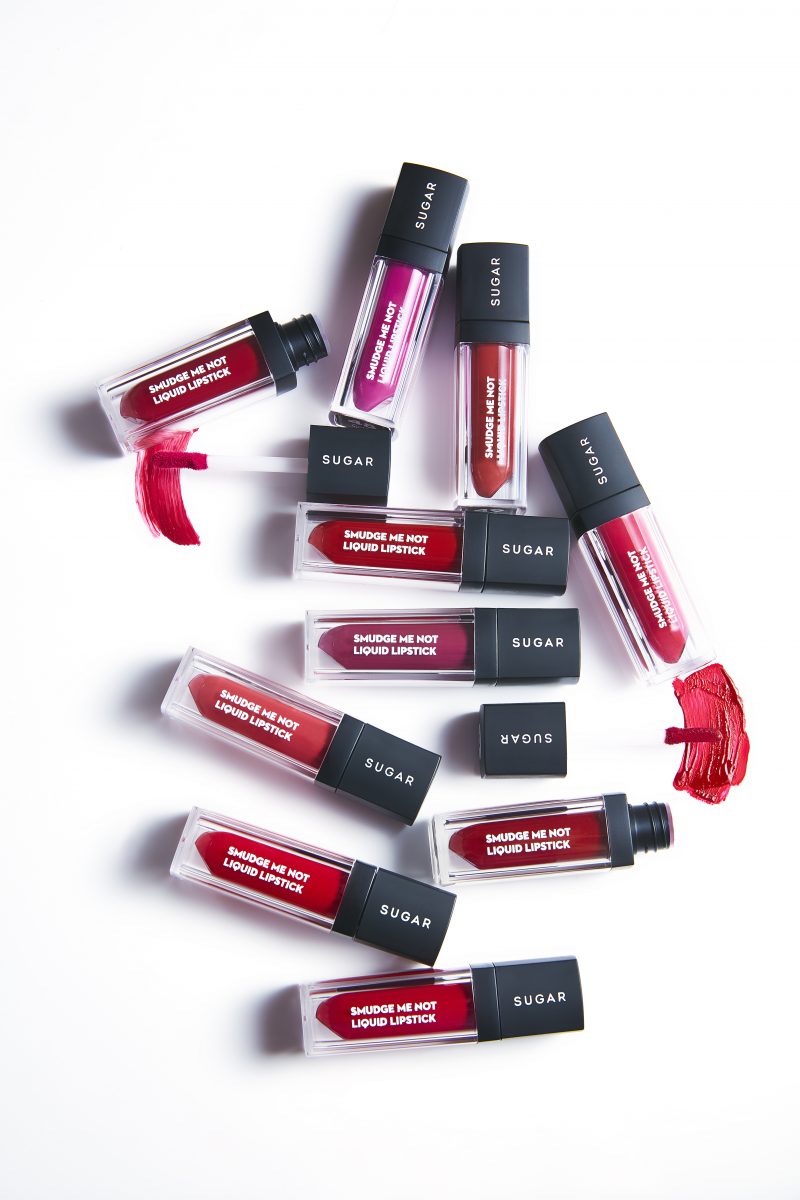 Matte liquid lipsticks last longer and give a better finish. And you surely need one to last those long hours of the ceremony and other functions.
11. Grand Finale Matte Setting Mist
Say goodbye to fading and melting makeup. The matte setting mist ensures your look stays put until you're ready to unwind!
It's time to have the best time on your special day without any worries, at least about your makeup! And these essentials will surely see you through all your makeup looks!
——