12 Makeup Products that need to make an appearance in your bridal pouch!
A picture perfect wedding is every bride's dream. I think brides look forward to dressing up and clicking pictures more than getting married! Nowadays many brides are opting to do their own makeup. In fact, I came across a bride, Pragya, who did her makeup for all the functions. Correction- she did her and her mother's, her sister's and her mother in law's makeup! Some people are way too talented man (cries in the corner)! Anyway, if you trust yourself more than a makeup artist, you should definitely give it ago! I am guessing you are well versed with makeup already, but in any case, here is a list of products that you should always carry in your pouch!
Face
1. Prep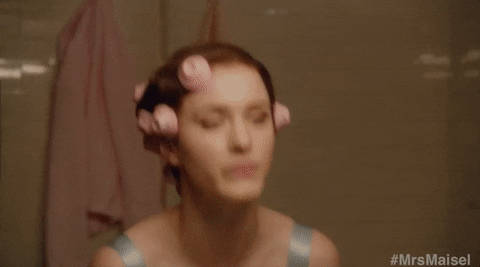 First and foremost, you need to prepare your face for the layers of makeup that you are going to slather it with. Keep a moisturizer and primer handy at all times. Apply moisturizer first, primer second. Keep a gap of 15 minutes between each.
Favourite Moisturizers: Neutrogena & SebaMed.
Favourite Primers: M.A.C, Smashbox, Clinique and Benefit Cosmetics.
You can browse for some moisturizers and primers here.
2. Foundation
The next step would be to apply foundation. Make sure to select the correct shade. I agree that there are limited shades in the foundation market but don't settle for something that doesn't match your shade- specially a lighter one!
Favourite Foundations: Maybelline, Revlon and Huda Beauty.
You can browse for some foundations here.
3. Compact
You'll need the compact to keep the foundation intact! It will also save you from a cakey look.
Favourite compact powders: Lakme, Nykaa and Maybelline.
You can browse for some compact powders here.
4. Concealer
Spots, pimples, dark circles, etc can easily be hidden with the help of concealers. If you know the art of dabbing, concealers become quite easy to use.
Favourite concealers: NYX, Huda Beauty and M.A.C.
You can browse for some concealers here.
5. Sponges
Sponge is the way to go when it comes to makeup. A silicone sponge will help you from wasting your products. Dab away!
Favourite sponges: Beauty Blender and Pac.
You can browse for some sponges here.
Eyes
1. Eye Primer
I was a bamboozled when I learnt about this tiny tube. Don't skip the eye primer for it prevents your eyeshadow from creasing. It is the first step in your eye makeup procedure.
Favourite eye primers: Milani & Makeup Forever.
You can browse for some eye primers here.
2. Eyeshadow
Now is the time to opt for either subtle or dramatic eyes. Go slow starting from the V crease.
Favourite palettes: Huda Beauty, Nykaa and NAKED.
You can browse for some eye shadows here.
3. Kajal + Eyeliner
According to me an eyeliner and kajal are must haves. Go for dramatic eyeliner at night and the normal ones during the day.
Favourite kajals: Maybelline, Faces and Nykaa.
Favourite eyeliners: Clinique and NYX.
You can browse for some kajals and eyeliners here.
4. Curler and Mascara
The weird looking eyelash curler is a must in your bridal pouch. It will hardly take 2 minutes to get the job done! Just a dab of mascara to lift your eyelashes!
Favourite mascara: Maybelline and L'oreal.
You can browse for mascaras and curlers here.
Lips
1. Lip Balm
Just like skin, it is necessary to moisturize the lips. I suggest you apply the lip balm from the moment you sit down to apply the makeup.
Favourite lip balm: Sephora
You can browse for some lip balms here.
2. Lip Liner
I joined the lip liner wagon quite late and I regret it. Lip liner prolongs the wear of lipsticks and lipgloss. It saves it from smudging or feathering and honestly, every bride needs it!
Favourite lip liner: Huda Beauty
You can browse for some lip liner here.
3. Lipstick
Last but not the least, lipstick! Be careful and don't forget the lips' v!
Favourite lipstick: Sephora, Huda Beauty, M.A.C and Nykaa.
You can browse for some lipstick here.
When all of this is done, spritz some makeup setting spray on your face. And keep some blotting paper handy, just in case!