15 budget friendly and super fun & creative bachelorette party ideas!
Don't let that 'super luxury destination bachelorette trip' that you see on Instagram get to you. Celebrating your last few 'singlehood' days with your girls doesn't have to necessarily cost you and the rest of your squad a fortune! Hosting your bachelorette party in your budget & at the same time having a great time can go hand in hand.
We've put down a few great ideas to throw your dream bachelorette party. Although, before getting into planning mode, first thing's first – consider the budget. Chat with other gal-pals and see if they are comfortable spending and that will help you to narrow down the options. So, scroll down to have a look at all the wonderful party ideas we have for you –
1. Lingerie Making: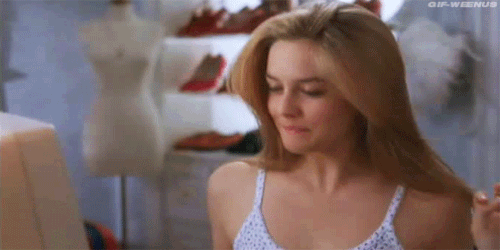 If the bride-tobe is more of a hands-on girl, this is totally her deal then! Have everyone bring lingerie along with some really cool embellishments like sequins and beads. Get everyone to decorate their respective sets and have prizes for the one who makes the kinkiest 😉
2. Host a sleepover:
Recapture all those glam and glory days of your teen years, and throw the coolest slumber party ever. I am thinking silk robes, champagne, fun games or cue up your favorite movies for the night and stack the pinots and merlots in abundance.
In the morning, pool your talents in the kitchen and whip up some breakfast or head out to your favorite brunch spot. (Splurging on some fancy pancakes, waffles, a full-blown continental spread with mimosas wont cost you a fortune)
3. Go Camping:
Get your girl squad together for a weekend escape. I am talking about a cabin in the woods or camping under the stars. Sounds awesome right? Throw in some fun bachelorette party games, a day trip to a nearby spa or small town, and, of course, a lot of cocktails.
And just because you're out of the city doesn't mean you can't have your 7 course meal. Arrange a private seating from the best local restaurant and experience some fine-dining in style!
4. Book a cooking class:
Grab your girls-squad and sign up for a really cool cooking class. Not only will you collectively improve your culinary skills, you'll also get to eat whatever you make at the end of the class ― plus, many culinary classes serve wine or allow you to bring your favorite bottle. 😉
5. Spa day for the bridezilla:
Not every bachelorette party has to be a cray-cray night out on the town, especially if it's way too near to the D-day. Instead you can opt for a spa-cation to calm some of those pre-wedding jitters.
Also, if you don't feel like travelling to the spa, companies like Urbanclap  create customized spa days in the comfort of your home . Don't let the traveling aspect fool you, though; they still offer massages, facials and body treatments to boot. Have a caterer come in to create a gourmet meal along with some cucumber-infused cocktails or just schedule a beauty session, have them pamper you with professional makeup and hair services before hitting the town.
6. For the adventure junkie:
Always wanted to go zip-lining, parasailing or maybe even bungee jumping? Think of your bachelorette as an opportunity to try something new and thrilling.
Don't want to risk it so close to the wedding? Well, you can always try a unique class instead, poll dancing may be 😉
 
7. Blind wine tasting:
You don't have to go to live near Napa to enjoy some seriously good Cab or be Portland to indulge in your love of craft beer. These days you'll find a lot of wineries and breweries nearby to you where you can surrender to the tase.
To make things more fun, you can have every guest bring in a different bottle of wine, have your girlies sit with blindfolds on and have each guest guess which wine is what. To take things up a notch, introduce some fun and naughty nibbles.
8. Musical tour for the music lover:
Can't get to Coachella in your budget? Well then pack your bags to Sunburn Goa which also offers the top artists of the country. Make a weekend out of with with a house rental that's stocked with plenty of snacks and libations for a few days of fun.
9. For the sea lover:
For all the sea-lovers out there, this will def be your favourite way to spend your bachelorette. Rent out a small yacht or speedboat and take your girl squad out for the day. I'm thinking #BrideTribe swimsuits too?
Not only will it give the bride a chance to get a bit of a natural glow started before the honeymoon, but you'll also have plenty of time to bond out on the water. Coordinate cocktails accordingly, an ocean breeze is an pairs perfectly with tropical juices and rum drinks.
10. For the art lovers:
If you want an activity that's going to break the ice between your cousins and your college friends, I suggest a blush-inducing environment that fosters creativity and giggling. All you need is a hot model and all the art supplies. Through a guided art lesson you'll learn a thing or two about sketching the human body in all its glory. 😉
11. Host a karaoke night:
Shower your bride with some killer duets at a karaoke night either at a local karaoke bar or you can also just rent out a whole room complete with bottle service and small bites, or also host it at someone's house.  Wine and cocktails flowing and a group rendition of "Single Ladies" are totally optional but definitely recommended. 😉
12. A destination trip:
You'll always have Vegas, but if you don't wanna burn a really big hole in the pocket, there's also, Lonavala, Pondicherry, Manali and Darjeeling. Pick a closer home option, and plan a mini vacation to either of these places.
Make it a bachelorette trip and lose yourselves in that long drive and you'll thank yourself for that decision by the end of the trip!
13. For giving it back:
There are a lot of ways to get involved with ongoing volunteer opportunities in your area. If your bride is someone who believes in giving it back to the society in all means, think about causes that really mean something to the bride-to-be and spend an afternoon putting some good vibes into the universe. (And who's to say that can't be followed up with a happy hour!)
14. Movie night under the stars:
For a movie night under the stars, rent a movie screen, a home movie theater projector and order the bride's favorite takeout for dinner. Take the experience to the next level by renting a popcorn machine and hiring a professional bartender.
15. Night out with your #BrideSquad:
And lastly, never ever underestimate the a limo-ride that leads to a pub, followed by lots of drinking and getting up with some good and some embarrassing memories. After all, your last night as a single gal doesn't come everyday!
So, what are you waiting for, get that party planning started already!
All Gifs are taken from Giphy.com.