15+ Cocktail Reception Gowns every Bride-to-be must see for her 2018 Wedding!
Cocktail gowns add a touch of glam to any evening affair. If you don't wish to wear a lehenga on your sangeet/mehendi/reception, you can always opt for a cocktail reception gown that fits the queen! Below are 15+ wedding gowns that will help you select yours better!
1. This bride's pearl gown with intricate golden work is a win win!
Image source: Razz Photography
2. T.V Actress Rubina Diliak's sheer magical cocktail gown is out of the box and definitely worth trying!
Image source: Knotting Bells
3. A silver gown with applique work in the middle sets major goals!
Image source: Design Aqua
4. Bride and designer Soumya Nandivada designed her own gown. I love the colour!
Image source: Roma Ganesh Photography
5. This bride's gown looks like a 3 tier cake!
Image source: Delhi Velvet
6. Shimmy Shimmy yaa!
Image source- Hitched & Clicked
7. I love white satin gowns with heavy work on them!
Image source: Hitched & Clicked
8. This sheer gown will make heads turn everywhere
Image source: The Lightsmiths
9. Sheer and simple?! We got you, babe!
Image source: Tamarind Weddings
10. This bride wore a plain black gown and accessorised it with a beautiful diamond necklace. Love the lack of bling!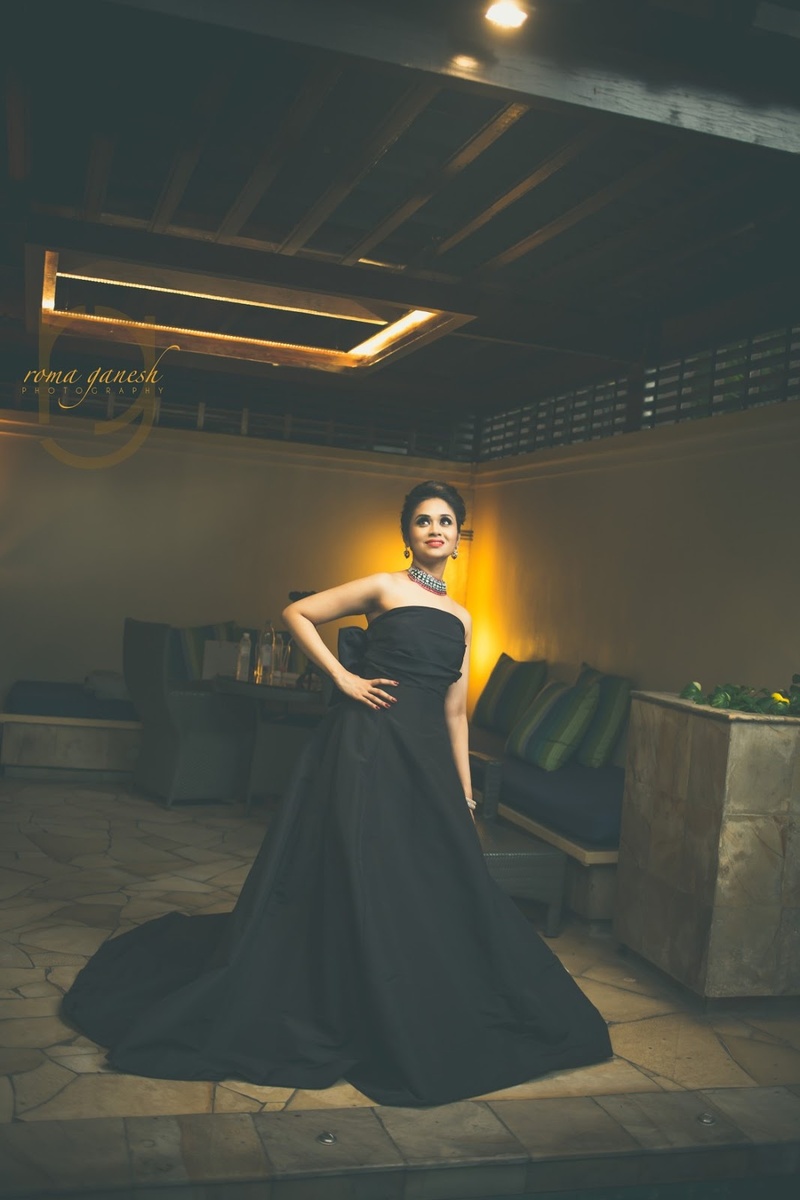 Image source: Roma Ganesh
11. Don't miss the flowery border of this peach gown!
Image source: Plush Affairs
12. A royal violet velvet gown is perfect for every occasion!
Image source: Dream Diaries
13. This blush gown has got my heart!
Image source: Nitin Arora Photography
14. This bride chose to wear a classy white gown which she selected from Australia
Image source: Pixel Story
15. This suede gown is making the bride glow more!
Image source: Dipak Studios
16. Actress Aahna Kumra is doing total justice to this blingy evening gown!
Image source: Aahna Kumra
17. The classic colour combination of emerald and gold shall never ditch you!
Image source: Shades
It is hard to select a favourite one from above! Which one is yours?