15 Food Items You Must Serve At a Bengali Wedding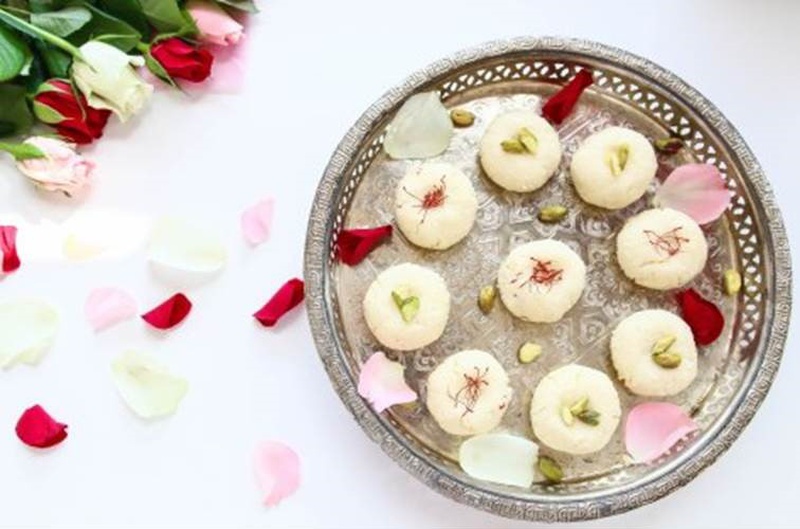 Everyone is well aware of the eternal love affair that Bengalis have with their food and it comes as no surprise that they go the extra mile with it for weddings, which is the literal love affair of a lifetime. If the couple is a match made in heaven, their wedding feast and its flavours will be no less. They take their food very very seriously and you will not be disappointed with the food. If anything, you will walk out of a Bengali wedding with unbuttoned or loosened bottoms, smacking your lips and gently patting your belly for not giving up!
The Bengali feast is much like a multi-cast star film, where the protagonist is the fish but the others threaten to over-shadow it with all the strong flavours and lip smacking taste. While you dig into the fish and sweet dishes that these fun people are known for, do not forget to taste the delectable vegetarian dishes that seem like a well-kept secret.
Scroll on to find out more about these delicious dishes the Bongs whip up for the most special occasion!
MOCHAR CHOP (VEG)
Mochar chop or banana flower cutlet is a delicious Bengali starter. It is a subtle balance of boiled banana flower with the sweet raisins, ginger and crunch from the deep fried outer coating. The use of select spices bring the whole thing together in a plate that makes you crave more.
MAACHER CHOP (NON-VEG)
This is a Bengali cocktail snack. It is a deep-fried casing of potato stuffed with spicy fish filling. Goes best with mustard sauce or kashundi with finely sliced onions and lemon.
BEGUN BHAJA
This is a delicious appetiser that can be served with luchi (puri). It consists of slices of brinjal/aubergine which are coated in delicate spices and pan-fried until crunchy and crisp.
KORAISHUTIR KOCHURI WITH ALOO DUM
Luchi (puri) that is stuffed is called Kochuri. This dish basically involves a stuffing of mashed peas within the kochuri. It is best eaten with aloo dum – baby potatoes in a spicy curry.
POTOLER DOLMA
Potol in Bengali refers to gourd/parwal while Dolma means stuffed vegetable. It is usually made by stuffing the gourd with prawns or fish but can also be vegetarian by using cottage cheese/paneer and dry fruits as the stuffing.
DHOKAR DALNA
Dhokar Dalna is a traditional Bengali dish that is made from spiced channa dal koftas or lentil cakes that are fried and then soaked in curry with onions, tomatoes and coconut. It can also be made dry.
MISHTI PULAO
This popular dish is served at almost all Bengali events. It is a fragrant yellow pulao with sweet undertones that can be eaten with spicy chicken or mutton curry to provide a beautiful balance.
MACHER / FISH PATURI
It is basically fish wrapped in banana leaf. The fish is marinated with mustard paste, curd and lots of spices before being cooked into the banana leaf. Can be made best with betki or hilsa fish.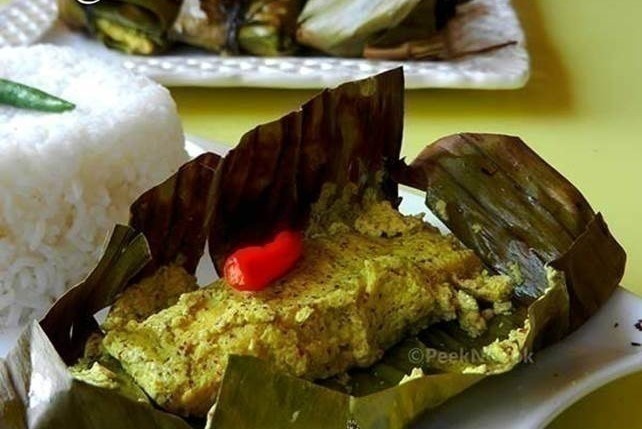 KOSHA MANGSHO
This refers to an authentic Bengali mutton curry. Pieces of goat meat and potatoes are cooked in an onion-ginger-garlic gravy along with tomatoes, mustard oil and curd/yoghurt. The spicy delicacy is a must at any event.
CHINGRI MALAIKARI
This is a celebrated dish where prawn is cooked in a rich spicy gravy with coconut milk or cream. It is an entrée best served with white rice or pulao for special occasions.
KOLKATA STYLE BIRYANI
This is a famous Mughlai biryani that Kolkata is known for. Its flavour is rather distinct and stands out because of the use of potato along with the meat. Served best with burani raita or a non-veg gravy like laal-maas or creamy butter chicken.
CHICKEN CHAAP
This is a Bengali-Mughlai dish where big pieces of chicken are marinated in a spicy paste and cooked in a rich poppy seed based gravy. Can be accompanied by naan, pulao or biryani.
ROSOGOLLA
The most famous Bengali sweet, rosogolla refers to ball shaped dumplings of chenna in sugary syrup. Ask a Bengali about his/her favorite dessert, the answer is rosogolla. You just can't miss out this dessert! Rosogolla is also one of the many reasons why people want to visit Kolkata.
SANDESH
A well-known Bengali dessert made with chenna along with milk and sugar. It sounds better when you call it the bengali way..like "shondesh".  It is one of the most appreciated sweets of Bengal and available in many variants.
MISHTI DOI
This refers to fermented sweet yoghurt. It is made with milk and jaggery/sugar. It is not a dessert but an emotion of the Begalis. Misti Doi can be seasoned with elaichi for fragrance. If you are born and brought up in Kolkata and happen to change your base, people would for sure tell you how once they fell in love with this magical flavour!
Image credits: pinterest.com; scratchingcanvas; foodindia.org; aromatic cooking