15 Gorgeous Bun Hairstyles for the trendy 21st century Bride!
Exuding the timeless appeal, buns never go out of fashion and when it comes to a bride, her hair-bun is one of the most important elements of the bridal look. Accessorized or plain, messy or neat, buns are sure to give an appealing and classy bridal look.
We've shortlisted some of the most trendy bun hairstyles we spotted on real brides, scroll further to check them out –
1. The Floral Extravaganza Bun
Image Source: Georgiou Gabriel
Image Source: Orange the salon
2. The heavy jewellery cover up bun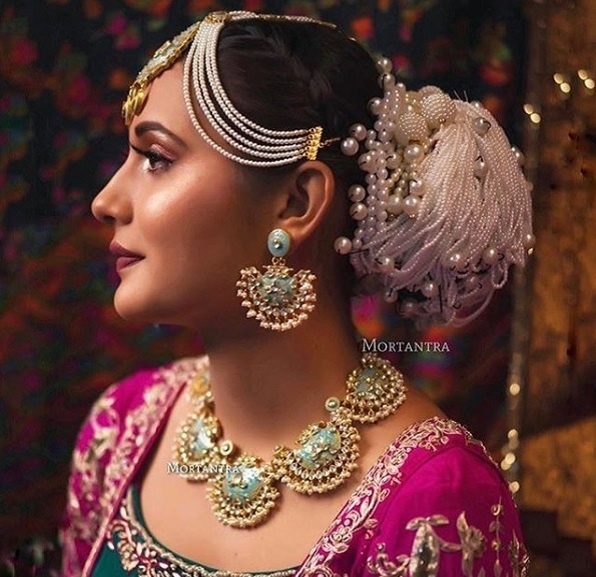 Image Source: Mortantra
3. Twisted braids rolled up in a blooming rose bun
4. Messy bun accessorised with dainty flowers
Image Source: Bhawjeet Sawhaney photography
Image Source: Makeup addict by Jazz
Image Source: Ritika Hairstylist
5. Twisted braids aligned perfectly into a messy bun
Image Source: Orange the salon
6. Dutch braid puffed up in a volumized bun
Image Source: C.E. Facial Artistry
7. Simple bun accessorized with royal floral decoration
Image Source: Imesh Ekanayake Photography
8. Flawless shell bun with bead jewellery
Image Source: Jasmine Beauty Care
Image Source: Jasmine Beauty Care
9. Double decker volumized bun with bottom ringlets
Image Source: Lima Khan Makeup
10. Classic donut bun with an all around the edge Gajra
Image Source: The Cheesecake Project
11. Simple braid bun for a minimalistic bride
Image Source: Shutterdown Photography
12. Puff for the top with bottom ringlets bun
Image Source: AK Beauty MUA
13. Simple bun layered with statement jewellery and dainty flowers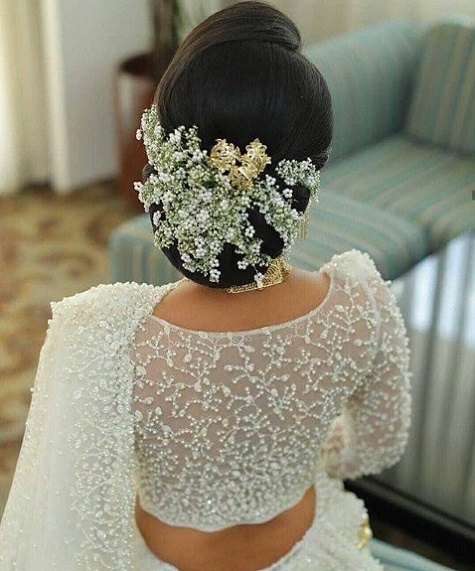 14. Elegance in mess – heavy braid bun decorated with dainty flowers
Image Source: Isuru J de Silva MUA
15. Heavily layered ringlets for a volumized bun
Image source Pinterest unless specified
If you are planning to go for a bun hairdo, I hope you were able to get some help in shortlisting a few options for yourself. And we wish you to have a happy big fat Indian wedding!