15 Latkan designs for brides-to-be to make a style statement!
An alternative to draw strings of the blouse, latkans are now getting more dramatic alternatives, which are making quite a style statement. Made up of fabrics, pom poms, beads and the like, this accessory is catching up with the latest trends!
Some brides are sporting customized latkans, which are scoring over the understated, simple ones. From being a rather negligible part of a bride's outfit, latkans have now become an accessory that is paid quite a bit of attention to. From sober to fancy, from elegant to over-the-top and from monochrome to multicoloured ones, latkans are a part of the 'style quotient' race.
I've handpicked some designs you should definitely refer to as inspiration if you're planning to have some attention- grabbing latkans:
1.Vibrant and colourful elephants used as latkans, matching the multicoloured lehenga, add a traditional touch to the attire, without making it look too over-the-top!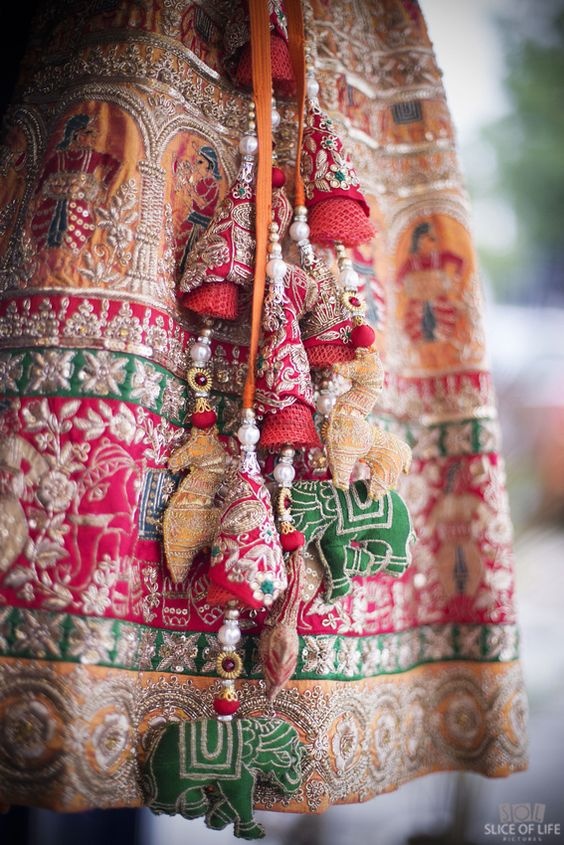 Image source: Slice of Life pictures
2.The pastel, flower-shaped latkans, matching the colour of the saree, complement the entire look!
3.The mirror work blouse paired with these blingy latkans is absolutely stunning! With two latkans, the blouse is definitely making a style statement!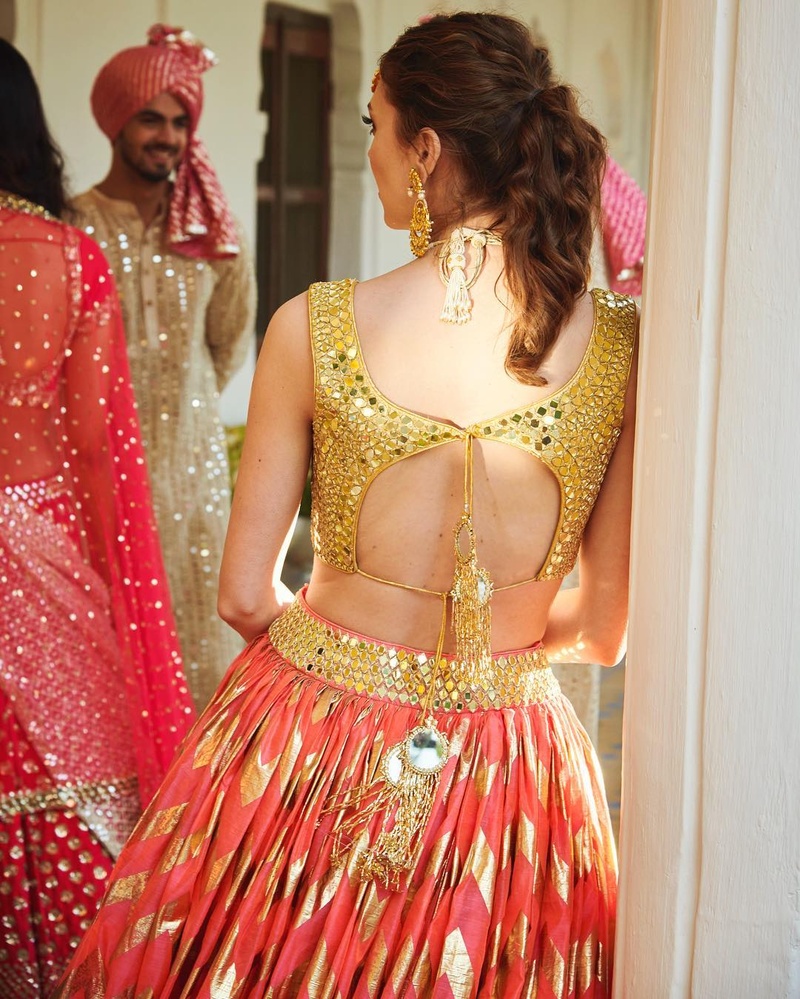 Image source: Abhinav Mishra
4.The multicoloured lehenga with heavy embroidery and mirror work is complemented well with a rather simple pink tassel as the latkan!
Image source: Anamika Khanna
5.These outfits with turkish art and geometric motifs are complemented by gorgeous latkans! While Shibani Dandekar's outfit has a pair of latkans with an ethnic touch, Rushali Yadav's blouse has Bohemian inspired, feather latkans!
Image source:Payal Singh
6. These latkans with shimmery mirror-work are making the entire ensemble look stunning and stand out!
Image source: Abhinav Mishra
7.A perfect personalized latkan for the bride who wants to steal the show and raise the bar high! You could experiment with a variety of such designs!
Image source: Mansi Siddhpura Photography
8. Get your groom's name to give a more personal touch to your latkan and impress your dulha with this adorable gesture!
Image source: Gayatri Malaviya
9. Make a style statement with these metallic lotuses and add an extra oomph to your look!
10.Super chic and pretty pink lotuses for flaunting a cutsyyy look!
11.These sober and simple latkans in the same fabric as the lehenga are pretty and elegant!
Image source: Jayanti Reddy
12.The cute and chic carriage and cycle latkans are a quirky accessory to have as a part of your bridal ensemble!
13.Simple, elegant and rather long and dainty gold lakans are a good choice for the bride who wants to keep it stylish, yet simple!
Designed by: Annu's Creations
14.You can keep it simple by having latkans with tassels matching the colour of the lehenga!
Image source: Dhanika Choksi photography
15.For the bride who wants something rather plain and elegant- These round tassels with monochrome embroidery are a beautiful option!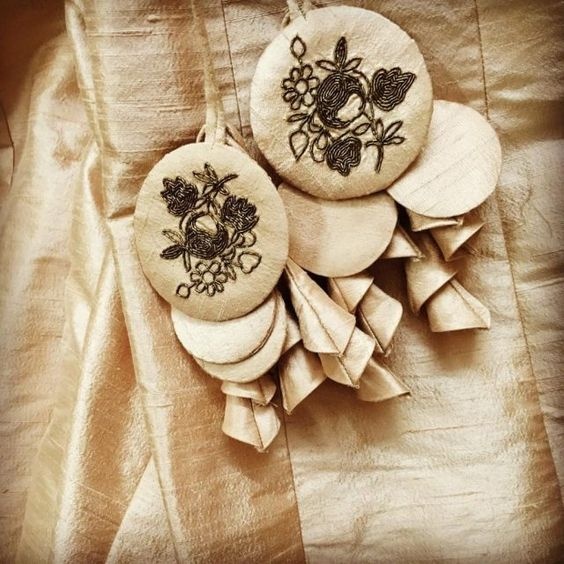 Image source: Atiyaa by Roopal Chandrashekhar
Which latkan have you set your heart on?
Images sources: Pinterest unless specified