15 times we saw grooms playing the role of a 'bridesmaid' on their wedding day!
There is nothing better than having a best friend in your husband-to-be! We spotted the cutest of couple moments in weddings where the groom was seen playing the 'bridesmaid' for the bride.
Meet these dapper grooms who got captured in the cutest and most adorable shots while helping their pretty brides –
1. The groom who gave his bride's Mehndi a try!
Image Source: Design Aqua Studio
2. The 'on his knees, helping his bride' groom
Image Source: Amrit Photography
3. The groom who doesn't let the sultry heat touch his bride!
Image Source: Wedding Tulips
4. The 'never lets you stay hungry' husband
Image Source: Morvi Images
5. The pastel pink coordinated groom helping in fixing his bride's heel!
Image Source: Gautam Khullar Photography
6. The groom who didn't let his bride make an effort to wear her payal!
Image Source: Amrit Photography
7. The groom who let his bride wear her perfect matching sandals without her bending at all!
Image Source: Mehar Photography
8. The groom who cannot see a drop of tear in his beloved's eye
Image Source: The Ministry of Memories
9. The groom who was always there to console his bride in her emotional moments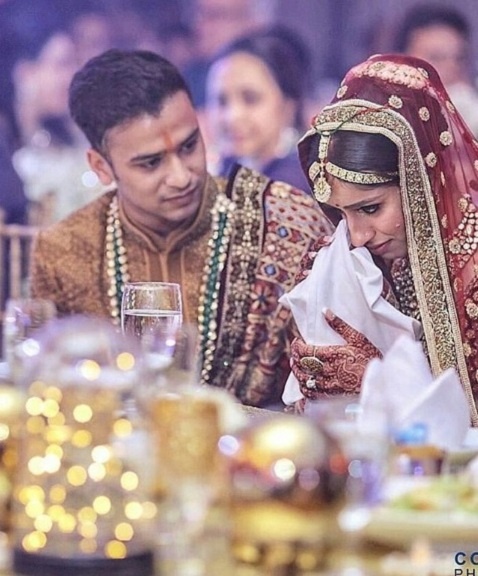 Image Source: Cool Bluez Photography
10. 'The perfect touch up' groom!
Image Source: Piyush Bedi Photography
11. With his shoulder to cry on, and his knees to tie your payal, what else do you need?
Image Source: Rajveer Multani Photography
12. The groom who never left his bride in the scorching heat!
Image Source: Safarnama Photography
13. The groom who would never leave the hand of his bride!
Image Source: Shades Photography India
14. The groom who ensures his bride's healthy diet!
Image Source: Gautam Khullar Photography
15. The groom who ensured his bride a safe walk with no tripping! 😉
Image Source: Quinn Burke Photography
So how's your groom gonna get captured helping you?