20 Save the Date Photo Ideas We Love-Love-Love!
Are butterflies in your stomach not settling since the time he popped the big question? Have you locked down a date to celebrate your union? Don't have the patience to wait until 1 month prior to your wedding to let your guests-to-be know when is the D-Day? Stop battling with your immense joy and pass on the tickles to your guests with a Save the Date card.
What is a Save the Date Card?
Save the Date cards are not your formal wedding invitations. They are an uber cool way to let your guests know your wedding date and have them block out the dates and RSVP. Save the Date cards also allow you to flaunt your creative side, so take the plunge, go crazy cool or vividly vibrant with its design. We all are familiar with the quote "first impression is the last impression". Your Save the Date cards act as the first impression your guests will form about your wedding. So pick the right style and get your guests-to-be excited!
Save the Date cards are an awesome way to spread the word of your special day to all your close pals and/or acquaintances, as well as colleagues you would want to have attending. Whereas relatives are concerned, wedding tends to be a sensitive subject in the family, if you have super cool relatives who do not take offence to informal invites then there are no qualms sending these out to them.
We know you'd say Save the Date is the concept of the west. But distinctive and trendy seems to be the contemporary approach of Indian weddings these days. Modern couples are seen happily adopting wedding flairs of the west and giving it an Indian traditional touch. There are numerous ways you can go about creating your Save the Date cards to create a lasting impression on your guests. A photograph, caricatures, bookmarks and DIY methods, the list is endless. 
Here are few of Weddingz-favorites to get you started!
Slate Style
Simple Details, Speak Volumes
Life-Sized Polaroid Picture
If A Lot Happened Over Coffee
If Destination Wedding is on Your Mind
He Proposed? Then The World Should Know!
Perfect For a Beach Wedding
For the DIY Bride and Groom
My Love Is My Shadow – Depicted Literally!
For the Chill Bride and Groom
Think Flat is Boring, Go 3D!
Crazy in Love? Let it Show!
Have a Theme, Let your Guests Know (Coastal Themed Wedding)
Wondering How to Include Your Pet in Your Wedding?
It can't get any cuter than this!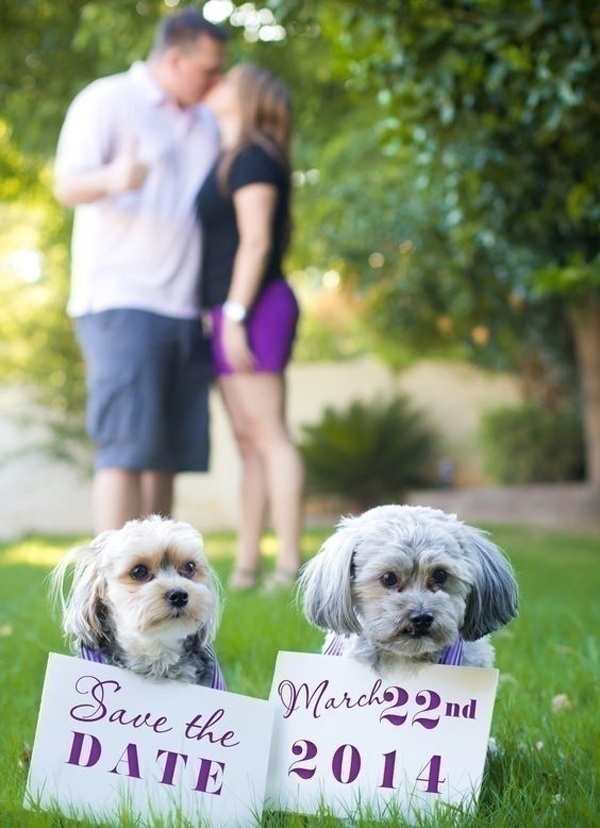 Reflect your Indian Roots
Classic Black and White: Together, Forever Till the End of Time
Let Them Know Which Direction Are You Heading
Super Cute Collage

Artistic Chalk Drawing
Comical Caricature, Bollywood Ishtyle
5 Golden Rules and Etiquette For Save the Date:
Three months before your wedding is an ideal timeframe to send these out. Hopefully, you would have locked in your wedding venue by then, If not, you always have Weddingz by your side
Having a wedding on a budget? Then send these out only to near and dear ones, especially out-of-town guests
If planning a destination wedding, then these are a must-have to ensure your guests know which dates to block for your wedding
If using explicit content or whacky photos, know which guests these are being sent out to. It might not go down too well with certain conservative Auntyjis and Unclejis
Lastly, do not forget to mention "Formal Invitation To Follow"