20+ super fun and memorable sibling wedding pictures we've ever come across!
Your sibling is your first companion, first best friend and first partner in crime. They will also be the one to be the happiest when you get married (cause they'll finally get the room to themselves) and also the saddest to watch you go (cause now they don't have anyone to make fun of!) Cute picture with your sibling(s) at your wedding toh banta hai boss! We shortlisted some of the cutest siblings pictures we've ever seen- check them out!
1.Such a fun filled picture!
Image source- Israni Photography
2. This sister's pride for her sibling is easily reflected on her face!
Image source- Jodi Clickers
3.Sisters always make sure that everything is okay, even your wedding attire!
Image source-YOU By Poonam Kotecha
4. Hoping that he'll be next in line!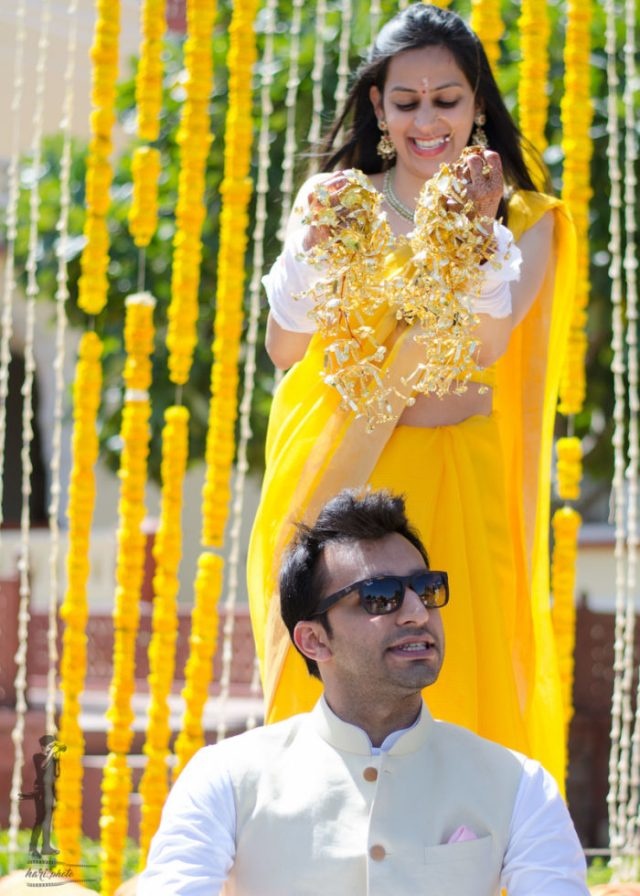 Image source- Hari Photo
5. Abhay Deol being the perfect brother to his sister Esha Deol!
Image source- Badal Raja Company
6. Shopping with the little one for the wedding is the best decision this bride took!
Image source- Anoop Padalkar
7. Drama toh humara middlename hai!
Image source- Gautam Khullar Photography
8. The groom and his brothers look so cool in synchronised jackets and sunglasses!
Image source- Naman Verma Photography
9. The sisters can't stop staring at this beautiful bride!
Image source- Imprint Studio
10.  These siblings have a royal flair in them!
Image- DotDusk Studio
11.Treating her like the princess she is!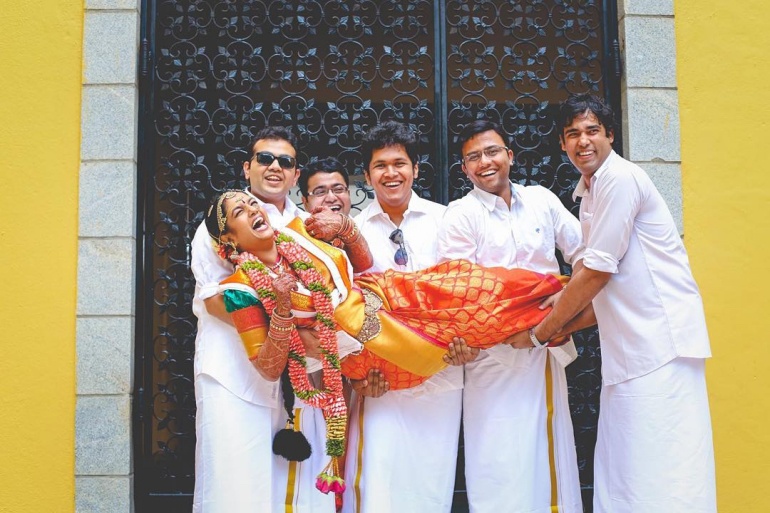 Image source- Coffee Stains
12. Ash Studios's owner with the owner of her heart!
Image source- The Photo Diary
13. Smear her with the haldi!
Image source- Art Capture Productions
14. All ready to drop the haldi bowl on her hair!
Image source- Shutter Down by Lakshya Chawla
15.Giving in to her tantrums one last time
Image source- Devasyah Studios
16. This sister is making sure that the bride sits comfortably while she helps her with the payal
Image source- 361 Degree Productions
17. Laughing it off with the best partner ever!
Image source- The Camerawalaa by Paridhi Jain
18. Coming in between lovebirds and not giving them any space. Exactly what a younger sibling does!
Image source- Snap Soul
19. The family that pops a beer together, stays together!
Image source- Hitched & Clicked
20. Sunglasses swag!
Image source- Slice of Life Pictures
21.A sister helping the bride to wear heer shoes
(which she'll probably steal later!)
Image source- Camera Crew
22.Bride found an innovative to rub some haldi off on her sister!
Image source- Time Shutterz Photography
23. Making up for all the times they fought..aww!
Image source- SincerelySuOfficial
24. These sisters are careful not to leave lipstick stains on the bride!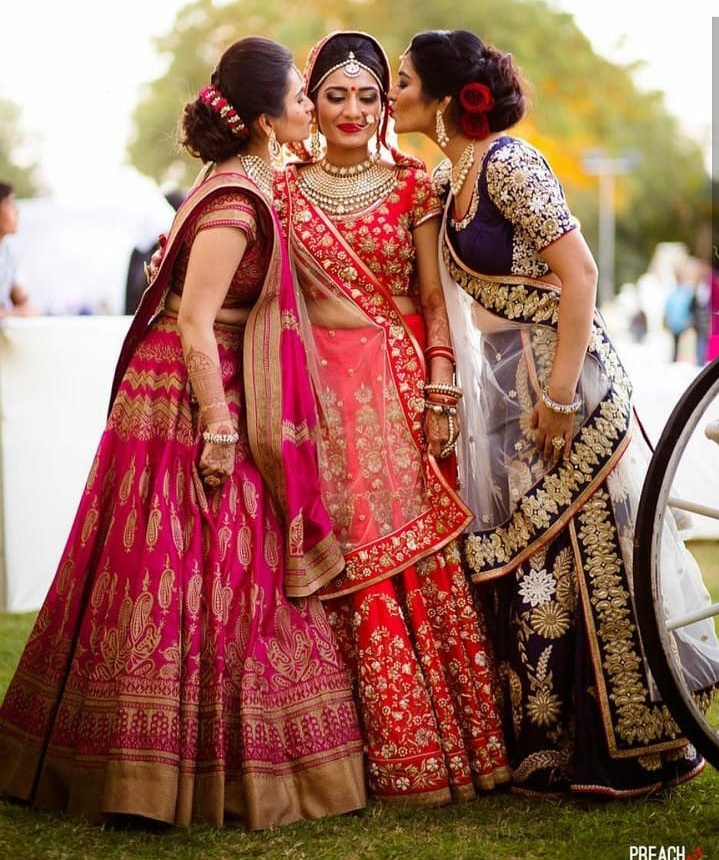 Image source- Preach Art
25.The bride and her sister got same heels in order to avoid conflicts later!
Image source- The Wed Cafe by Rajesh Luthra
All these pictures have melt us completely (or maybe it's just the Bombay heat) We are going to give our sibling a hug and then steal the remote from them. Hope we emerge as the winner! Go do the same with yours!