20 Wedding Cake trends to check out for the upcoming Wedding Season!
Got your lehenga picked, jewellery matched, the venue booked and even decided the decor and your wedding photographer! Seems you are all set for your dream wedding then!
What about the wedding cake though? A lot of couples the decide their wedding is the cake the last moment and more often than not, end up picking the multi tier, cake with a bride and groom miniature on top of it!  
Although if you're the one who'd want your wedding cake to be absolutely outstanding then you have gotta check these oh-so-amazing wedding cakes that'll leave you spell bound:
1. The magnificent one:
Image Source – The Wedding Story
2. With the couple's initials on the top:
……and the cutest tag line ever:
Image Source – The Wedding Story
3. The lehenga cake:
Image Source – Picture Art Company
4. The multi coloured cake with intricate details saying – "I DO":

 
Image Source – Magic Pixels
5. The one with a fairytale vibe:
Image Source – Badal Raja Company
6. The naked cake: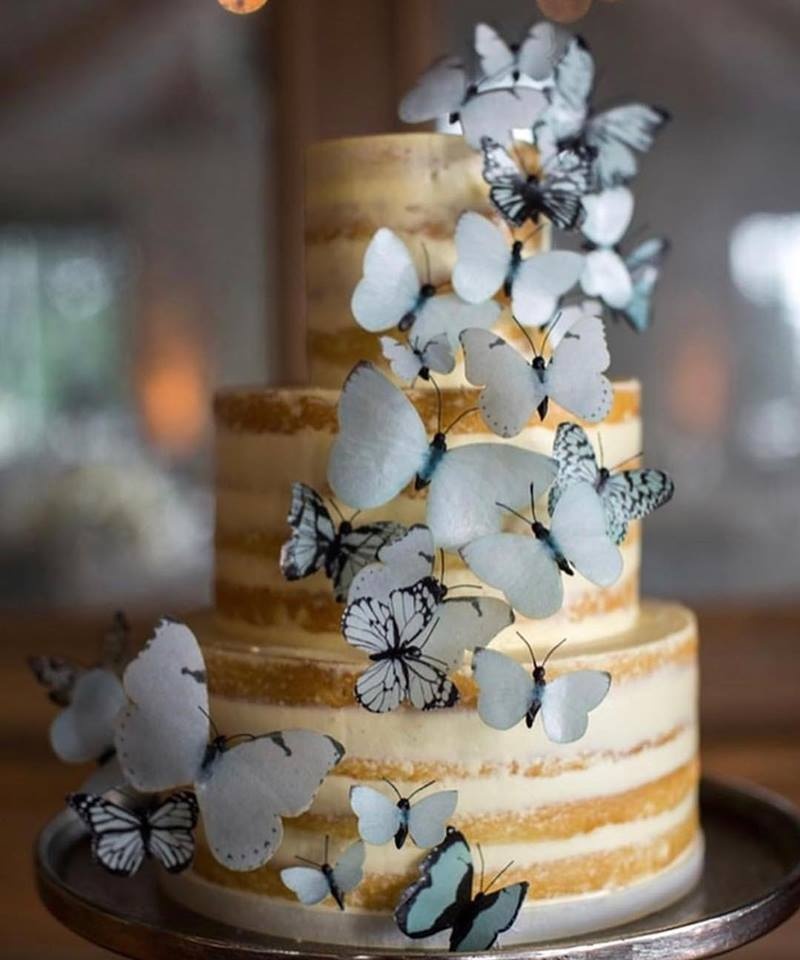 7. With the wedding hashtag:
8. All white cake:
Image Source – Shades Photography
9.The #GoodVibes cake:
Image Source – Weddingnama
10. The hanging upside down cake:
Wondering how do you cut it? Well here's how:
Some more hanging ones:
11. With the couple's favourite quotes cake:
12. The eiffel tower cake:
13. Hanging from the rooftop –  suspended in the swing cake:
14. The #RusticVibes cake
15. Sonam Kapoor's wedding cake:
16. Sonam Kapoor's gigantic reception cake:
This is how the maker of this gigantic cake – Pooja Dhingra, describes it, " This was one of the hardest cakes for me to design because what can you make for a couple that's anything but conventional. A couple that doesn't fit into boxes. Something with layers, with textures, where colours merge and blend and shine. Something with structure but also flowing, something solid but full of warmth and love."
17. With a walk down the memory lane:
18. The dhol cake for mehendi:
Image Source – Dream Diaries
19. The engagement cake with 'rings' on top:
Image Source – Infinite Memories
20. For the minamilastic couple cake:
Image Source – The Wedding Story
So, which cake are you getting for your D-day?