26 Secret Confessions from Brides and Grooms at Their Wedding! Courtesy Whisper App
A wedding is something you need to be sure of; or as it is in India, your parents need to be sure of. Whatever the case may be, it's a legal contract with someone you're agreeing to spend the rest of your life with! So of course, that person needs to be your One and Only, your Prince Charming or whatever you want to call them. And your wedding supposedly needs to be one of the best days of your life! So we put together a list of 25 secret confessions from brides and grooms ranging from cute, funny, mushy and even plain drunk that we thought would give you a little insight into what a wedding is like. It may be perfect and it may not, it may be your dream wedding but it also may nothing like how you imagined, but it still is YOUR wedding day. There's no right or wrong. Check 'em out!
MUSHY AND CUTE WEDDING CONFESSIONS
These bride and groom confessions are going to have you say 'aww' for the longest time! In a world like ours, it's so amazing to read real-life one-liners from people who found love and stuck with it. :')
FUNNY WEDDING CONFESSIONS
These wedding confessions will definitely crack you up!
WEDDING NIGHT CONFESSIONS
Your wedding night may go exactly how you wanted it to… but it also may not! Just remember that it's your big day (or night) and whatever happens, you have the love of your life with you. Even better is when you're so comfortable with them, you don't even need to worry about the expected 'rules'!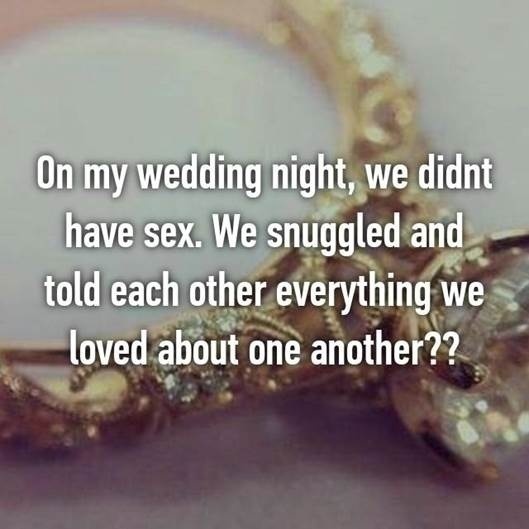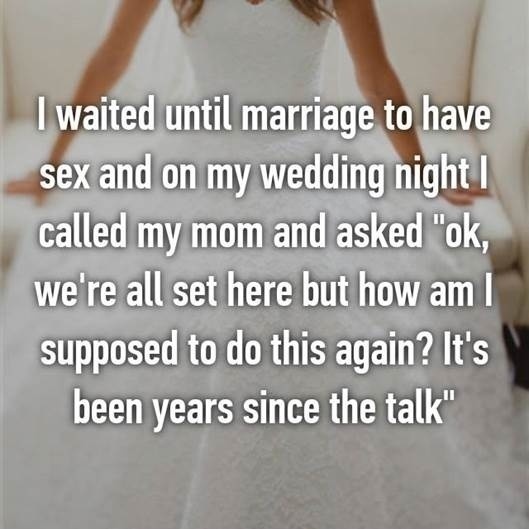 DRUNK / HIGH WEDDING CONFESSIONS
Alcohol definitely adds an interesting note to certain things!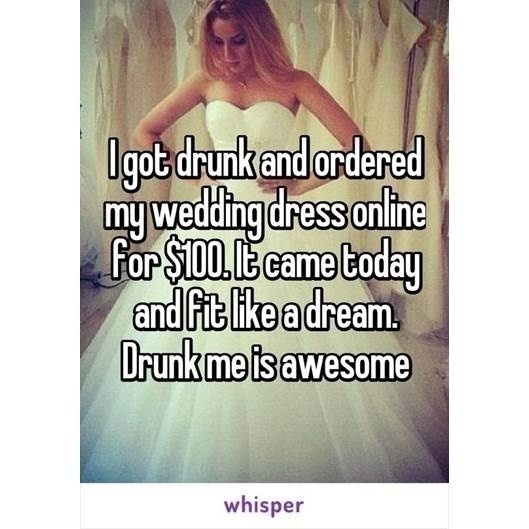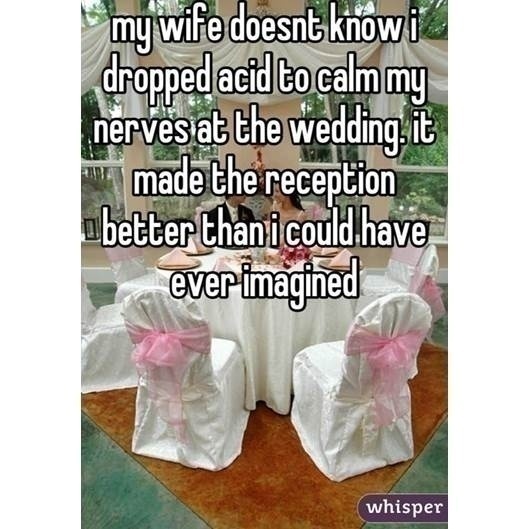 Image credits: Whisper app; whisper.sh