4 Grooming Secrets for Men to Try Before the D-day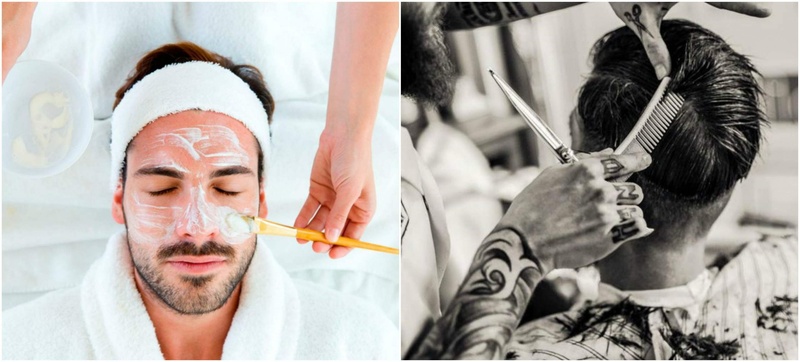 With the world moving towards unisex beauty treatments, it has become essential for men to get aka a complete grooming check-up or treatment before their big day. Wedding day is the one when everyone wants to look their best, below are the 4 must-do grooming tips: 
1. Hair Grooming
Image source: Pinterest
Invest in your hair, it's a crown you never take off! A haircut and facial hair grooming are necessary to look perfectly fine on your wedding day. A haircut looks good after 7-10 days, so to ensure your hair settles well and looks stunning. Get a haircut a week ago, but on the contrary, facial hair grooming has to be fresh, get it done a day before. Regardless of whether you prefer an angled beard or a clean shave, get a quick touch up done on the D-day as well to make sure you are all set! Don't forget about your body hair! Keep them trimmed too!
2. Facial
Image source: Reader's Digest
Skin is the most essential part of our body and taking care of it should be a habit. Before the D-day, it's essential to go for a facial to make your skin glow. I recommend getting the facial done a couple of days before the wedding and if a bleach treatment suits your skin suits, nothing like it!
3. Manicures and Pedicures
Image source: Eve Mobile Beauty
Taking care of your hands and feet is an essential part of grooming. Getting rid of the dry and dead skin will not only make you feel better but also confident while you stand meeting your guests with a smile.
4. The Eyebrows
Image source: Reader's Digest
 Bushy eyebrows do not go well when you are all decked up for your wedding day. Ensure you ask your stylist to shape your eyebrows while taking care of not making it look too apparent, making people ask you "Eyebrows karwaye kya?"
With these four simple grooming secrets, you should be ready to look perfect on your D-day. Do these things not for others to see, but for you to feel comfortable and confident!