5 Bollywood Remixes that are Worth Playing at a Wedding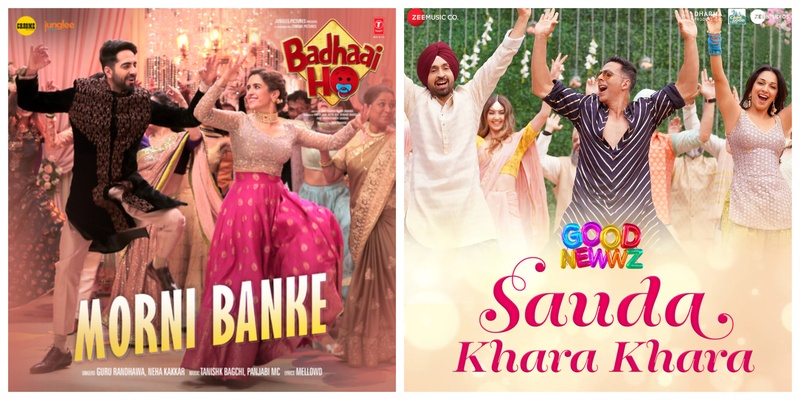 As we all know, there is clearly not much creativity and originality left in the Hindi Film Industry what with the numerous remakes of old classic movies and remixes of iconic songs. For the most part, remixes and remakes are a big no but then one such revamped version of a song comes along that is actually pleasing to the ears. Since the wedding season in India has begun, here are 5 remakes of songs that you can include in your wedding playlist:
Sauda Khara Khara
Sukhbir AND Diljit Dosanjh? Yes, please! Unlike most other remakes, this one maintains the high energy notes like the original and has you dancing in your seats from the start.

Morni Banke
I'll be honest – the remix is way better than the original. I know it's quite the controversial statement to make but it's true! The remake of Morni Banke featuring in Badhaai Ho is peppy, energetic and an ideal song that can be played at any Indian wedding ceremony.

Aankh Maarey
We swooned over Arshad Wasi's moves in the original song and then when the remake came into existence, we were hooked on to that hook step! What's more, the remake paid an ode to the original rather than completely butchering it.

Dilbar
Jinko hosh na khabar hair, the Dilbar remix is actually catchy and quite the earworm. Also, if anybody has watched the video, Nora Fatehi absolutely kills it with her incredible dance moves.

Koka
The original Punjabi version was revamped by none other than Indian rapper Badshah and it turned out to be not so bad, unlike most other songs that he has attempted to remake.

So, which remake are you grooving to this wedding season?