5 Decor Stores that you've got to check out for all your home decor needs!
I love love love home decor (I don't even own a house!) I'd go decor shopping all day if time and price allowed me to! Being an ardent fan, I always have an eye out for trendy decor stores that quench my thirst. I surf through their websites and satisfy all my decor cravings! Okay jokes apart, if you and your partner recently moved into a new house or plan to do so and have no clue what to get where, this blog is for you! I love these websites/store! Their vast collection won't disappoint you, I promise!
1. AA Living Store
A snug store at Napean Sea Road in Mumbai, AA Living is a pioneer when it comes to woven textiles and home accessories. It was established back in 1998 and still stands tall! They even won "Top 10 stores in Asia" by WGSN in 2009. Their Frida Kahlo cushion covers gained a lot of attention and broke the internet! They finally have a website so you don't need to worry if you reside outside Mumbai! They ship pan India.
2.  Hermosa Studio
Hermosa Studio is a dedicated furniture store determined to change the face of your home with their innovative designs. They boast of an eclectic collection of high-design furniture from home decor to office decor including sofa sets, side tables, dressing tables, coffee tables, storage cabinets, etc! Their lotus print wooden table is my favourite!
3. The Wishing Chair
The moment I stepped foot inside The Wishing Chair, I knew I found my heaven! This whimsical store is full of quirky decor elements that will make your heart happy! What's more, the products are quite affordable! Most of their items are handcrafted. They have stores in Delhi, Gurgaon and Bangalore. You can always check their website for more info!
4. The Decor Kart
The Decor Kart is chic, contemporary decor store known for its stylish and elegant decor items. It was founded by a husband-wife team who believed in their capabilities and took it forward. They boast of designing homes of the Honourable Chief Minister of Haryana, The Chief Minister Of Nagaland and The Lieutenant Governor of Delhi! They opened their doors in 2015 but have quickly made an online space for themselves.
5. The Purple Turtles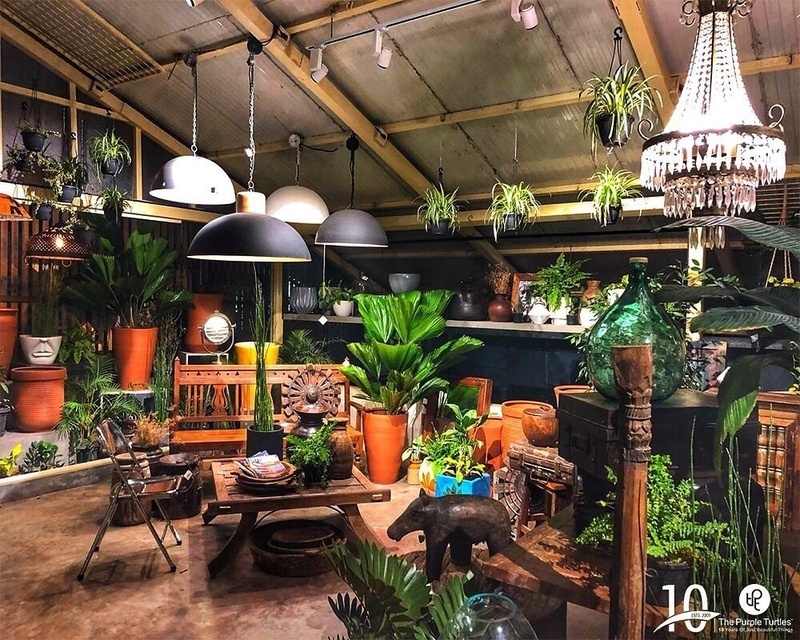 Lighting got you in a fix? Chill hun, just take a look at The Purple Turtles! What started as a small lighting studio in Bangalore almost a decade ago has now become a full fledged eclectic store for home decor!
What's stopping you from decorating your house now?